Six Feet Under Revival In The Works Even Though The Series Finale Killed Off The Entire Cast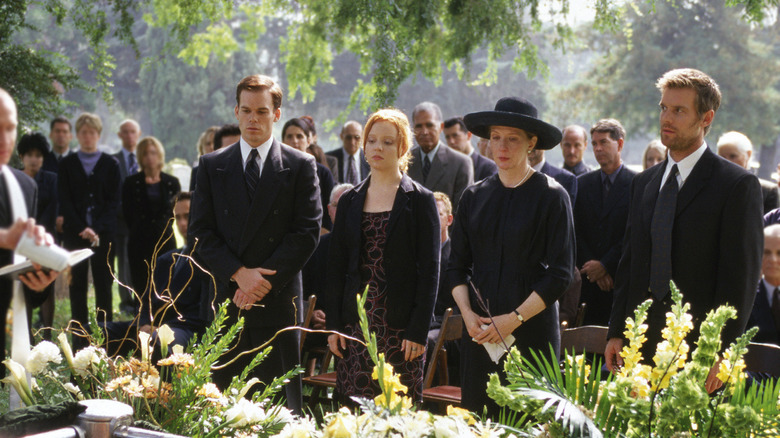 HBO
Apparently a series can get its sequel decades after the fact, even if you've killed off all of the main characters. According to Variety, a return to "Six Feet Under" is in very early development for HBO, with original series creator Alan Ball signed on to executive produce the project. While reboots and sequels are exciting and becoming more frequent at HBO, who recently released the sequel to "The Sopranos," "The Many Saints of Newark," there's just one tiny little problem with bringing back "Six Feet Under": the finale depicted the deaths of each of the main characters. If we already know how everyone dies, then what exactly are we going to see in the sequel? Decomposition?  
Resurrecting a Series That Deserves to Rest in Peace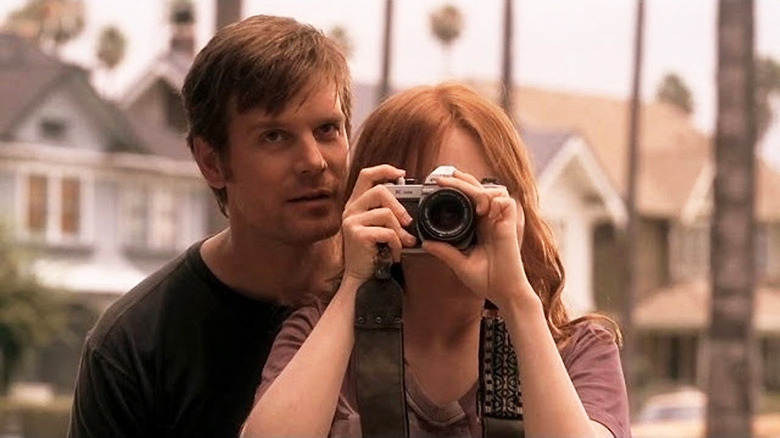 HBO
"Six Feet Under" aired from 2001-2005, and its finale is considered one of the best in television history. Every episode of "Six Feet Under" began with a death, but the finale opens with a birth instead. The episode follows the Fisher family and those closest to them throughout the rest of their lives, flashing forward through pivotal moments until their eventual deaths. Learning to appreciate being along for the ride of life was a major theme in the series, despite its seemingly macabre focus on death and dying. Watching the characters fans had followed for five seasons grow old and die was a perfect, poignant ending. 
"Six Feet Under" is returning with Ball's apparent blessing, along with original executive producers Bob Greenblatt and David Janollari, who will join him as executive producers on the new series. Beyond that, there really aren't any details about what kind of return we can expect. The series could be a reboot or a sequel, though the latter would automatically have its ending spoiled for anyone who had watched the original series. Currently there are no writers attached to the project, so things are still very early. 
In its five-year run, "Six Feet Under" garnered 53 Emmy nominations, which evens out to more than 10 per season. The series eventually won nine Emmys, and Ball won the Emmy for best directing for a drama series on the "Six Feet Under" pilot. 
What Was Six Feet Under?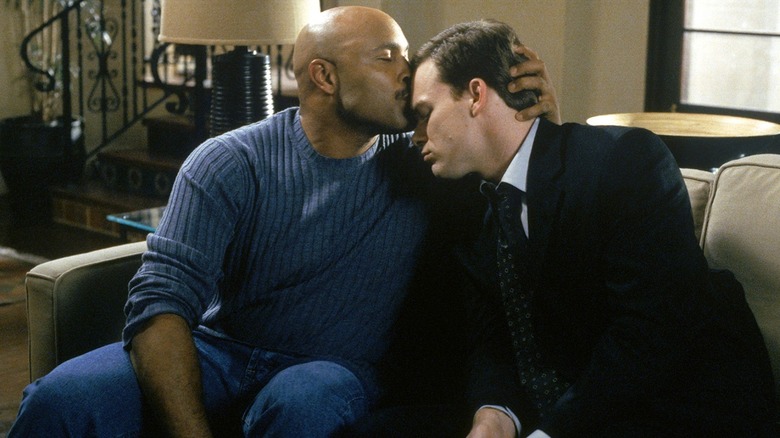 HBO
"Six Feet Under" was groundbreaking, and not just because they had to dig down to bury people. The series humanized a profession that many view as unsettling and allowed viewers to gain a better understanding of those whose lives revolve around death. It also showcased one of the first major gay relationships onscreen, between Michael C. Hall's closeted-and-miserable funeral director David and an openly gay Black police officer named Keith, played by Matthew St. Patrick. Their relationship was a cornerstone of the show, and helped smash stereotypes about what a gay couple could look like on television. By the series' end, David is free from his guilt, openly gay, and a happy father. 
The series never shied away from difficult topics, taking on death, trauma, abuse, sexuality, addiction, and more with nuance and pitch-black humor. While we could all use a little more of that, maybe we should leave "Six Feet Under" pleasantly buried and try some new ideas instead.