Everything We Know About Cyberpunk: Edgerunners So Far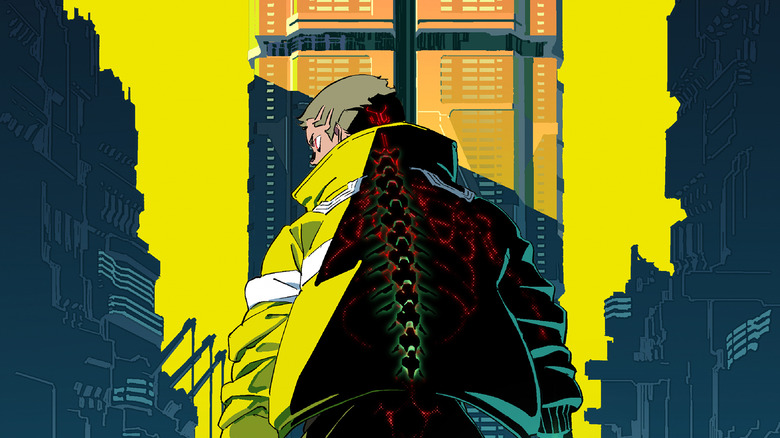 Netflix
Sometimes you want to play a video game and sometimes you want to watch a video game (and sometimes you want to watch a significantly more or less talented person play a video game, but that's a different content stream). For those of you who don't want to deal with the glitches of "Cyberpunk 2077" but still want to soak up that sweet William Gibson-esque atmosphere, Netflix and CD PROJEKT RED have heard your cries, and boy do they have the anime for you. "Cyberpunk: Edgerunners" will take you deep into the world of edgerunners, a sort of mercenary outlaw, as they traverse the city of the future. If it's anything like the video game it's based on, there will be a lot of genital stuff. So buckle in!
When and Where to Watch Cyberpunk: Edgerunners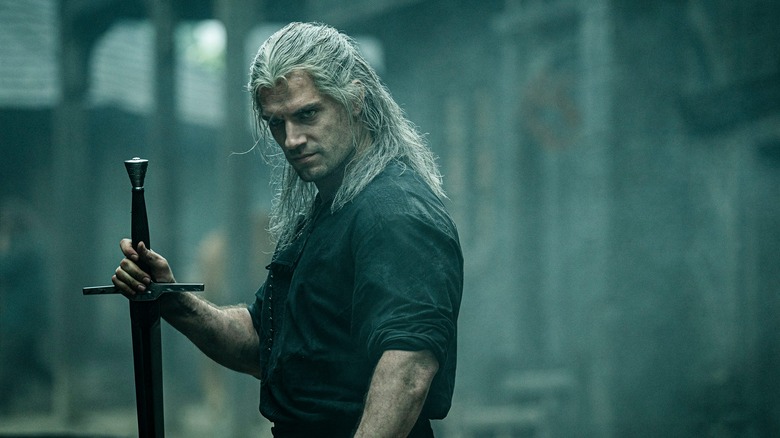 Netflix
"Cyberpunk: Edgerunners" will be colliding into a screen near you when it hits Netflix in 2022. Obviously, that leaves an entire 365 days for it to touchdown and take you on a wild and sexy future adventure, but we're hopping we'll have a more specific date by the time January rolls around. Netflix announced a whole slate of shows at the same time, including "Magic: The Gathering" (another game turned show!), "The Witcher: Blood Origin" (are you sensing a theme?) and "The Cuphead Show!" (this was also a video game!), and that's just a sliver of what they have on tap for 2022. 
Obviously, they're leaning hard on the video game IP content, which makes sense considering Netflix themselves have moved into the video game space. With the Netflix Games app you can spend your day playing "Stranger Things: 1984" while binge watching "Stranger Things." It's only a matter of time before they move out of the mobile market and into the land of PC or console gaming, and I wouldn't be surprised if CD PROJECKT RED, the creators of "Cyberpunk 2077" and the "Witcher" video games, are a part of that future. They're already making TV content together (and in the case of "The Witcher," doubling down with a prequel series), why not take it to the next level? I mean, call me when Netflix owns "The Sims" because I would burn my paycheck before I gave another cent to EA, but that's my own personal cross to bear.
What We Think Cyberpunk: Edgerunners Will Be About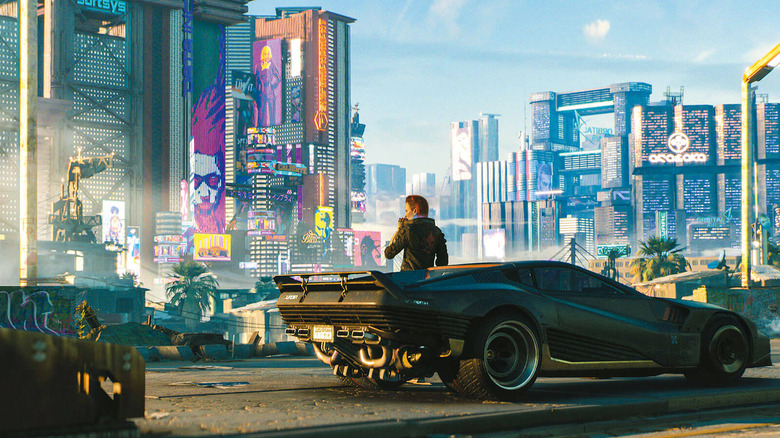 CD PROJEKT RED
Lucky for us, we do have a general idea of the "Cyberpunk: Edgerunners" plot, even if we might not have a firm release date. According to the official synopsis, the 10 episode standalone series will tell the story of:
A street kid trying to survive in a technology and body modification-obsessed city of the future. Having everything to lose, he chooses to stay alive by becoming an edgerunner – a mercenary outlaw also known as cyberpunk.
Which doesn't sound that dissimilar from the source material, but that doesn't mean they'll just be rehashing the same old storylines from "Cyberpunk 2077." Netflix has confirmed that "Edgrunners" is taking place in the same location as the video game, the all encompassing Night City, but considering all of the different ways Netflix and CD PROJEKT RED can use Night City's sleek and grungy dystopian setting to tell an interesting story, I'm sure they'll be able to do something different. Also, since this is about a kid, hopefully there will be less jarring sex stuff. Hopefully.
What We Know About Cyberpunk: Edgerunners Cast and Crew
If you've been reading this article, pacing back and forth wondering who the hell is producing this anime, don't worry, we've got you. We might not know much about the voice actors involved in "Cyberpunk: Edgerunners," but Netflix has confirmed that the series is being produced by Studio Trigger, who is well known for their series like "Kill la Kill," "Little Witch Academia," "Inferno Cop" and more. Studio Trigger's Hiroyuki Imaishi will take on the task of directing "Edgrunners," while Yoh Yoshinari will be handling character design. 
So far, it sounds like a fun collaboration between Netflix, CD PROJEKT RED and Studio Trigger, and it will be interesting to see how they all mesh together. CD PROJEKT RED and Netflix certainly seem to have it on lock with their live action TV shows, but it's cool that they're mixing it up and doing something different with the "Cyberpunk 2077" universe.