Everything We Know About Netflix's Magic: The Gathering Series So Far
"Magic: The Gathering," the bestselling fantasy tabletop card game — and preferred hobby of over 35 million players including high school me and guys who like to do shrooms — is getting an animated TV series on Netflix. Over the years, the streaming platform has become home to several gloriously geeky movies and TV shows based on popular video games (like "Arcane" and "Castlevania"), so it was really only a matter of time until small screen adaptations of collectible card games were brought into the mix. Here's everything we know about the upcoming "Magic: The Gathering" animated series so far.
The Plot
According to the official "Magic: The Gathering" Twitter account, the Netflix adaptation will feature familiar characters, but with a completely new story.
Magic: The Gathering is coming to Netflix in the latter half of 2022! This animated series is a completely new story that features beloved characters like our friend Gideon here. Keep an eye out for the prequel novel, arriving alongside the first Netflix season. pic.twitter.com/zCQ8ZwI0wq

— Magic: The Gathering (@wizards_magic) August 24, 2021
This new story will take place on the plane of Ravnica. The "Magic: The Gathering" website describes Ravinca as a "worldwide cityscape" comprised of "a patchwork of grand halls, decrepit slums, and ancient ruins, with layer upon layer of stonework—and guild maneuverings." Sounds kind of like the downtown area of my city, but a lot cooler since it has fantasy elements and probably doesn't smell like urine and diesel fuel.
Cast, Crew, and Release Date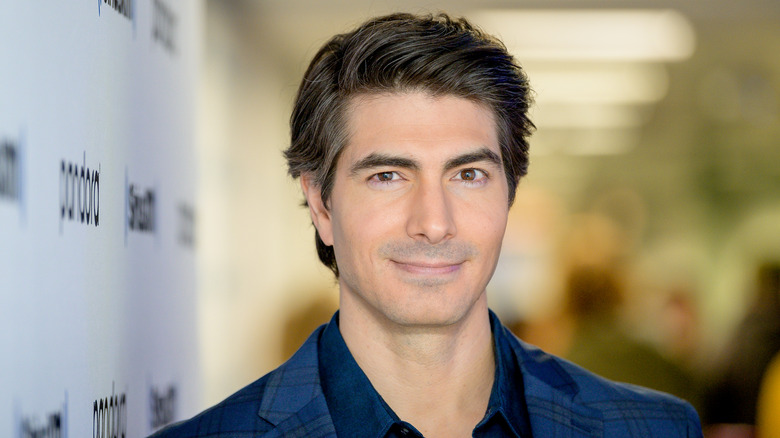 Roy Rochlin/Getty Images
As far as the cast and crew go, Netflix Geeked posted a helpful infographic about the upcoming animated series.
https://mobile.twitter.com/netflixgeeked/status/1434177432626544643
Brandon Routh, who starred in "Superman Returns" and "Legends of Tomorrow," has been cast as the voice of Gideon Jura. Additionally, Jeff Kline will be executive producer on the series. Previously, the Russo Brothers were set to produce the show when it was first announced in 2019; however, they left the project in August 2020 due to creative difficulties in determining how to best adapt the popular tabletop card game into an animated series. Before departing, they amicably turned things over to Kline, who said of the transition, "I'm grateful to the Russos for bringing me into the world of Magic: The Gathering – specifically, over dinner at one of their go-to Cleveland restaurants." Kline possesses a wealth of experience in producing animated tv series, including well-loved cartoons like "Transformers," "Jackie Chan Adventures," and "Men in Black: The Animated Series." More importantly, he also produced the PBS banger "Dragon Tales," and that alone should be enough to tell you that series is in good hands.
The animated TV adaptation of "Magic: The Gathering" is set to premiere on Netflix sometime in 2022.