West Side Story Star Rachel Zegler Shares Tribute To Stephen Sondheim: 'This Movie Is For Stephen, By Steven'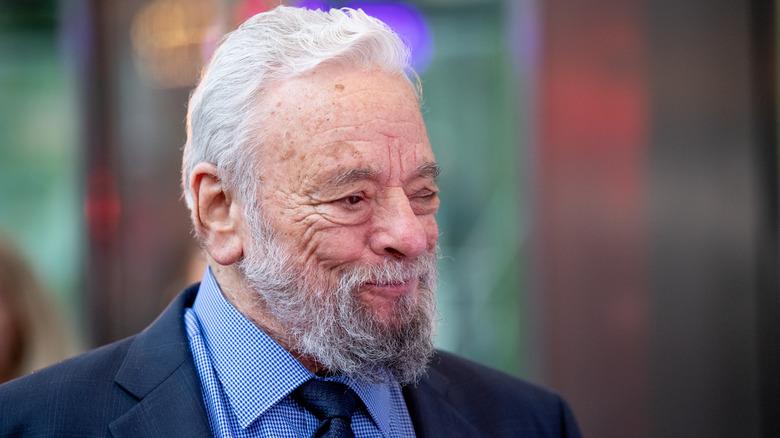 Roy Rochlin/Getty Images
It's near-impossible to measure the impact the late Stephen Sondheim had on the worlds of Broadway, cinema, and musical theater in his 91 years on Earth, although /Film's BJ Colangelo did as good as job as anyone could with her obituary for the songwriting icon. The timing of his passing is all the more bittersweet, coming just a couple of weeks before the latest big screen adaptation of his stage work, Steven Spielberg's "West Side Story," arrived in theaters.
Rachel Zegler, who stars in Spielberg's movie musical as the lovestruck teenager María, has taken to Twitter to commemorate the film's theatrical release with a moving tribute to Sondheim (see below), tweeting, "This movie is for Stephen, by Steven." Along with posting a behind the scenes photo of Sondheim and Spielberg at work, Zegler wrote about the effect the former had on her own personal journey and creative pursuits:
"My life would be nothing without Stephen Sondheim's music. One of my first memories of musical theatre exposure was listening to Michael Cervis and Patti LuPone sing "A Little Priest" in the 2005 revival of 'Sweeney Todd.' And the rest, as they say, is history."
this movie is for stephen, by steven. pic.twitter.com/gOOgYOHd4g

— rachel zegler (she/her/hers) (@rachelzegler) December 10, 2021
"That Connection Is Truly Everything to Me."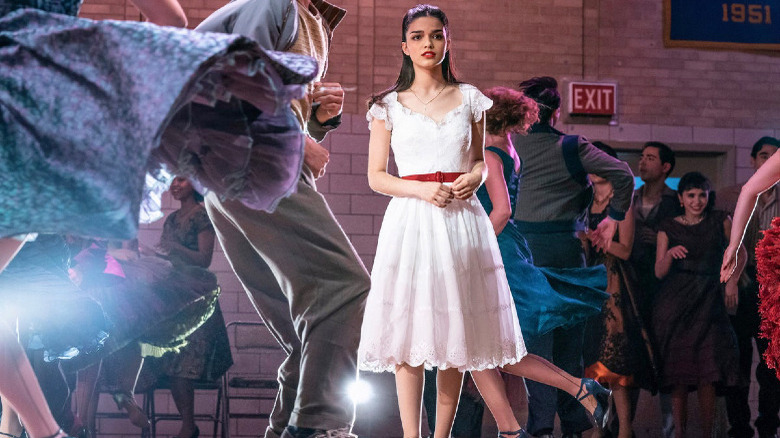 20th Century Studios
Zegler went on to emphasize just how young Sondheim was when he enjoyed his breakout success with "West Side Story" — a detail some may have only recently become aware of thanks to "tick, tick... BOOM!" (itself a movie adaptation of Jonathan Larson's stage musical that even features a sneaky vocal cameo by the real Sondheim) — and how fortunate she feels to have gotten to spend some time with him while he was still alive:
"['West Side Story'] was [Sondheim's] first professional gig. And this re-imagination of 'West Side Story' is mine. That connection is truly everything to me. And every moment I was able to spend with Steve is a true blessing to me. I like to believe that wherever he is in this infinite universe, he has the best seat in the house to watch our film, just as I did to record our soundtrack."
Spielberg's "West Side Story" is, of course, the second cinematic interpretation of the original stage show after the 1961 movie, which was directed by Robert Wise and Jerome Robbins and won a whopping 10 Oscars, including one for Best Picture. However, most critics seem to agree that Spielberg's film is a worthy remake, with /Film's Chris Evangelista going so far as to call it "One of the best movies of the year, and one of the best movies of the acclaimed filmmaker's career. Yes, really."