Star Trek: Discovery's Mary Wiseman Confirms Tilly Will Return In Season 4 [Exclusive]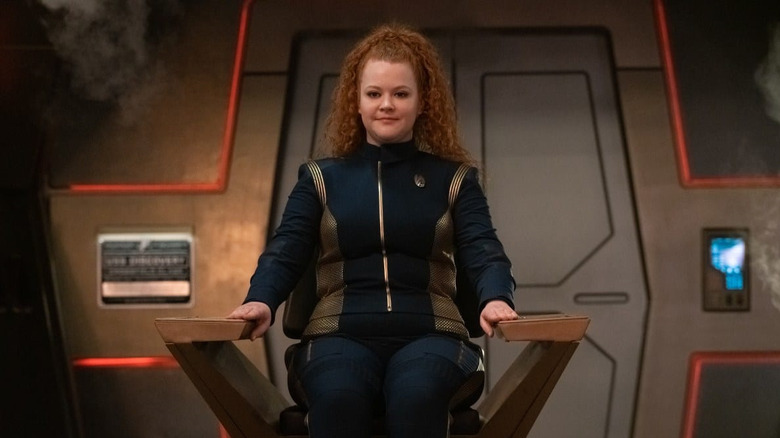 CBS Television Studios
The fourth season of the American sci-fi television series "Star Trek: Discovery" has commenced, and already things are shaking up. Taking place nearly a millennium after the events of "Star Trek: The Original Series," CBS' "Discovery" follows the crew of the U.S.S. Discovery as they come up against an invisible anomaly under the command of Michael Burnham (Sonequa Martin-Green). The fourth season sees the return of several familiar faces, including Lt. Tilly, the optimistic personification of the very curiosity and faith in others that encompasses the spirit of the "Star Trek" franchise entire. Her difficult adjustment to the 32nd century alongside the pressure that comes with advancement (Tilly began the series as an ensign) has taken its toll on the overachiever, and so in the latest episode, "All Is Possible," the character has decided to pursue teaching with the Federation. 
The beloved character that "Discovery" co-showrunner Aaron Harberts called "the soul of our show" has departed, but it's not the last time Trekkers will see the friendly face. In an interview with /Film, Mary Wiseman assures fans that, as her character says, her going away is "not forever."
"What I've been told I can say is that you will see Tilly later in the season," grins Wiseman before joking, "They have a sniper on me right now." 
Not that that's anything Tilly couldn't handle.
Boldly Going...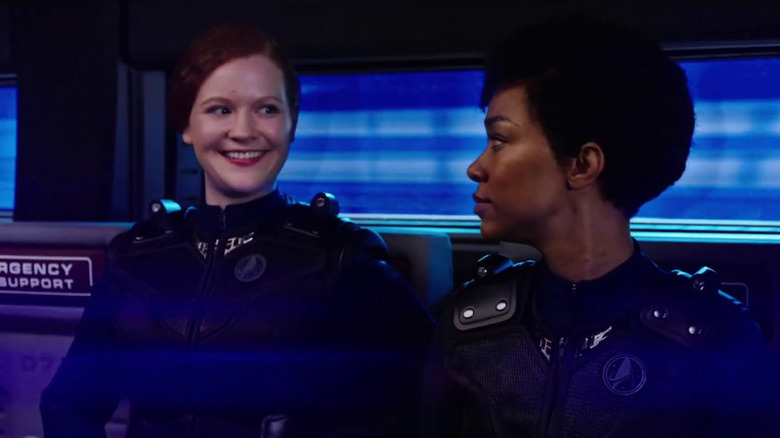 CBS Television Studios
Throughout the series, Tilly and Burnham share intermittent, intimate talks in their former shared bedroom (Burnham's promotion to Captain changed the living arrangements). In the latest episode, Burnham visits Tilly in said bedroom and checks up on her. Confessions are exchanged: Tilly was, at first, intimidated to be rooming with a mutineer and lowkey feared for her safety, while it took Burnham a few days to get used to Tilly's snoring. But then, Tilly describes getting her Lieutenant pips as "The worst day of my life." Tilly concluded that her perspective and skill are best employed in a teaching position — but she promises to record herself snoring for Burnham as needed. It's a heavy moment but filled with love for her friend and her on-brand optimism for what's to come.
Wiseman describes shooting the scene to /Film:
"We've had these little touchstone moments throughout the series, other little conversations that we've had sitting on those beds, hard conversations we've had and those are huge touchstones for me in terms of charting Tilly's arc. I do think Michael is a person Tilly feels most safe with, most intimate with. And everyone has become something like family to each other. So it was great to honor that — what she's leaving behind is the last bit of family she has left in order to try this new thing. It's so very lovely. And I also, on a personal level, Sonequa is a very dear friend and I cherish getting to have really sweet moments with her because they're reflective of how I feel about her in life."
We'll see you around Fed HQ, Tilly.