Tom Holland Wants His Spider-Man To Fight A Living Vampire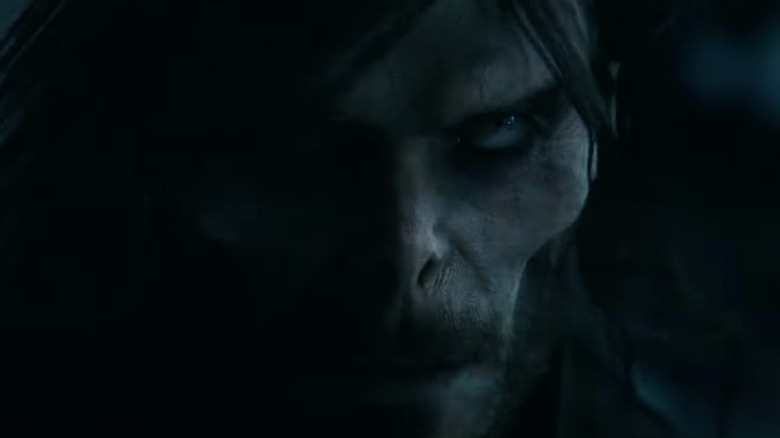 Sony Pictures
Talk of Spider-Man villains has been a trending topic lately in the lead-up to the December 17 opening of Marvel Studios and Sony's hotly anticipated "Spider-Man: No Way Home." That might have something to do with the fact that (SPOILER from the trailer!) the Marvel Cinematic Universe is pulling out all the stops by bringing back non-canonical villains from Sony's non-MCU flicks to form a kind of Sinister Six, including Doctor Octopus, Green Goblin, Electro, Lizard, Sandman, and likely more. So with bad guys being such a big talking point, it's no wonder that star Tom Holland is looking ahead to who he might do battle with in future Spider-Man movies, of which he's said to be signing on to an additional three more after this latest one. 
Here is what Holland told Rotten Tomatoes' Erik Davis about who he'd like Spidey to take on next:
"That's tricky. I think the Vulture is going to be in there because he's my first and that was cool. I think Jake's [Gyllenhaal, Mysterio] got to be in there because he's my love. And I think Willem, the fight scenes that we have with Willem are crazy and so scary that it really was awesome to like, explore different kinds of Spider-Man action. I actually think the Morbius film looks really cool. And it's more scary, that film. I think it could be quite a cool thing... Spider-Man versus a vampire."
A Monster Called... Morbius!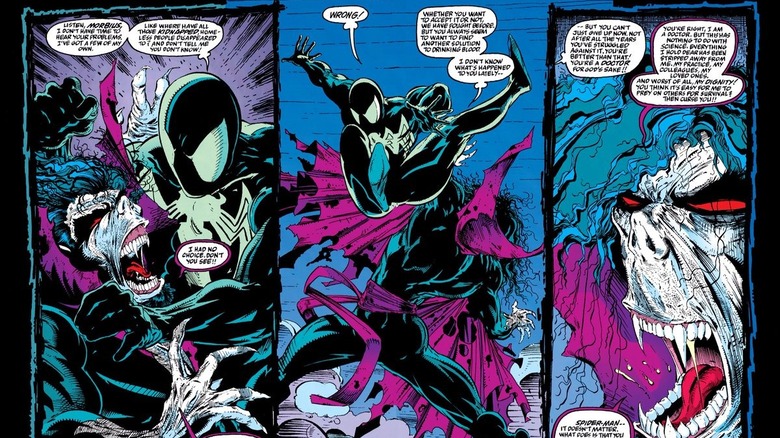 Marvel Comics
Given the forthcoming release of the Jared Leto vampire/super-anti-hero movie "Morbius" on January 20, 2022 it only makes sense that Holland be hopping on the hype train for that on behalf of the studio, especially given that it does feature his old nemesis The Vulture (Michael Keaton). As it happens, Michael Morbius was a Spidey villain first and foremost dating back to his first appearance in "The Amazing Spider-Man" #101 in 1971. They have tangled in the comics many times since, including a great two-part story during the Todd McFarlane era titled "Sub-City" where they tangle in the vampire's subterranean lair. 
The official synopsis for "Morbius" reads as follows:
One of Marvel's most compelling and conflicted characters comes to the big screen as Oscar winner Jared Leto transforms into the enigmatic antihero, Michael Morbius. Dangerously ill with a rare blood disorder, and determined to save others suffering his same fate, Dr. Morbius attempts a desperate gamble. What at first appears to be a radical success, a darkness inside him is unleashed and transforms this healer into a hunter.