Operation Fortune: Ruse De Guerre Trailer: Guy Ritchie Gets Stylish For His Latest Caper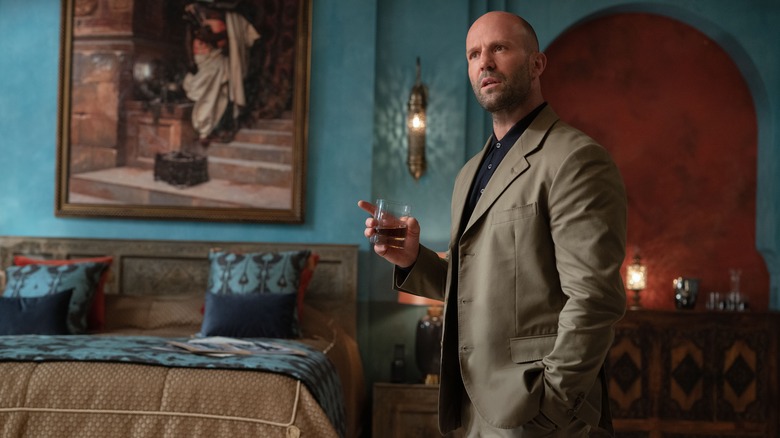 Miramax Films
Guy Ritchie is bringing back past players from his recent works in his latest action-comedy, and a trailer has dropped for your viewing pleasure. "Operation Fortune: Ruse de Guerre" is Guy Ritchie's follow-up after this year's "Wrath of Man," a remake of the 2004 French thriller "Le Convoyeur," also starring Statham. 
STX Films' "Operation Fortune: Ruse de Guerre" stars Jason Statham as Orson Fortune in his fifth collaboration with the British filmmaker. Rounding out the cast are Aubrey Plaza ("Ingrid Goes West"), Josh Hartnett (who also stars in "Wrath of Man"), Cary Elwes ("Saw," "The Princess Bride"), and "The Gentlemen" stars Bugzy Malone and Hugh Grant. 
Here's the synopsis for Richie's latest:
Super spy Orson Fortune (Statham) must track down and stop the sale of a deadly new weapons technology wielded by billionaire arms broker Greg Simmonds (Grant). Reluctantly teamed with some of the world's best operatives (Plaza, Elwes, Malone), Fortune and his crew recruit Hollywood's biggest movie star Danny Francesco (Hartnett) to help them on their globe-trotting undercover mission to save the world.
Check out the trailer for "Operation Fortune: Ruse de Guerre" below.
Operation Fortune: Ruse de Guerre Trailer
"Ruse de guerre" is an old-school term referring to strategic acts of military deception against an opponent, usually with an emphasis on creative or unusual methods. The tale of the Trojan Horse is the most common mythic example, but many know of the well-documented tale of the British liner R.M.S. Lusitania, which flew the then-neutral American national colors in order to avoid attack by German forces during the First World War. Such a term translates magnificently over to the Guy Ritchie brand of storytelling, which is often non-linear and makes liberal, amusing use of Chekov's Gun. The approach shines brightest in his earlier works, like "Lock, Stock, and Two Smoking Barrels" and "Snatch," not to mention the hyper-stylized "Sherlock Holmes" movies. All of this to say, it'll be very interesting to see how this plays out on the screen.
"Operation Fortune: Ruse de Guerre" is written by Ivan Atkinson (who also produces the film) & Marn Davies, and this is their third screenwriting collaboration with Ritchie. The pair previously penned screenplays for "The Gentlemen" in 2019 and "Wrath of Man" two years later. The film is produced by Statham, Atkinson, Bill Block, Steven Chasman, Max Keene, and Abby Mills. Andrew Golov, Peter Heslop, and Alex Sutherland executive produce with Ritchie.
"Operation Fortune: Ruse de Guerre" arrives in theaters on January 21, 2022.