Halloween Kills Blu-Ray Is Coming Next Month, Complete With The Alternate Ending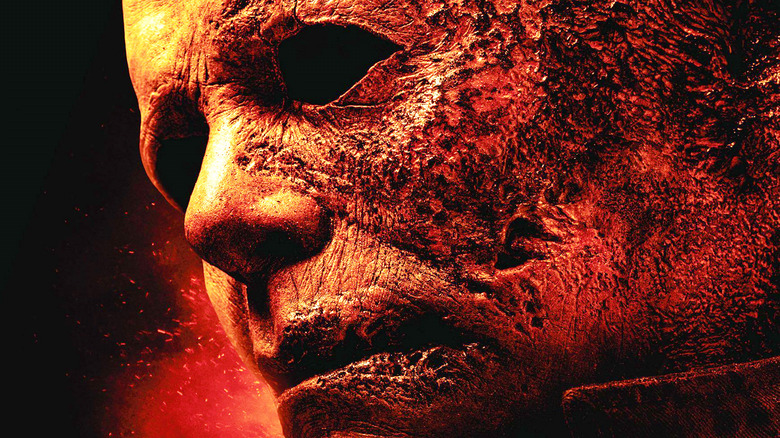 Universal
David Gordon Green's "Halloween Kills," the sequel to the filmmaker's 2018 slasher legacyquel "Halloween," finally arrived in theaters and on Peacock in October after being delayed a year by Covid. It earned a far more divisive reception than its predecessor, dramatically upping Michael Myers' body count while more or less doing away with whatever subtlety Green's "Halloween" took with its social commentary. But whether you found The Shape's latest rampage in Haddonfield a bloody good time or just a bloody mess, there ought to be something to pique your interest among the film's newly announced Blu-ray special features.
That exclusive 4K Ultra HD, Blu-ray, DVD, and Digital release bonus content includes (per Universal's announcement) a "Halloween Kills" gag reel and deleted/extended scenes, as well as an alternate ending (which we will get into shortly). Among the other special features are making-of clips centered on the returning supporting characters from John Carpenter's original "Halloween" movie, the three generations of Strode women, how Green crafted the film's 1978-set prologue to match the feel of Carpenter's slasher classic, a Michael Myers kill count, and a commentary track from Green and stars Jamie Lee Curtis and Judy Greer.
About That Alternate Ending...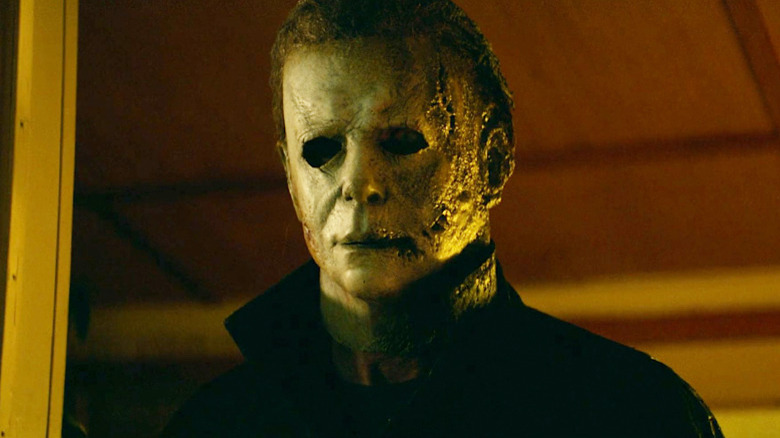 Universal
Without spoiling anything for those waiting to watch "Halloween Kills" for the first time on Digital or Blu-ray, Green previously described the movie's alternate ending as being an extended version of the conclusion to the film's theatrical cut, as opposed to a completely new sequence. He also had a sound explanation for why it was dropped:
"We ended up lifting it when I became more confident of where we're going to pick up in the next movie, it felt it didn't feel authentic to where we're going to go. So we lifted it. So we just said, we're kind of coming up with, okay, then if we lift that, where do we end? And it was actually Couper Samuelson at Blumhouse, he was just, let's just end when it's over. Lights out. He mentioned it, he was like remember in Rogue One, when you wanted the movie to end? When it was a Darth Vader going ballistic at the door."
Again, without getting into spoilers, it's fair to say "Halloween Kills" ends on a shocking note that lays the groundwork for what's planned as the finale to Green's "Halloween" trilogy, "Halloween Ends." The official conclusion wasn't confusing or anti-climactic either, so it will be interesting to see if this extra scene adds anything of value or not.
"Halloween Kills" arrives on Digital on December 14, 2021 and 4K UHD, Blu-ray and DVD on January 11, 2022. "Halloween Ends" opens in theaters on October 14, 2022.