Looper 4K Coming Early Next Year, And Rian Johnson Has Given It His Full Endorsement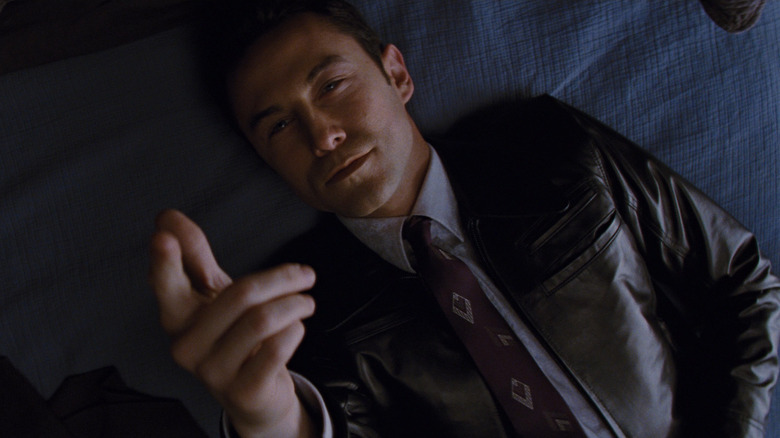 Sony Pictures
Once upon a time, before "Star Wars: The Last Jedi" or "Knives Out," director Rian Johnson made an audacious science-fiction movie about assassins who jump through time. That film, 2012's "Looper," was lauded by critics when released but has since been regrettably somewhat forgotten. Thankfully, a new 4K UHD release might help people discover or re-discover this unique tale of time-traveling assassins in a whole new light. 
Going Back in Time to Kill Yourself, Now in 4K!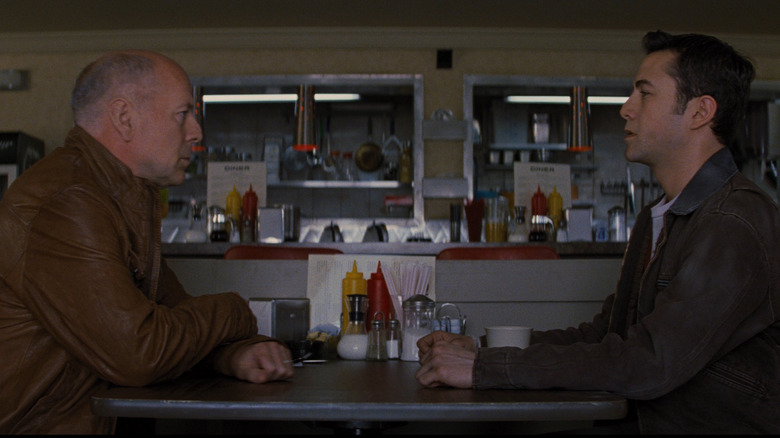 Sony Pictures
"Looper" will be available on 4K UHD on February 15, 2022, just in time for a late Valentine's Day gift for the morose movie nerd in your life.
Johnson himself confirmed the new release in a tweet, sharing his excitement for both its visual and audio upgrades:
"This came out excellent – terrific new atmos mix that subtly enhances the original, and a beautiful new transfer approved by Steve that's more faithful to the theatrical release."
"Looper" follows the story of one "looper," a time-traveling assassin that works for the mob. Time travel is illegal, but that doesn't exactly matter to the people involved in organized crime, so they use it to take out targets before they even know they're in danger. The only problem for these time-jumping killers is that eventually the mob will decide to close their loop, sending the future version of the assassin back in time to take them out. There are serious time paradoxes involved if you think about it too hard, but that's missing the point. What's more important is the twisting thriller of young Joe (Joseph Gordon-Levitt) trying to survive his older self (Bruce Willis). Paul Dano, Emily Blunt, and Jeff Daniels also star in this nail-biting flick about the future being even more haunting than the past.
The Special Features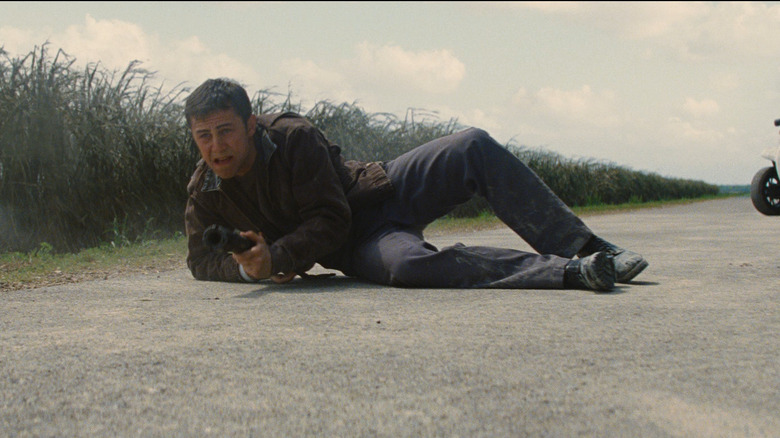 Sony Pictures
In addition to the all-new "Director-approved" Dolby Atmos audio and 4K Dolby Vision remaster, the film will include a feature commentary with Johnson, Gordon-Levitt, and Blunt, a making-of featurette called "Looper: The Future From the Beginning," 22 deleted scenes with commentary, a featurette on scoring the movie, "The Science of Time Travel" featurette, and an animated trailer.
"Looper" is an underseen film that's deserving of reappraisal. While it's not a perfect film, it is impressive in its scope and ambition, and it deserves a special place in sci-fi movie history. There are other movies out there about time loops, but this is one of the earliest and most emotionally resonant of the bunch. Check out "Looper" when it hits 4K UHD on February 15, 2022.