Here's Where You Can Stream Or Buy Every Season Of Mr. Robot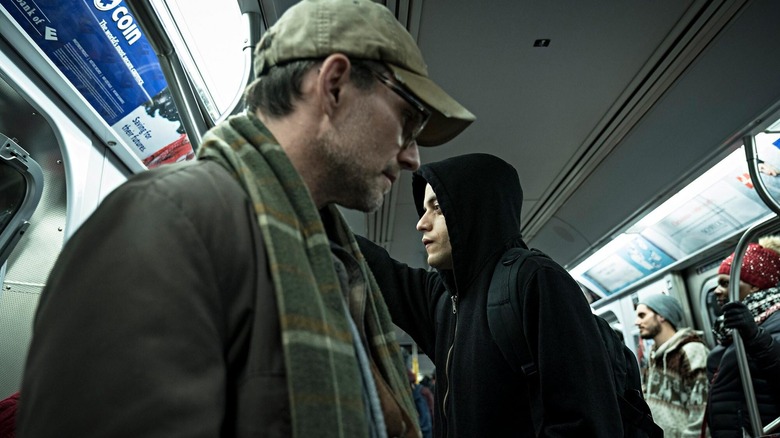 NBCUniversal Television
(Welcome to Where to Watch, which provides a clear and simple answer to the question, "Hey, where can I watch this thing?")
If there are any shows that prove both the immediate benefits and eventual disadvantages of something feeling "timely," then the long and winding journey of "Mr. Robot" would have to go right near the top of that list. The idea of a lone hacker teaming up with a rogue state to bring the top 1% down to their knees couldn't possibly have felt more cathartic than it did when "Mr. Robot" first premiered in 2015, only a few short years after Occupy Wall Street made it to the mainstream in the streets of New York City. Of course, subsequent developments that overtly connected the rise of Trump and America's current state of political affairs only made the connections to current events that much stronger ... but because of the lengthy gap between seasons and the compressed timeline within the events of "Mr. Robot" (which was still set in the year 2015, even by the later seasons of the show's run), viewership gradually decreased with each season and social media felt incrementally less excited about the series.
Through it all, however, the actual quality of the storytelling remained untouched and loyal viewers were rewarded with one heck of a mind-bending, yet utterly satisfying story. As much of the show is set during the holiday season and the viewing experience is greatly enhanced in retrospect by the lack of further delays between seasons, now is as good a time as any to jump into a binge-watch of the entire series. Read on for a helpful guide to where you can stream or buy every season of "Mr. Robot."
Where You Can Stream Mr. Robot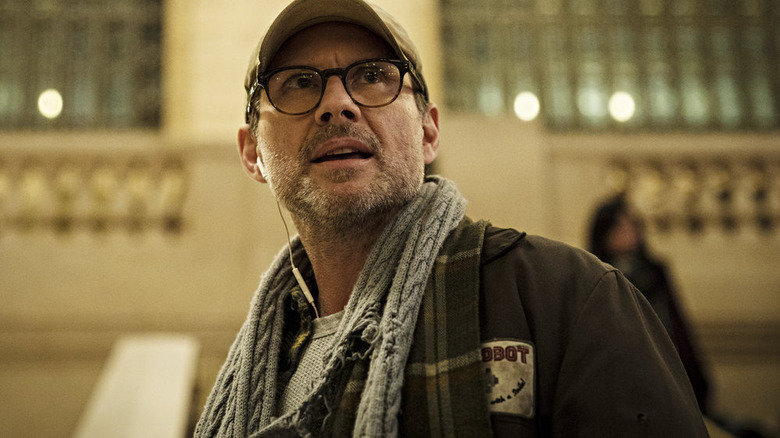 NBCUniversal Television
How awkward would it be for a show that deals so heavily with technology, the internet, and modern living to not be made available on the most accessible platform currently in vogue? Yes, rest assured that "Mr. Robot" can be viewed through the magic of streaming. Amazon Prime Video members are able to watch all four seasons through their subscriptions to the streaming service, which has been a home for the series for several years now. With seasons ranging from 10 to 14 episodes at most, bingeing every season isn't too intimidating. Particularly in the midst of these busy holiday months, "Mr. Robot" lends itself to both repeat viewings and first-time watches and I couldn't recommend it more.
Where You Can Buy Mr. Robot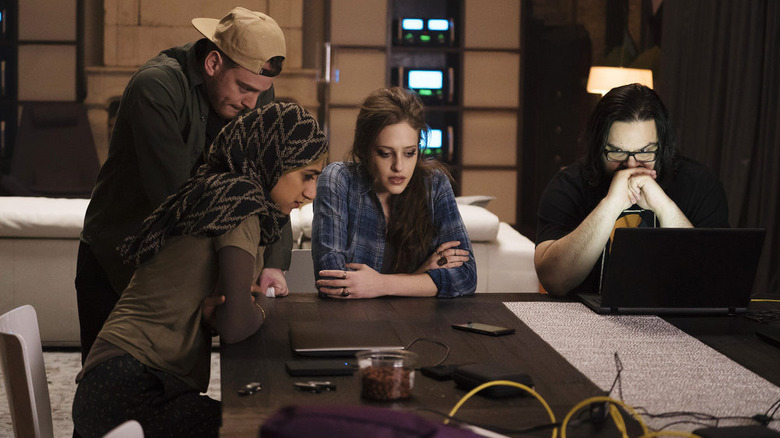 NBCUniversal Television
But for those who don't happen to be subscribed to Amazon Prime Video, there are other options out there. Just slightly more pricey options, unfortunately. If we can't convince you to invest in physical media collections — and there are many valid reasons to do so, not the least of which pertains to sound quality and compression issues — then buying each season digitally is your next best choice. Luckily, prospective viewers have plenty of options to do so, ranging from Vudu to Google Play to Amazon to iTunes. The first three major digital retailers, thankfully, have made it very straightforward. Each individual episode is available for viewers to buy for $1.99 in standard definition or $2.99 in high definition through Vudu, Google Play, and Amazon. Should you want to save money by purchasing in bulk, you can also buy each season for either $16.99 or $24.99, depending on your viewing quality preferences. iTunes similarly makes it simple, offering a flat fee of $24.99 for each season of "Mr. Robot."
I'd be remiss not to mention that the complete series box set is available through websites such as Amazon (for free shipping, even, as of this writing!) or Walmart, should anyone decide to opt for a more dependable, reliable, and ultimately more well-rounded viewing experience — not to mention the tempting prospects of extras and commentary included in many Blu-ray/DVD sets.