Ghostbusters: Afterlife Composer Talks The Lack Of Spirit In Many Modern Blockbuster Scores [Exclusive]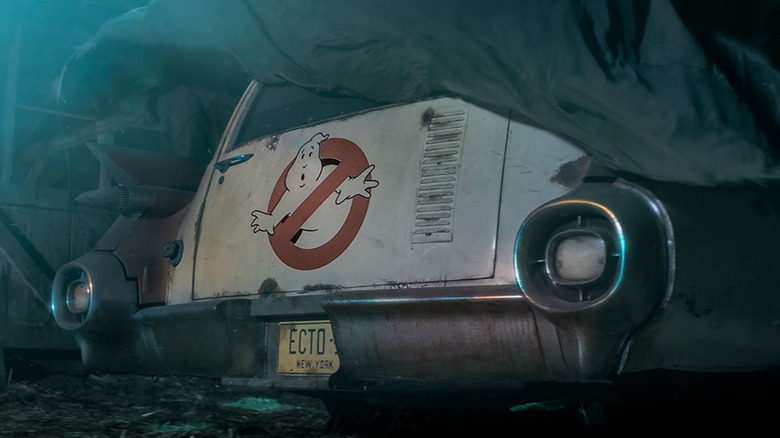 Columbia Pictures
"Ghostbusters: Afterlife" is yet another legacy sequel that has fans up in arms against each other. Some film fans took issue with nostalgia being front and center in the new film and some loved the movie even more because of it. One thing that most "Ghostbusters" fans can agree on, though, is that Rob Simonsen's score is right on the money.
For whatever reason, the same folks that rolled their eyes at Stay Puft Marshmallow Man advertising seen in the movie seemed to love Simonsen's score, which very liberally used cues created by Elmer Bernstein to give the new film a little bit of the feel of the original '80s films.
Our very own Ethan Anderton interviewed "Ghostbusters: Afterlife" composer Rob Simonsen and he asked a very important question. What's up with film scores today? In the 1980s every movie, no matter how big or small, serious or cheesy, seemed to have a killer soundtrack, and scores today tend to be forgettable.
A More Innocent Time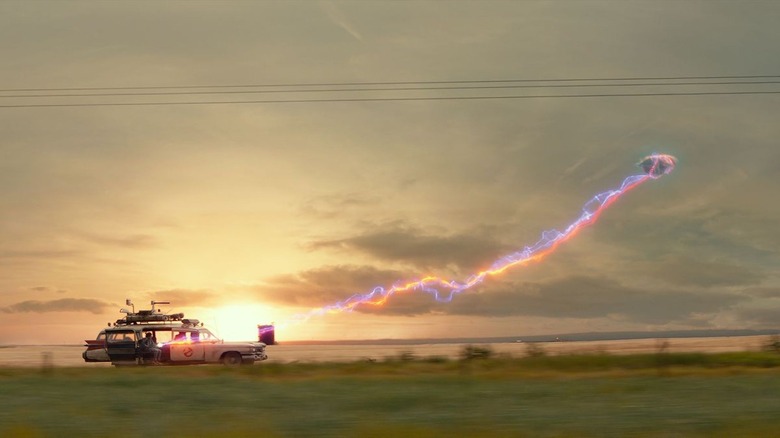 Columbia Pictures
Simonsen said he had a conversation with Patricia Sullivan at Grundman Mastering, who was the sound mastering engineer for "Afterlife," about that very thing, and that her answer was simple: "It was a more innocent time."
The composer went on to clarify that with his own thoughts:
"I think that there was a spirit back then, and people could kind of go for it, and it was okay. It didn't feel out of place. I think that we know so much about what goes on in the world now. We know about the atrocities happening in the world of every day. I think that it's, in general, things have gotten darker, and they've gotten more pensive, and in a lot of ways, more kind of constantly thundering."
He went on to add that there's a tech side to this conversation as well since there's now much more "space" for composers to fill. More tracks mean more layers a composer can add into a mix, which typically means a more complicated sound. 
The '80s Did Kinda Rule, You Guys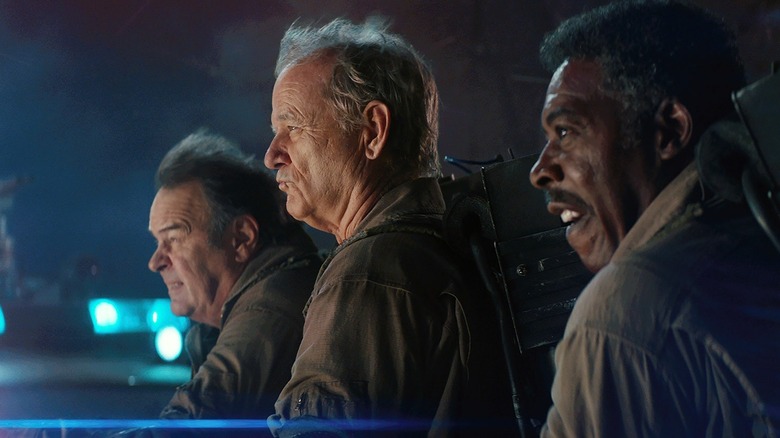 Columbia Pictures
Essentially that means today's audiences are more complicated and knowledgable about the process and today's composers have much more freedom to go complex with their scores, whereas in the '80s things were simpler and the scores could be bombastic with catchy cues that aren't drowned out by tons of layers on the mix.
There's a point here. The '80s is just chock full of memorable film music. "RoboCop" has more of a superhero score than almost all of the MCU and DCEU combined. Off the top of my head, the only real clear big theme I think could fit with the top dogs of the '80s is "The Avengers" theme. 
It helps that the '80s saw an overlap of the old guard (Jerry Goldsmith, Elmer Bernstein, Ennio Morricone), the rise of new blood like Alan Silvestri, James Horner, and Danny Elfman and was the absolute heyday of the master John Williams, but it was the fact that movie music was allowed to be front and center and bigger than life that really matters. Now, the norm is for music to evoke the tone and be otherwise ignorable, which is a damn shame. 
You have some masters out there, fighting the good fight, like Michael Giacchino and Ramin Djawadi. But I for one would love to see the return of the big, memorable, in-your-face score.