West Side Story Has Been Banned In Saudi Arabia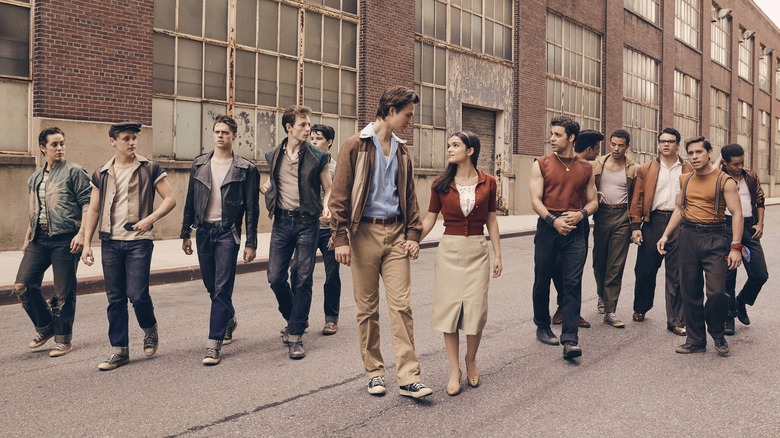 20th Century Studios
In news that should surprise absolutely no one who pays any attention to the constant censorship of LGBTQ+ content in cinema and the way Hollywood frequently bends to the wills of overseas markets, "West Side Story" has been banned in Saudi Arabia. In a shocking turn of events, however, Disney will not be altering the film to appease other regional censors, which means the film will also not be seen in the United Arab Emirates, Qatar, Bahrain, Oman, or Kuwait. 
Saudi Arabia and Kuwait are considered the strictest markets in terms of censorship, and even with edits would not have been granted a release certificate. The film was scheduled to be released on December 9, 2021, and major cinema websites had already been advertising ticket sales for the hit film. Saudi Arabia is a massive market for the international box office, so Disney's unwillingness to censor the film to appease them is, sincerely, a revolutionary move for the mega-corporation.
While the official reasoning for the film's ban is still unconfirmed, sources in the region told THR that it's due to the character update of Jets gang-member Anybodys, the historical "tomboy" member that is now canonically transgender and played by non-binary performer Iris Menas. 
Homosexuality in all forms is illegal in the region, which means any LGBTQ+ references are explicitly banned. Anybodys is a beloved character in the mighty small canon of gender-nonconforming characters in musical theatre, which makes Disney's choice not to cut out the character all the more impactful.
Continuing the Trend Set By Onward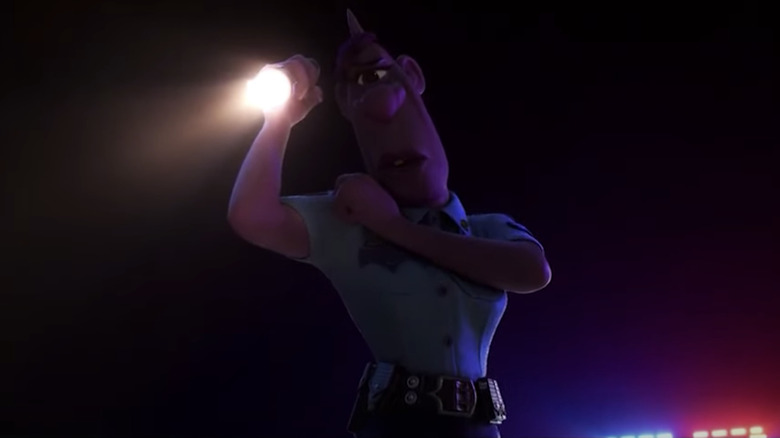 Disney
Surprisingly, this isn't Disney's first time dealing with a banned film in the region due to LGBTQ+ themes, but this is the first time they've refused to make the edit. Marvel's "Eternals" was also banned due to the portrayal of Phastos (Brian Tyree Henry), the first gay superhero presented in the Marvel Cinematic Universe who kisses his husband, Ben (Haaz Sleiman), on-screen, raise a son together, and make several references to their marriage. Unfortunately, Disney did eventually bow to the UAE, and removed all scenes of intimacy from the film across the board.
Disney has a pretty bad reputation for genuflecting to censors when it comes to LGBTQ+ representation in their films, like removing the blink-and-you'll-miss-it kiss in "Star Wars: The Rise of Skywalker" and a moment in "Thor: Ragnarok" which would have set up Tessa Thompson's Valkyrie as a confirmed bisexual. Respect where it's due, however, as they didn't budge on a single line in "Onward" which implied a lesbian relationship, and the film received a similar ban as "West Side Story."
We can only hope that this is a continued trend for Disney and that LGBTQ+ viewers no longer have to hear about the characters meant to represent them left on the cutting room floor in order to appease the all-mighty dollar.