The Girl From The Ring's Hiding In Your TV And You Missed It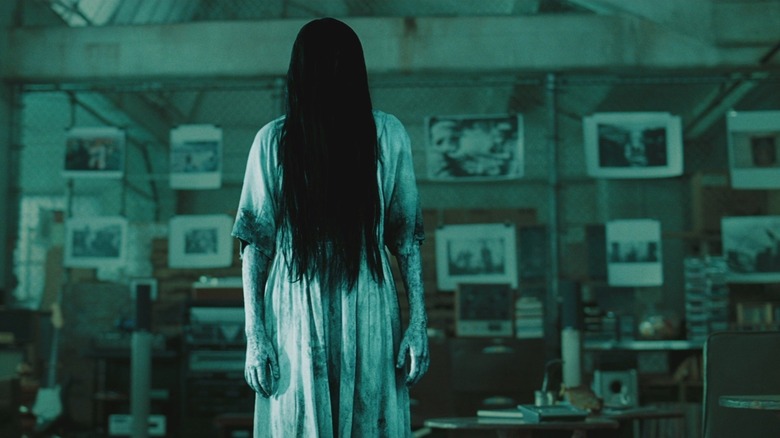 DreamWorks
2002's "The Ring" rocked audiences everywhere with its terrifying premise of a cursed videotape promising that, after seven days, a little girl with black hair covering her face would crawl out of a well, through your television set, and kill whoever watched it. Based on the 1998 Japanese film, "Ringu," the little girl from "The Ring" went by the name Samara and was played by child actor Daveigh Chase. Samara's appearance is inspired by the Japanese yūrei, a ghastly entity seen in Japanese art and folklore dating back to the 14th century. Samara's white gown is inspired by traditional Japanese funeral clothing, and pairing her ensemble with the tattered black locks of hair turned her into a horror icon.
At only 11-years-old, Daveigh Chase became one of the most petrifying villains in horror movie history, and certainly one of the scariest killer kids of all time. She was even awarded the MTV Movie Award for "Best Villain" in 2003, beating out Oscar-winner Daniel Day-Lewis in "Gangs of New York." Chase spent most of "The Ring" with her hair covering most of her face, covered in prosthetics that distorted her appearance, or was seen by scared moviegoers peeking through their own hands covering their eyes. Needless to say, the styling made Chase almost unrecognizable, and she has continued to have a successful acting career right in front of our faces with most of us completely unaware that the source of our nightmares has been in front of us the whole time.
The Non-Gyllenhaal Sibling in Donnie Darko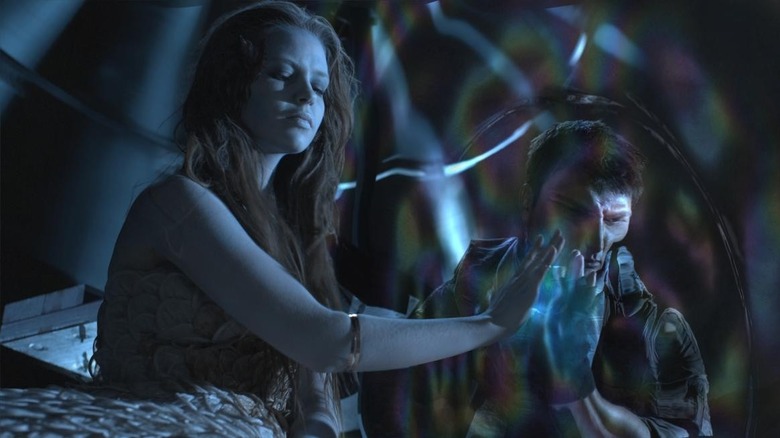 20th Century Fox Home Entertainment
Daveigh Chase got her start playing bit parts in film and television before making her first feature appearance in a named role with 2001's "Donnie Darko." Chase plays Samantha, the youngest member of the Darko family that includes big brother Donnie (Jake Gyllenhaal) and big sister Elizabeth (Maggie Gyllenhaal). In her most memorable scene, Donnie and Elizabeth bicker at the dinner table and hurl insults at one another before Samantha breaks up the fight by innocently asking, "What's a f***ass?" Chase nabbed the role the year before "The Ring," and later returned to the role in the 2009 sequel, "S. Darko" all about her now-teenage character.
A lot of fans of "Donnie Darko" hated the Samantha-centric sequel, but producer Adam Fields has stated on record that "S. Darko" was a modest financial success compared to "Donnie Darko." Critics also hated the film and found the storyline to be too messy, but everyone seems to agree that Daveigh Chase, the only actor to return from the original "Donnie Darko," was the strongest part of the film.
The Voice of a Disney Favorite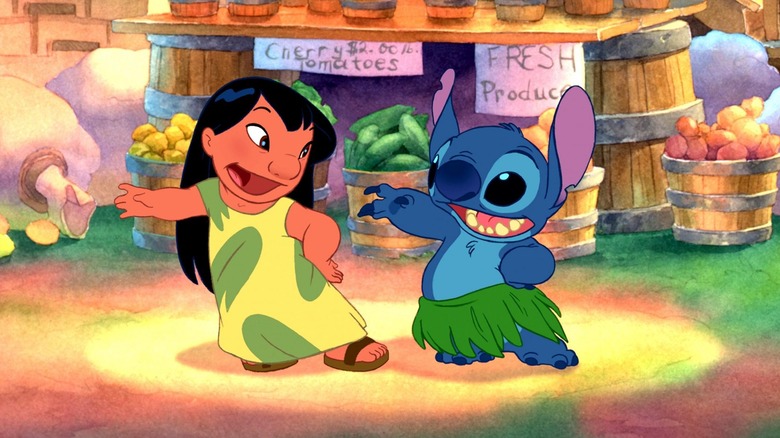 Disney
In 2001, just a year before "The Ring," Daveigh Chase nabbed the role of a lifetime when she was selected to voice Chihiro Ogino in the English dub of Hayao Miyazaki's "Spirited Away." The film was the first, and to date only, hand-drawn and non-English-language animated film to win the Academy Award for Best Animated Feature, and its popularity introduced the average American moviegoer to the world of Miyazaki and Studio Ghibli. Chase was chosen specifically by Disney, who handled the English dub, for the lead, likely because she was starring in their next animated feature.
The same year that "The Ring" frightened movie fans all over, Daveigh Chase was lending her voice to what would become one of Disney's most beloved animated characters. If you didn't already know, Daveigh Chase is the voice of Lilo Pelekai from "Lilo & Stitch." That's right, the same girl who scared us silly is the voice that taught us, "Ohana means family. Family means nobody gets left behind or forgotten." She continued to voice Lilo in sequels, video games, and video shorts until 2006, and earned an Annie Award for Voice Acting in an Animated Feature Production, tying with Billy Crystal as Mike Wazowski in "Monsters Inc." 
Ironically, the Oscar win for "Spirited Away" was the same one that "Lilo & Stitch" would lose.
Life After Samara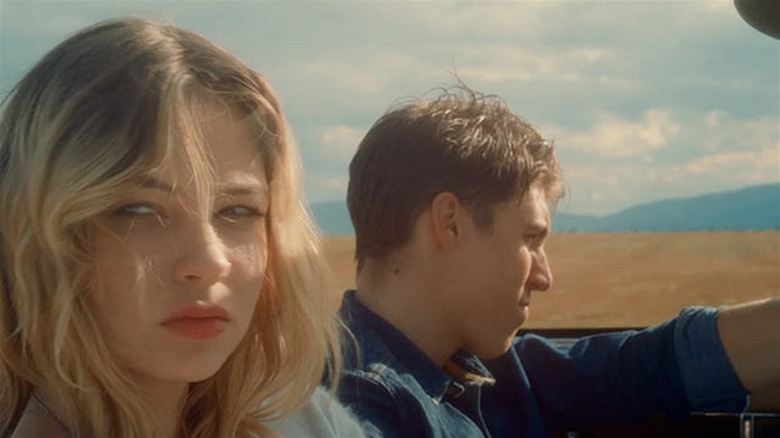 Gravitas Ventures
Chase did not return for "The Ring 2," but continued acting long after she creeped her way into pop culture history. The success of "Lilo & Stitch" made her a sought-after voice actor, so she lent her talent to the titular role in "Betsy's Kindergarten Adventures," and as the character Kiwako Seto in the video game "Let it Die." In the live-action world, Chase has most notably played Rhonda Volmer in the HBO show "Big Love," where she portrayed the 15-year-old bride-to-be of Juniper Creek cult leader Roman Grant played by Harry Dean Stanton, who was over 80-years-old at the time of his performance. After her stint on "Big Love," Chase pivoted back to her roots in independent releases like "Donnie Darko," starring in the films "Yellow," "Little Red Wagon," "Transference," "Wild in Blue," "Jack Goes Home," and "American Romance."
Unfortunately, the end of Chase's career came at the expense of her off-screen behaviors. Trouble started in 2015 when Chase was a no-show at the popular convention, Monster-Mania, angering fans and costing the promoters a large advance to guarantee her appearance. Two years later, Chase was arrested for riding in the passenger seat of a stolen vehicle, followed shortly by an incident where she left a man outside of a hospital who later died of a drug overdose in an attempt to get him help. 18 months later, she was arrested on charges of drug possession and again six months after that on similar charges. Chase has managed to stay out of trouble since her last arrest in 2019 and seems to be taking some time away from the spotlight to focus on her recovery and her sobriety, which is always more important than an acting career.