Donnie Darko Sequel Goes Direct To DVD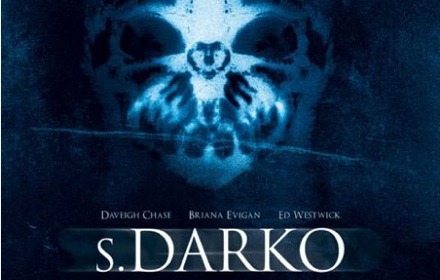 Do you remember S. Darko, the Donnie Darko spin-off film we wrote about a while back? You know, the one which follows Donnie's sister and features no involvement from the original director Richard Kelly? Yeah, that one. The good news is that the film will not play theatrically and will instead go direct-to-dvd on April 28th from MGM's home entertainment. Film School Rejects reports that the trailer for the film will be screened at the New York Comic Con this weekend (where I assume, and hope, fans will express their outrage by "booing" loudly). When the trailer is released online, we will attempt to do the same in text form (if possible).
The official plot synopsis follows:
"Samantha Darko (Daveigh Chase) and her rebellious best friend Corey Richardson (Briana Evigan) leave on a cross-country road trip to Los Angeles in an attempt to 'make it big'. Their dreams are cut short when their water pump blows outside of a tiny Utah town. Unable to leave until their car is fixed, Sam and Corey are stranded with the locals until their car's fixed. Sam and Corey are less than thrilled at the delay, and when an unexplained meteorite crash-lands in town that night, it soon becomes clear that there is much more at play than just a chance breakdown. Plagued by bizarre hallucinatory dreams warning her of the universe's imminent end, as well as grief over her own loss of family, Sam must face the demons she had fled back at home. Aided by the unlikely town locals, Sam learns the true meaning of family and friendship, and in doing so, saves only herself."
Sounds pretty bad. Also, check out the no-frills teaser trailer below, if you dare.