47 Ronin Sequel Starring Mark Dacascos And Anna Akana Has Started Filming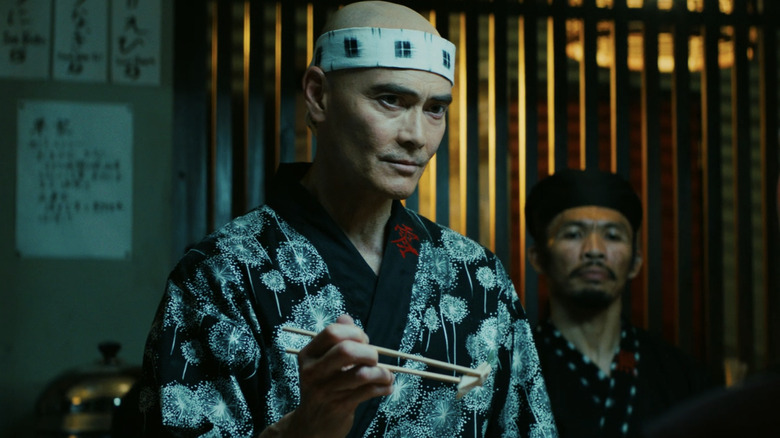 Lionsgate
In 2013, Variety listed "47 Ronin" as one of Hollywood's biggest box office bombs of the year. The film was the last Keanu Reeves vehicle to hit before "John Wick," which birthed a new action franchise and helped bring about a career resurgence for the actor. You might not think of "47 Ronin" as a franchise in the way of "John Wick" or "The Matrix," both of which have four-quels starring Reeves in the pipeline. However, "47 Ronin" does have a sequel on the way, headlined by one of Reeves' co-stars from "John Wick: Chapter 3 – Parabellum."
According to Collider, production on a "47 Ronin" sequel from Universal 1440 Entertainment is now underway in Budapest. The film stars Anna Akana ("Let It Snow," "Jupiter's Legacy") and Mark Dacascos, the latter of whom played Zero, the sushi chef and assassin in "Parabellum." Interestingly, this new film will reportedly make a "three-hundred-year time-jump" and "tell the story of a modern-day world in which samurai clans now exist in complete secrecy."
John Swetnam, Aimee Garcia, and A.J. Mendez penned the script for the sequel and Ron Yuan is directing. Glenn Ross, the general manager and executive vice president of Universal 1440, had this to say about it (full quote via ScreenRant):
"We are excited to continue the story of these ancient Japanese samurai warriors with this next chapter of the 47 Ronin film franchise set in modern times. This all-new production features some of today's most talented international action stars. We think fans worldwide will be thrilled with director Ron Yuan's vision of diverse and inclusive samurai warriors."
Because You Demanded It: The 48 Ronin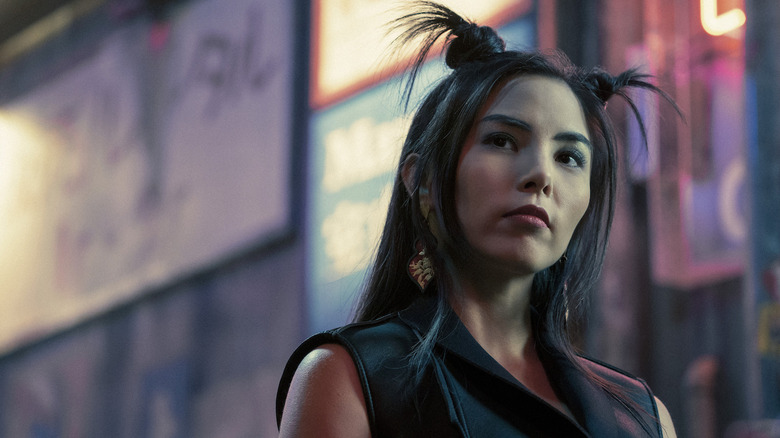 Netflix
If the "47 Ronin" can make it to four-quel status and follow the "Ocean's Eleven" mode of sequel naming, that means we can all look forward to "48 Ronin," "49 Ronin," and "50 Ronin," in the years to come.
Spoiler alert for Japanese history: "47 Ronin" was loosely based on a real-life suicide mission in the 18th century when 47 samurai, left leaderless after their master's death, sought to avenge him. In Japan, fictionalized accounts of this incident are known as the Chūshingura, and "47 Ronin" was definitely fictionalized in that it contained fantasy elements. Reeves is not returning for "48 Ronin" (or whatever they end up calling it), and if you were one of the few people who did see "47 Ronin," you may recall that his half-Japanese character was among the 47 who committed seppuku, or ritual suicide, at the end.
Collider notes that the "47 Ronin" sequel "will be distributed on non-theatrical platforms sometime in 2022." My knee-jerk reaction to all this is that it sounds like "The Scorpion King" reboot, which is taking the character Dwayne Johnson made famous (and who subsequently featured in four direct-to-video sequels, none of which starred Johnson) and thrusting him into the modern day (again, without Johnson reprising his role).
The as-yet untitled "47 Ronin" sequel is set to release in 2022.