The Turner & Hooch TV Series Has Been Canceled At Disney+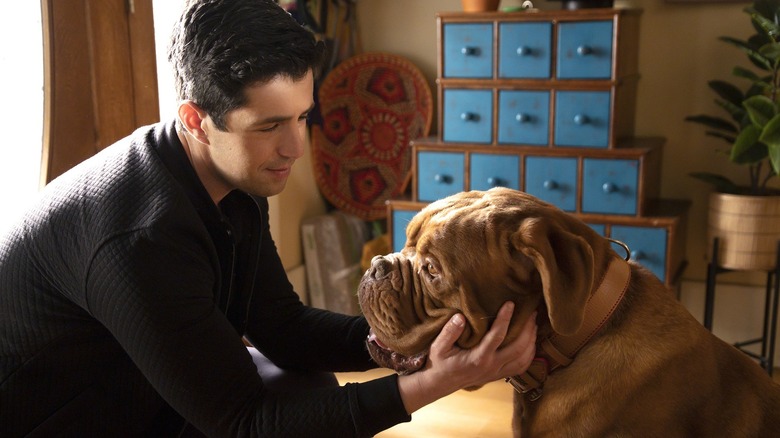 Disney+
Apparently, not every dog has his day as the Disney+ legacy sequel to the popular 1989 Tom Hanks film of the same name, "Turner & Hooch," has been canceled after just one season. Child actor turned Internet personality Josh Peck ("Drake & Josh," "Teenage Mutant Ninja Turtles") played U.S. Marshal Scott Turner Jr., the son of Hanks' character from the film who has passed away. Now, Scott is following in his father's footsteps and has inherited a wild and unruly dog, Hooch, and the duo works together to try and figure out if his dad's untimely death was accidental, or the result of something far more nefarious.
The announcement wasn't a surprise to anyone working on the show. Reginald VelJohnson, the actor who plays David Sutton and the only actor from the original film to appear in the series, noted in an interview that there had been existing murmurs of trying to sell the series to another network. Those involved were already starting to see the writing on the wall that the show wasn't likely to be picked up. Brandon Jay McLaren, who plays the cat-loving marine-turned-US Marshal Xavier "X" Wilson, took to Twitter and basically spilled the beans a few days before the cancellation announcement after a fan inquired about the show's second season.
Don't hold your breath. You'll die. https://t.co/PbKBBzNmfs

— Brandon Jay McLaren (@brandojay) November 28, 2021
"Don't hold your breath," he tweeted. "You'll die."
Why Did The Show Fail?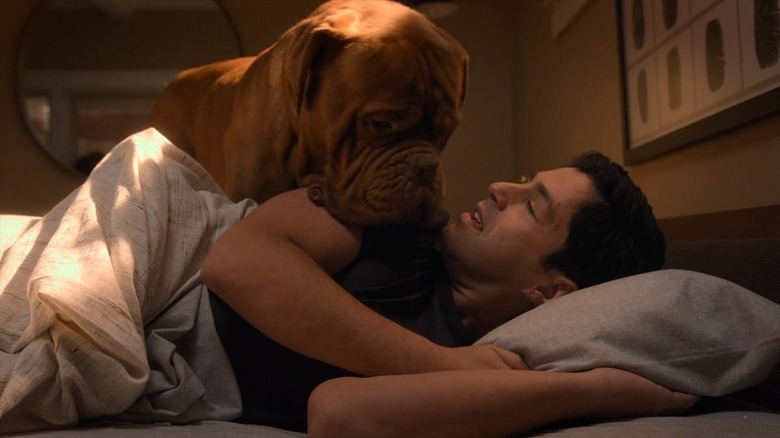 Disney+
"Turner & Hooch" was originally released in 1989, a year before I was even born. As Disney+ attempts to put out new content that isn't related to the "Star Wars" or "Marvel" universes, they've been mining deep into their catalog and providing "original" programming that's just refurbished content from classic IP. Folks who were old enough to remember the original "Turner & Hooch" likely didn't feel the need to check out the new series, and since the property is 32 years old, there's no immediate buy-in from younger audiences outside of OMG BIG HEADED DOG. The original "Turner & Hooch" is an adorable buddy comedy that saw moderate success, likely because star Tom Hanks was riding high after the smash-hit "Big." 
Three decades later? That hype is long gone.
The series also struggles because the dynamic between Scott Turner Jr. and Hooch feels tedious after so many episodes, and honestly would have benefitted from being a sequel film instead. It's a shame because the show was pretty cute, but ultimately nothing to write home about. Fortunately, while it's sad "Turner & Hooch" has been canceled, because it's sad when any cast and crew are suddenly out of work, at least the storyline ends on a happier note than the original film. 
Don't google that if you've forgotten, unless you want to ruin your whole day.