Good Sam: Release Date, Cast, And More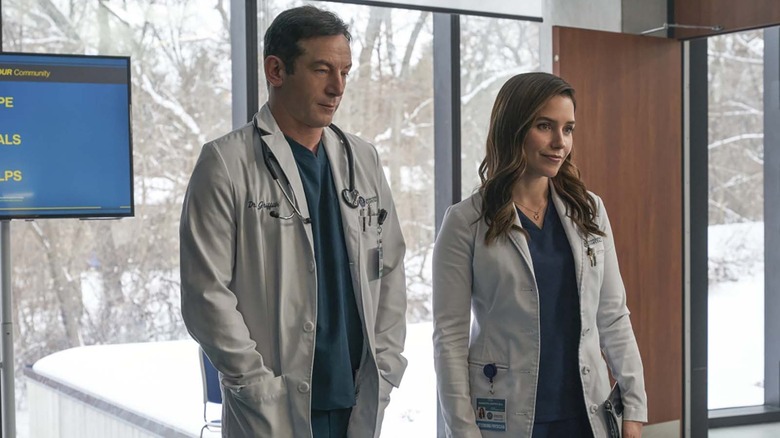 CBS
(Welcome to ...And More, our no-frills, zero B.S. guide to when and where you can watch upcoming movies and shows, and everything else you could possibly stand to know.)
Science has already proven that human beings love a good medical drama, so despite the cultural successes of shows like "General Hospital," "Scrubs," and "Grey's Anatomy," it doesn't look like we'll be short in that department anytime soon. CBS has been looking for their next breakout medical hit for some time now, and "Good Sam" sounds like it could be the cure to their ailment. It's a family drama and a medical drama all in one, and the good news is we've got everything you need to know about "Good Sam" before the show's debut next year.
Good Sam Release Date and Where You Can Watch It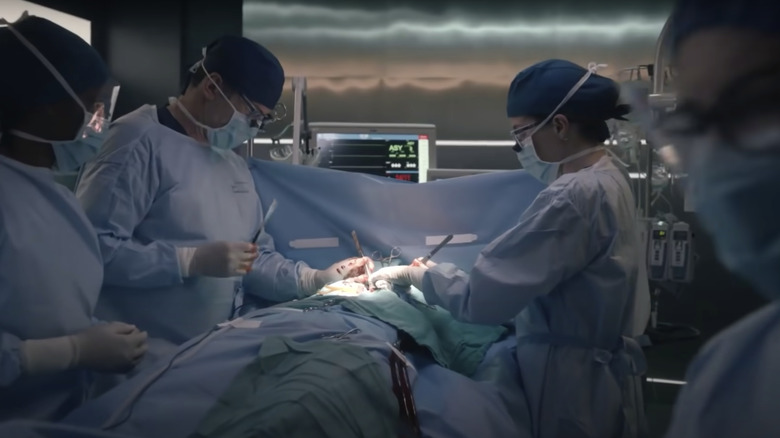 CBS
CBS first began kicking around the idea of "Good Sam" back in September of 2019, and ordered the pilot in February 2020 (via Deadline). Unfortunately, the pandemic put development on hold until May of 2021 when the show was given a series order. "Good Sam" premieres on CBS on January 5, 2022 as part of their mid-season release schedule and will be available for next-day streaming on Paramount+. The show debuts at 10:00 P.M. ET/9:00 P.M. CT time slot on Wednesdays, which is alarming to some as it's the same time shows like "CSI: Vegas" occupied, and that's historically not the best for ratings. It'll be interesting to see if "Good Sam" can prove differently.
What is Good Sam About?
"Good Sam" follows a top surgeon and piano player named Dr. Sam Griffin (Sophia Bush) as she takes over leading the Lakeshore Sentinel Hospital after the boss, and Sam's father, Dr. Rob "Griff" Griffin (Jason Isaacs), falls into a coma. Griff was seen as the "legendary leader of the place," and wants his spot back on top once he awakens from his coma. Sam, now in the position her father once held, has to figure out how to move the hospital forward and find a way to navigate the familial and generational clashes with her father, who now must report to his daughter. Griff's constant challenging of her position also impacts Sam's leadership team of Caleb, Isan, Lex, and Malcolm, and all must endure the shift in leadership and practice in the life or death industry.
Good Sam Cast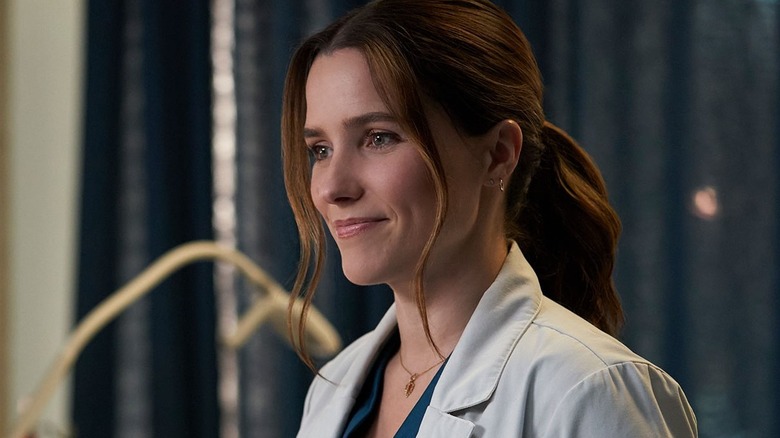 CBS
"One Tree Hill," "Chicago P.D.," and "The Hitcher" star Sophia Bush stars as the titular Sam Griffin, while Jason Isaacs of "The OA," "Brotherhood," and "Harry Potter" franchise fame plays her father Rob "Griff" Griffin. 
The cast of "Good Sam" also features Skye P. Marshall of "Chilling Adventures of Sabrina" as Dr. Lex Trulie, Michael Stahl-David from "Narcos" and "The Deuce" as doctor-in-training Caleb, as well as Edwin Hodge ("Mayans M.C.") as Malcolm A. Kingsley, Omar Maskati ("Better Call Saul") as Isan, and more including Davi Santos, Marium Carvell, Natalia Gracious, Yarine Pernia, Indy Saluja, and Carlos Albornoz.
Good Sam Director, Writer, and More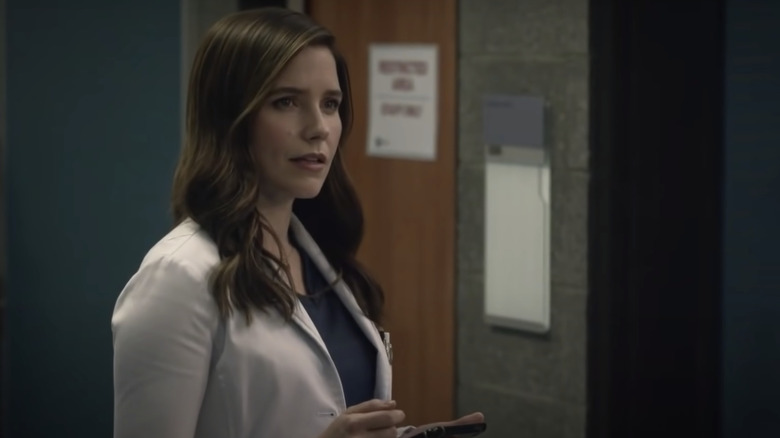 CBS
"Good Sam" comes from writer Katie Wech, known for her work on "The Republic of Sarah," "BH90210," "Jane the Virgin," "Rizzoli & Isles," and "Once Upon a Time in Wonderland." Wech will produce the series with Joanna Klein and Jennie Snyder Urman through her Sutton St. Productions and CBS Television Studios. According to IMDb, veteran directors Randy Zisk and Tamra Davis are both set to direct episodes. There's not much else known about the creative voices behind the series, as "Good Sam" seems to be Wech's baby. Let's hope this new one can add to her already impressive resume.
Good Sam Trailer and Synopsis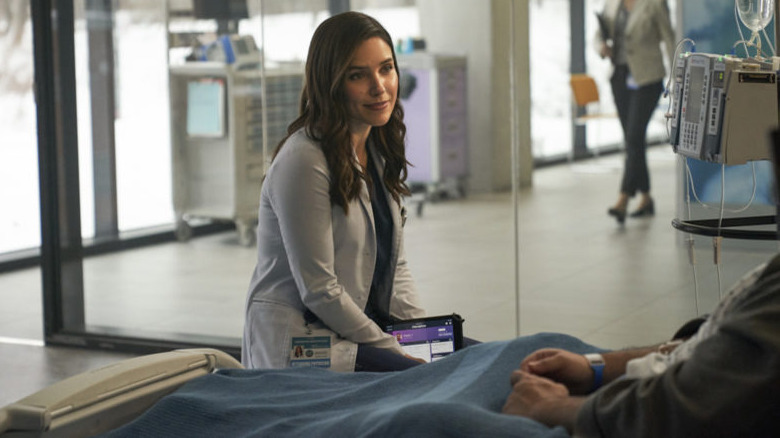 CBS
There's no official trailer for "Good Sam" yet, but here's the synopsis from CBS: 
"Good Sam" focuses on Dr. Samantha Griffith (Sophia Bush) as she learns the ropes as the new top surgeon at Lakeshore Sentinel Hospital, a role she's had ever since the legendary leader of the place — her father (Jason Isaacs) — fell into a coma. But complications have set in: Having recovered, the elder doc wants to resume his duties. Sam can only relent, right? The result is a clash of family wills between old guard and new methods in a life-and-death business.