Clips Round-Up: Western Legend Bruce Dern Has A Last Shoot Out & More [Exclusive]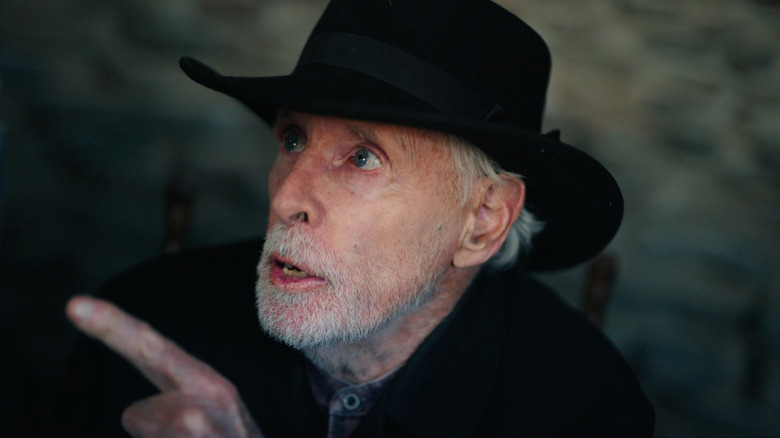 Lionsgate
(Welcome to SlashClips, a series where we bring you exclusive clips from hot new Digital, Blu-ray and theatrical releases you won't see anywhere else!)
In this edition:
Last Shoot Out
Red Pill 
Introducing Jodea
The Rumperbutts
Last Shoot Out
Living legend Bruce Dern has been in many Westerns over his long, distinguished career. He even got to kill John Wayne in 1972's "The Cowboys," but now he's hopping in the saddle with Cam Gigandet and Michael Welch for Lionsgate's "Last Shoot Out," which arrives in select theaters, on demand and digital on December 3, 2021.
Here is the official synopsis:
"Cam Gigandet ('Twilight' franchise) and Academy Award nominee Bruce Dern ('The Hateful Eight') light up this gritty, intense Western saga of love, betrayal, and revenge. After newlywed Jocelyn learns that her husband Jody (Michael Welch, 'Twilight' franchise) had her father shot down, she flees from the Callahan ranch in fear. She's rescued by gunman Billy Tyson, who safeguards her at a remote outpost as he staves off Jody's attempts to reclaim his bride. As the angry Callahans keep Billy, Jocelyn, and others captive at the outpost, an explosive showdown is inevitable."
The Rumperbutts
Here is a clip from writer/director Marc Brenner's hilarious new comedy "The Rumperbutts," featuring "Blue Bloods" star Vanessa Ray and Josh Brenner from "Silicon Valley." The film is now available on digital from Global Digital Releasing.
Here is the official synopsis:
"A married couple and indie band duo, who never reached the success that they had always hoped, decides to stop pursuing their dream when a financial opportunity arises for them to perform on a new children's program called 'The Rumperbutts.' In spite of all the money and newfound success, the two of them are miserable and have spilt up. However, on one magical evening, a mysterious stranger comes into their lives and gives them a second chance."
Introducing Jodea
The award-winning new comedy "Introducing Jodea" from director JD Cohen co-stars Kent Hatch and Ryan Pratton and is now available on demand from Gravitas Ventures.
Here is the official synopsis:
"He has one week to turn the world's worst actress into a star! Starring Chloe Traicos ('The Righteous Gemstones') and Jeff Coppage ('Ava'), the riotous rom-com explores how a struggling young actress's fortunes change when a world famous movie director drives into the back of her car. Desperate, the actress uses the opportunity to beg the star for a role in his latest movie."