Stay In The Home Alone House With Your Family This Holiday Season, Courtesy Of Airbnb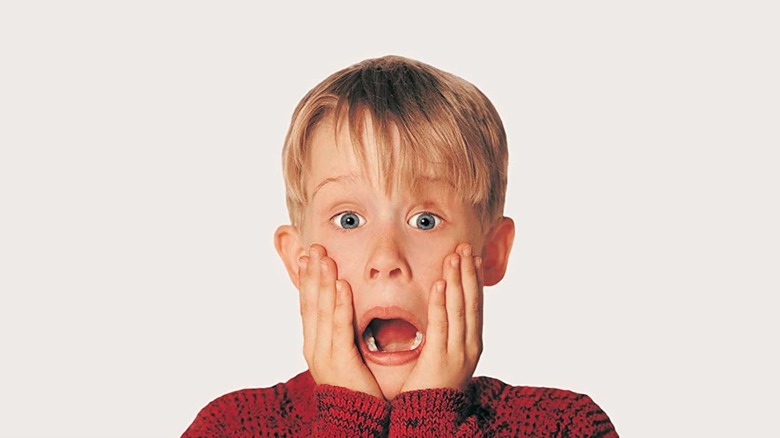 20th Century Fox
Whether we want to admit it or not, any one of us who grew up watching "Home Alone" would kill to get to spend a cold Christmas night at Kevin's massive family home. Well, now you can!
Located north of downtown Chicago, this Winnetka home was the actual shooting location for the majority of that first "Home Alone" movie. It's not one of those places where the exterior was used and then everything you see inside was a set, so if you ever find yourself getting a peek inside, especially around Christmastime, you'll likely get overwhelmed with nostalgia.
Airbnb is offering one lucky fan, and up to three guests, a single night's stay at this house on December 12th (that's less than two weeks away), with a December 7th deadline to enter, which you can do via the Airbnb listing.
A Truly Buzz-Worthy Listing
In a fun twist, the Airbnb listing is being hosted by Buzz, the eldest McAllister brother who delights in bullying his younger siblings and bed-wetting cousins. 
This holiday season, we're playing by my little bro's rules, so feel free to eat junk food, watch rubbish on TV, borrow my dad's aftershave and choose your own adventure with a legendary battle plan as a guide. Just stay out of my room, okay? After you've worked up an appetite, you can feast on all the comfort food your hearts desire, including plenty of Chicago's finest pizza and a candlelit dinner of microwavable Kraft Macaroni & Cheese.
It seems this is part of a promotion for "Home Sweet Home Alone," but the listing makes it clear that this isn't a contest. You are vying for the ability to pay $25 for this one night and travel is all on you. That said, you do get freebies, like a free "Home Alone" Lego set. Food will also be provided and the house will be decorated in full Christmas spirit. Airbnb will also be donating $1,000 to Chicago's La Rabida Children's Hospital. 
Make the Most of It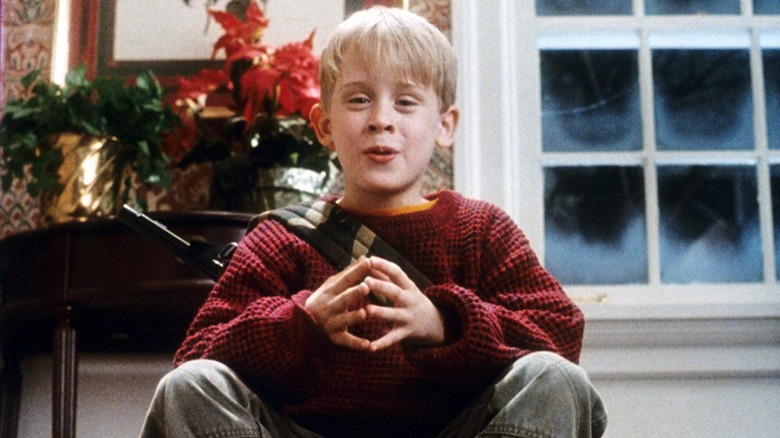 20th Century Fox
I'm only slightly jealous of whoever snags this listing, but I do demand whoever wins recreates some of the more absurd moments from the movie. Now, /Film's lawyers want me to specify that I don't mean ziplining to the backyard treehouse or braining your friends with paint cans, so don't do anything dangerous to you or this beautiful property. But get into the spirit of this thing. Maybe dress up. Befriend the old snow-shoveler across the street. Watch a black and white gangster movie. Dress up some mannequins and have a dance party. Enjoy yourself, is what I'm saying.
If you're going to go for it, and I sure hope one of you does, make sure to hit up the Airbnb listing on Tuesday, December 7, 2021 at 2pm Central and make your request. Good luck. We're all counting on you. Send pics.