The Card Counter Arrives On Blu-Ray This Month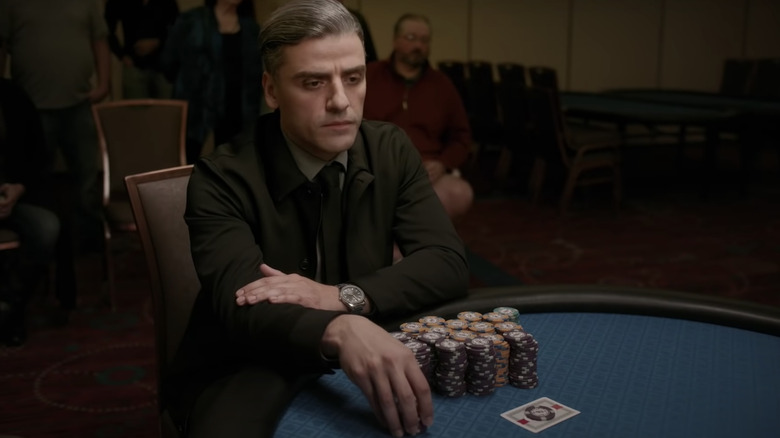 Focus Features
If you've been counting down the days until "The Card Counter" hits Blu-Ray, then try to keep a poker face and not show your elation while you mark your calendars for Tuesday, December 14, 2021. That's the day when writer-director Paul Schrader's crime drama comes to physical media — both Blu-Ray and DVD, for those of you still invested in DVD in the year of our Lord 2021.
You'll also be able to rent the movie at a normal price via digital outlets on that day. "The Card Counter" is currently available only for purchase on platforms like iTunes. It was previously available as a premium VOD rental, meaning you could rent it for $19.99 back in October (which I did; how 'bout you?)
The home media release of "The Card Counter" from Universal Pictures Home Entertainment will include "never-before-seen bonus content with cast and crew that take[s] you behind the scenes of the fascinating story." That includes a featurette entitled, "A High-Stakes World," where Schrader "discusses developing his signature characters and how the world of poker provided the perfect metaphor" for the main character's predicament. It "features additional interviews with the film's stars Oscar Isaac and Tiffany Haddish as well as poker consultant, Joe Stapleton."
Inside William Tell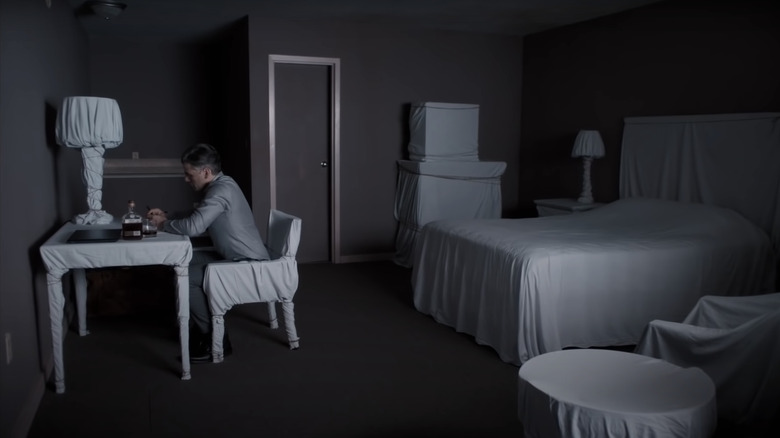 Focus Features
Schrader's filmography has endured some serious peaks and trough over the years, but "The Card Counter" marked a solid follow-up to his superb 2017 comeback, "First Reformed." It's also a nice break from franchise filmmaking for Isaac, something more in the mode of his work in "Inside Llewyn Davis."
In "The Card Counter," Isaac plays William Tell, an austere poker player with a background as a soldier stationed at the notorious Abu Ghraib prison camp in Iraq. His involvement in the torture and prisoner abuse there secured him his own stint in military prison, where he learned to count cards. Upon his release, he travels the casinos of America, always keeping up the same rituals, like wrapping his hotel room in bed sheets when he's away from the noise. Like Travis Bickle in "Taxi Driver," Schrader's first solo script, Tell is a loner, working through trauma the only way he knows how, but his wanderings soon bring him into contact with some new and old faces, played by Tiffany Haddish, Tye Sheridan, and Willem Dafoe.
Here's the official synopsis for "The Card Counter" via Universal:
Executive produced by Martin Scorsese, Paul Schrader's (Taxi Driver, Raging Bull) THE CARD COUNTER is told with Schrader's trademark cinematic intensity. An ex-military interrogator turned gambler is haunted by the ghosts of his past decisions. Redemption is the long game in this revenge thriller featuring riveting performances from stars Oscar Isaac, Tiffany Haddish, and Tye Sheridan.
"The Card Counter" comes to home media on December 14, 2021.