Riz Ahmed And Lulu Wang Team Up For Comedy Series The Son Of Good Fortune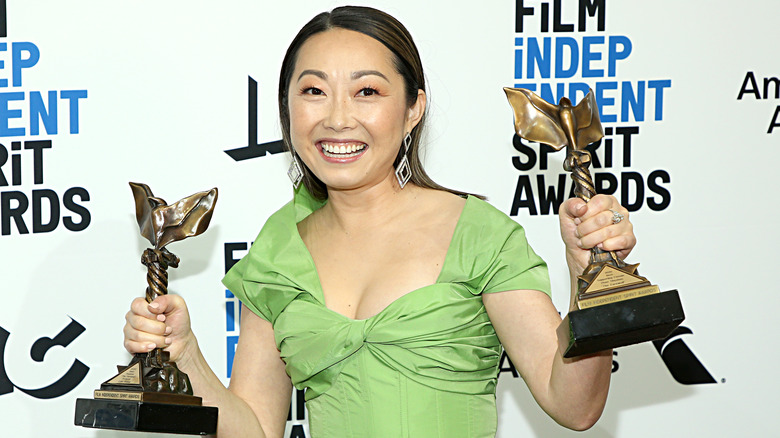 Phillip Faraone/Getty Images
Today, Variety exclusively reported that Riz Ahmed's Left Handed Films and Lulu Wang's Local Time are teaming up to develop a new comedy series entitled "The Son of Good Fortune." Based on award-winning author Lysley Tenorio's novel of the same name, the series is "about an undocumented Filipino teenager in the Bay area navigating a tumultuous relationship with his former B-movie action star mother, falling in love for the first time, and working out how to pay back a massive debt before his whole life crumbles." Tenorio's 2021 book is a finalist for the Joyce Carol Oates Prize and winner of the New American Voices Award. "The Son of Good Fortune" is on several recommended reading lists, including USA Today, Goodreads, The Chicago Tribune, and Lit Hub.
Filipino and Korean writer, director, and actor Andrew Lopez is on board to adapt the novel for the small screen. Lopez's resume includes acting in the 2018 sex-positive film "Blockers" as well as writing for shows such as "How to Be Broke" and "This Functional Family." He will be executive producing alongside Ahmed and Allie Moore of Left Handed, as well as Wang and Dani Melia from Local Time. 
Wang is currently working on an Amazon series entitled "Expats," which is based on the novel "The Expatriates" by Janice Y.L. Lee. The fact that Lulu Wang is serving as the show's writer, director, executive producer, and showrunner speaks to her diverse skillset and makes her even more of a perfect choice for "The Son of Good Fortune." However, most may know her best from her work writing and directing the hit comedy-drama "The Farewell." To top it all off, Tenorio is slated to be a consulting producer on the series and will be able to provide insight straight from the source material, as well as from Filipino culture. 
Dream Team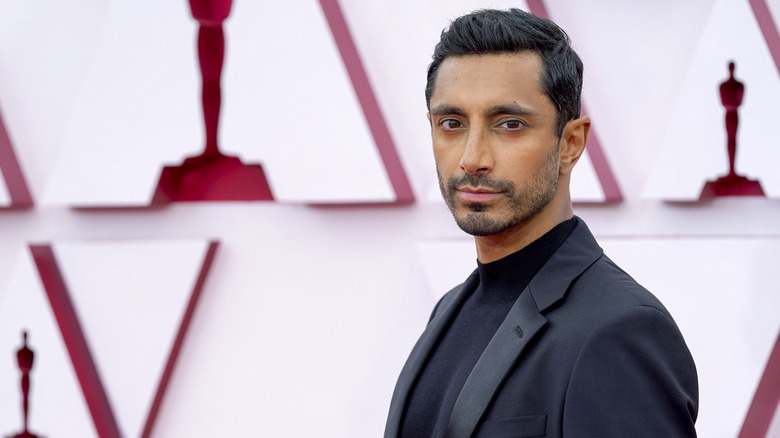 Pool/Getty Images
I've been following Riz Ahmed's career ever since I saw him in "Nightcrawler" and he continually perfects his craft with each new project that he takes on. "Sound of Metal" was one of my favorite films in 2019 and his performance alone could have carried that whole film, but there was also the impressive supporting cast and impeccable sound design as well. He received well-deserved Oscar, BAFTA, and Golden Globe nominations for best actor on that film and it's one that audiences can return to many times over and yet gain a new insight. With Ahmed's eye and talent, I don't doubt that "The Son of Good Fortune" will be emotionally nuanced and culturally sound. 
Lulu Wang on board is also really exciting! How this woman can do all the things that she does is beyond me. "The Farewell" pretty much wrecked me emotionally and despite the film's comical notes, there is still a really heavy undertone of thematic elements surrounding family dynamics, cultural identity, and independence. All of these themes seem to be relevant to this upcoming series, which makes Wang's involvement even more vital. The fact that Andrew Lopez is on board is also a relief because it's great to have such a diverse team behind the series, but Lopez's Filipino roots will bring a refreshing layer to its authenticity. 
"The Son of Good Fortune" will debut on Amazon but there is no word yet on when production will start or the expected release date.