The Morning Watch: No Time To Die Honest Trailer, It's Always Sunny In Philadelphia Bloopers & More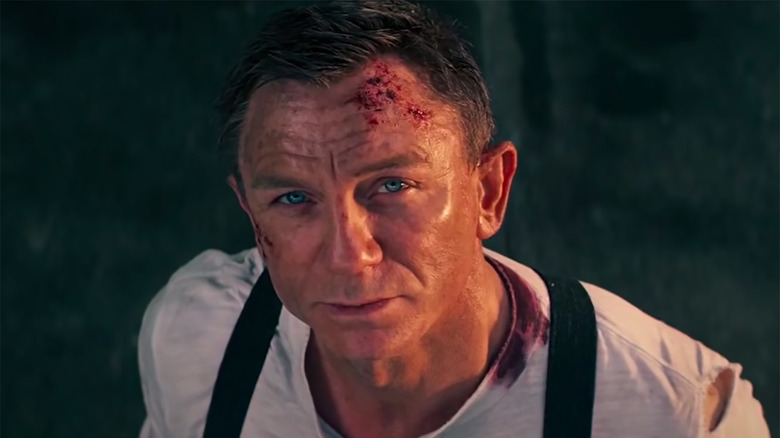 MGM
(The Morning Watch is a recurring feature that highlights a handful of noteworthy videos from around the web. They could be video essays, fan-made productions, featurettes, short films, hilarious sketches, or just anything that has to do with our favorite movies and TV shows.)
In this edition, with "No Time to Die" available to rent and buy on digital, Honest Trailers fires shots at Daniel Craig's final mission as 007. Next, watch some throwback bloopers from the fourth season of "It's Always Sunny in Philadelphia." And finally, watch as an expert chef creates a delectable dish of ratatouille, inspired by Pixar's tasty culinary adventure "Ratatouille."
No Time to Die Honest Trailer
First up, now that Daniel Craig has given a long goodbye to James Bond in "No Time to Die," it's time for Screen Junkies to send off 007 in an explosive fashion with an Honest Trailer. Actually, I guess "No Time to Die" did that too, even though it was preceded by roughly 2.5 hours of by-the-numbers Bond with a surprising amount of sadness. Seriously though, has James Bond ever been so desperate? It's a good thing that he found out about his estranged daughter, because I feel like Bond almost lost his damn mind.
It's Always Sunny in Philadelphia Season 4 Bloopers
Last night, "It's Always Sunny in Philadelphia" returned for season 15, so why don't we take a look back over a decade to the show's fourth season with a blooper reel from FX. Watch the younger Mac (Rob McElhenney), Charlie (Charlie Day), Dennis (Glenn Howerton), Dee (Kaitlin Olson) and Frank (Danny DeVito) crack up with line flubs and more. Remember, after all these years, none of them have learned a damn thing, and that's what makes them great.
Making the Best Ratatouille
Finally, Disney brought in a professional chef to recreate a delicious dish of "Ratatouille" that would make food critic Anton Ego cry like a baby. It looks like the tantalizing meal was pulled directly from the movie, right down to its presentation on the plate. Unfortunately, there's no recipe included with the video, but if you really want to make this for yourself, you won't have to look very far for some guidance.