But I'm A Cheerleader Musical Is Premiering In London In 2022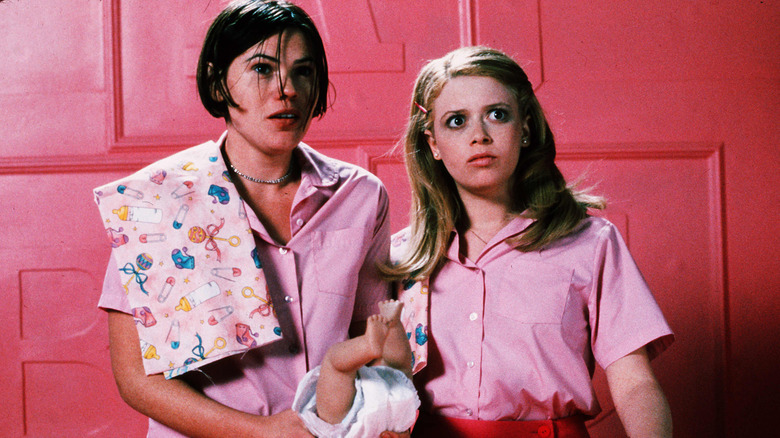 Lionsgate
Time to put away the pom-poms and put on our gender reveal party color-blocked clothing, because Jamie Babbit's iconic conversion therapy satire, "But I'm A Cheerleader," is now a musical. First presented as part of MTFestUK 2019, "But I'm A Cheerleader: The Musical" will be the first fully commissioned musical discovered at the festival to be presented on stage. The musical's book and lyrics come from Bill Augustin with music by Andrew Abrams. The production is being directed by Tania Azevedo who previously assistant directed "Heathers: The Musical."
Paul Taylor-Mills, the artistic director of The Turbine Theatre, said in a statement:
"The musical explores themes around conversion therapy and coming out and the complications some teenagers face trying to be their authentic selves. Conversion therapy is still legal in the UK and most of America and is very much still in play. This important work feels absolutely in line with the type of stories that we want to tell at The Turbine and I couldn't be prouder that we are able to present this as our first musical of 2022. I'm delighted to welcome Tania Azevedo and [choreographer] Alexzandra Sarmiento to the project to bring this important story to life."
The show is the most recent in a slew of teen movies turned musical theatre productions, following in the wake of musical interpretations of films like "Carrie," "Legally Blonde," "Bring it On," "Heathers," "Mean Girls," "Freaky Friday," and jukebox musicals like "Cruel Intentions" and "Clueless."
Solidifying the Importance of a Cult Classic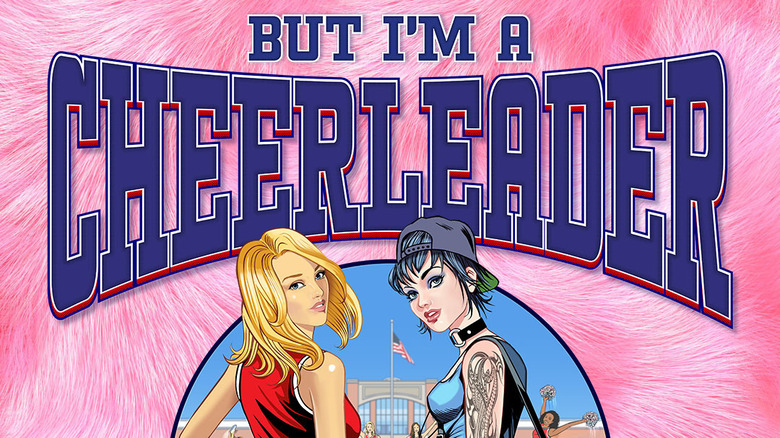 The Turbine Theatre
"But I'm A Cheerleader" tells the story of All-American Megan (Natasha Lyonne) who is sent away to True Directions, a conversion therapy camp, by her parents who suspect that she's a lesbian. Under the strict gender role-enforcing rule of Mary Brown (Cathy Moriarty) and ex-gay Mike (RuPaul), Megan meets other queer kids for the first time and finds herself falling in love with Graham (Clea DuVall), an edgy lesbian who has no intention of being "set straight." The musical plans on following a similar storyline as the film, embracing the quirkiness and queerness of coming-of-age and finally accepting the truth of our sexual awakenings.
18th Feb – 16th April

Megan, an all-American high school cheerleader with the perfect life. That is until she finds out her friends and family suspect her of being a lesbian and send her to 'True Directions' a rehabilitation camp to set her straight.

🎫 -https://t.co/EDhWfUgNy5 pic.twitter.com/DhMVXqAqJj

— The Turbine Theatre (@TurbineTheatre) November 29, 2021
The original film was a biting satire poking fun at the heterosexism of everyday society but was also groundbreaking queer representation for a generation. At the end of the summer, Elliot Page went on record to say that "But I'm A Cheerleader" changed his life. In the 20+ years since the film's release, there has yet to be anything quite like Babbit's film. It made indie darlings of stars Lyonne and DuVall and is still continually cited as one of the most important works of queer cinema.
"But I'm A Cheerleader: The Musical" will run at The Turbine Theatre from February 18, 2022, to April 16, 2022. No word yet on whether or not the musical will ever play stateside, but considering the popularity of the film, it's only a matter of time.