Amazon Studios Is Nearing A Deal To Make A Mass Effect TV Series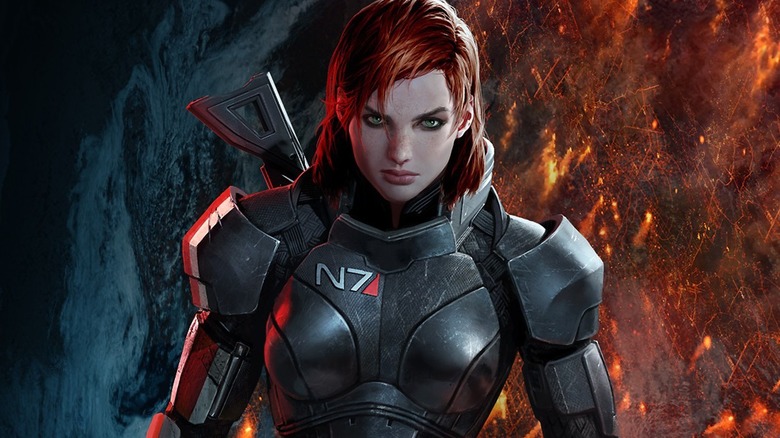 EA
It seems Amazon has its sights set on yet another massive series adaptation, this time drawn from the world of video games. The company is said to be nearing a deal for a "Mass Effect" series based on the widely popular and acclaimed BioWare/EA Games series of the same name. Should this come to pass, it would be yet another possible franchise for Amazon Prime Video — and a likely expensive one at that.
The news comes via Deadline in a report on Amazon's "Wheel of Time," which has apparently performed quite well in the early going. Also included in the report is a rather intriguing nugget that states, "One of the company's newest hopefuls in the arena is Mass Effect. Amazon Studios is nearing a deal to develop a series based on the best-selling sci-fi video game franchise." Amazon Studios head Jennifer Salke, while not commenting on this property specifically, said the following:
"You will see us continuing to invest in fantasy genre of all kinds, we have a genre-focused team on the ground in Studios who work tirelessly with our creative partners on those slates, and you can look forward to more."
I am, admittedly, no expert on this series in particular. However, here's the official synopsis for the first "Mass Effect" game:
In the year 2148, explorers on Mars discovered the remains of an ancient spacefaring civilization. In the decades that followed, these mysterious artifacts revealed startling new technologies, enabling travel to the furthest stars. The basis for this incredible technology was a force that controlled the very fabric of space and time. They called it the greatest discovery in human history. The civilizations of the galaxy call it... MASS EFFECT.
Video Games Could Be Franchise Goldmines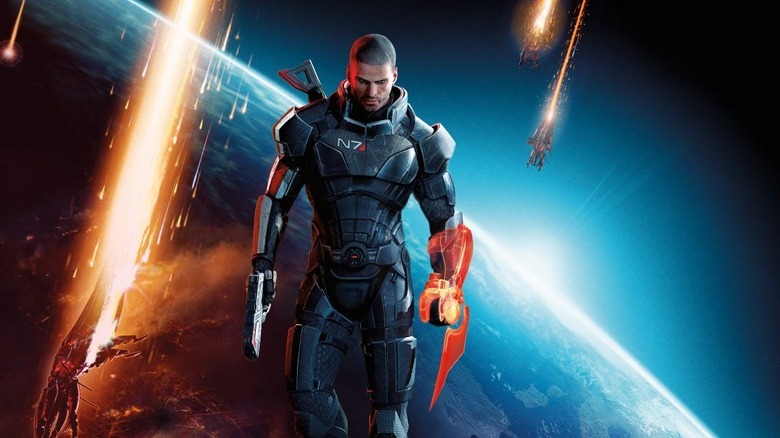 EA
The streaming wars and the habits of consumers have forced studios to go all-in on trying to find the next big franchise. Unfortunately, the "Star Wars" and "Harry Potter" sure bets of the world are locked up nice and tight at other studios. Everyone else has to look elsewhere. While many video game movies have been varying degrees of terrible, video games themselves represent worlds full of rich storytelling with a massive built-in audiences. Executed correctly, like Netflix's "Castlevania," video game adaptations could be the next gold rush in entertainment.
As such, Amazon going after "Mass Effect" makes a great deal of sense. There are several games in the series, which has been met with a great deal of acclaim up to this point. A movie was, at one point or another, in development, but never quite came together. Interestingly enough, a report from That Hashtag Show earlier this year indicated that Netflix was in discussions for an animated series based on the games. Did that fall through? Or did Amazon swoop in instead? In any event, this will be something worth paying attention to in the coming weeks/months.
We'll be sure to keep you posted as any further developments on Amazon's possible "Mass Effect" series come our way.