The 'Mass Effect' Movie Moves Forward With New Screenwriter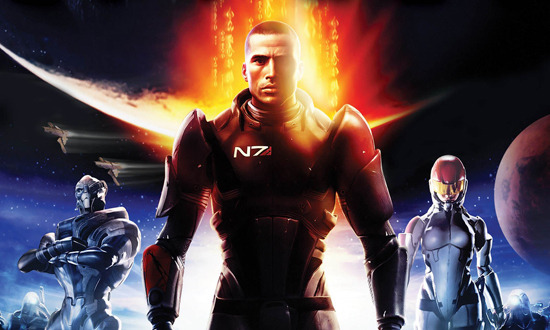 Here's some great news for the legions and legions of Mass Effect fans out there. Screenwriter Morgan Davis Foehl has been hired to take a new pass at a script for the popular video game turned big budget film. His hiring marks the first significant movement on the project since 2010 when Legendary Pictures purchased the rights to the franchise, which centers on a 22nd century military commander who leads a human army against a race of alien robots who selectively wipe out a galaxy every 50,000 years.
Davis-Foehl has yet to have a script produced, but he had one on the 2009 Black List, and he wrote Alien Sleeper Cell and worked on Rescue Me as well as some Happy Madison films. He's a massive Mass Effect fan and producers liked his take after, obviously, deciding not to move forward with the original script written by Mark Protosevich. Read more after the jump.
Variety broke the news of the deal and say that "producers sparked to Foehl's take on the project, given that he is a Mass Effect fan, but also has penned action pics with a strong espionage bent, something that factors into the overall plot of the Mass Effect games."Mass Effect is a project that's been in development since 2008 when Avi Arad – long time Marvel producer – purchased the rights. He's also behind other video game adaptations like Uncharted, Twisted Metal and Metal Gear Solid. Legendary came into the picture in 2010, bringing some serious geek cred. After all, they're the production company behind The Dark Knight, Watchmen and the upcoming Man of Steel and Pacific Rim.
The third game of the trilogy, Mass Effect III, has been a huge hit this year and likely got all parties involved once again excited about this potentially massive sci-fi action franchise.
Any Mass Effect fans out there? Are you excited for this film?