Clifford The Big Red Dog To Get A Bigger, Redder Sequel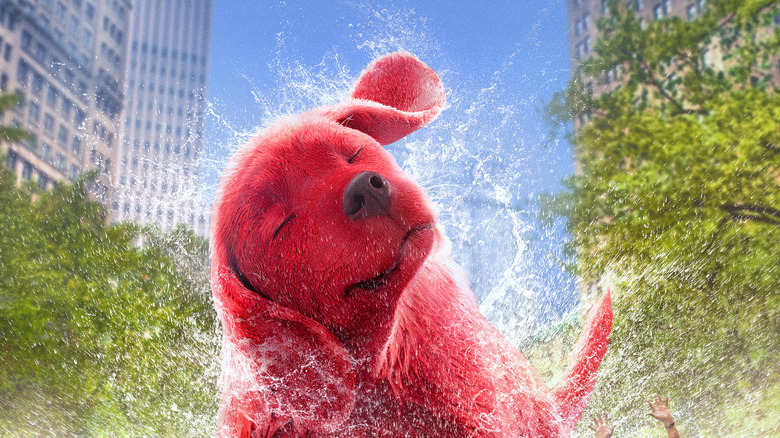 Paramount Pictures Press Site
Fans of "Clifford the Big Red Dog" are about to get an early holiday gift. According to Variety, Paramount Pictures has ordered a sequel. The film was released early this month and currently has a box office gross of almost $34 million. It's also streaming on Paramount+, though we don't have numbers for that. Right now, with many kids on a modified schedule between virtual school and in-person classes, and with the holidays coming up, it's probably not a stretch to say that, whatever the numbers are, they're likely to go up. The film is, according to the streaming service, its "most-watched original film to date."
"Clifford the Big Red Dog" is based on the beloved children's book series by Norman Bridwell about a magical dog who grows to an unusual size. There are currently 80 books in the series, so it's not exactly going to be difficult to find something to base a new story about Clifford on.
Kids Sure Do Love Puppies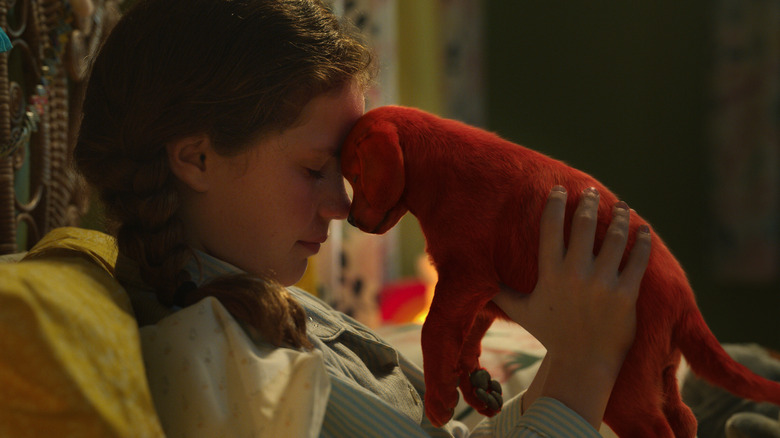 Paramount Pictures Press Site
It's a pretty good bet that a "Clifford" sequel will do well. Not only has the book series been beloved since the first volume was released in 1963, but it's spawned movies, television series, and video games over the decades. It's really hard to resist a giant and adorable red doggo who is clearly a very good (if spatially challenged) boy. There was "Clifford's Sing-Along Adventure" in 1986, a series on VHS called "Clifford's Fun with..." (don't worry ... here's a link to what VHS tapes were, kids), a series in 2000 with 65 episodes, and many educational video games.
Not only that, but here's a seasonally appropriate fun fact for you: Clifford is "one of the longest-running gallons in the Macy's Thanksgiving Day Parade." It's life-sized, meaning it's the same size as the character is supposed to be. Clifford even visited the White House for the Easter Egg Roll. Let's just hope the sequel doesn't have him go to Washington as he does in the 2005 book.
"Clifford the Big Red Dog" stars Jack Whitehall, Darby Camp, Tony Hale, Sienna Guillory, David Alan Grier, Russell Wong, and John Cleese. The film is currently playing in theaters and streaming on Paramount+.