The Beatles: Get Back Clip: The Fab Four Rock Out On The Roof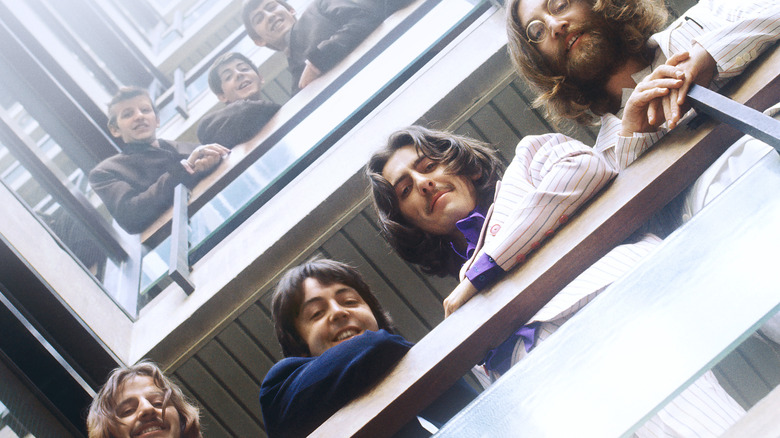 Disney Press Site
We're days away from both Thanksgiving food comas and the premiere of "The Beatles: Get Back" on Disney+. The original docuseries from the "Lord of the Rings" trilogy director Peter Jackson is a three-part event that begins on Thursday. It's the perfect excuse to remove yourself from family battles over politics and who's getting turkey skin. Today we have a brand new clip of the famous rooftop performance of the titular song, and it's stunning.
Jackson, who's won three Oscars so far, has restored footage from the band's preparation for their first live concert in over two years. As you can see in the clip below, the clarity of the video gives us a better look at what was the last live performance of The Beatles on that rooftop on London's Savile Row. It's stunning and sad and absolutely beautiful to watch. Trust me, you've never had a better reason to tell your family to just shut up and just watch TV.
The Clearest View of the End of The Beatles
Even for those of us who weren't born when this was all taking place, getting a new perspective on the end of a musical era is deeply affecting. You can see it in this clip. With the restoration and a look crisper than the crunchy stuff on the top of a green bean casserole, you get a deeper glimpse at the faces of the band. You can see Paul McCartney's face shift from sadness to moments of joy in his performance. You'll marvel at George Harrison's green pants. Look, they're very bright and I'm here for it.
The biggest takeaway from the clip though, is how visually stunning this is. It's got my curiosity in overdrive in terms of what secrets will be revealed when the series premieres.  The film is "...made entirely from never-before-seen, restored footage," which means that fans of The Beatles (so, almost everyone) are going to get a different view of one of the most famous parts of their legacy; the end.
You Can Be My Yoko Ono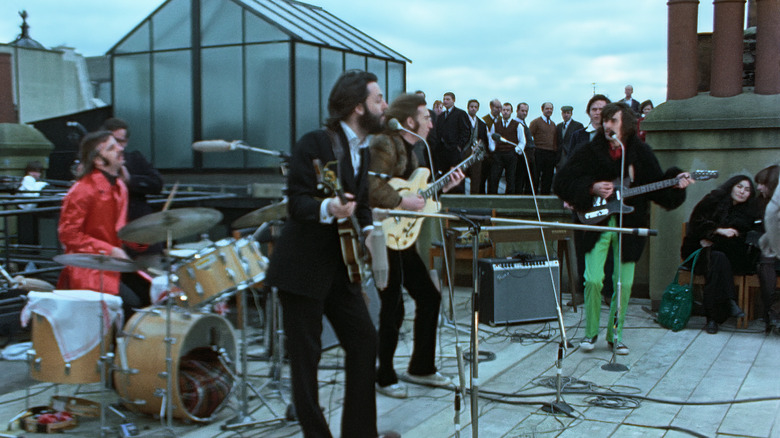 Disney Press Site
There has been a dark narrative about the breakup of The Beatles since it happened, something we watched in the 1970 film "Let It Be" from Michael Lindsay Hogg. During the press conference for "The Beatles: Get Back," Jackson explained that it wasn't quite as contentious as we've all been led to believe. In fact, he said that Yoko Ono wasn't as distracting a presence as legend says she was.
"She doesn't interfere [in the studio]. She knits, she writes, she does some art, she's there with John. She never, ever interferes. She's very respectful of them. It is what it is and it's just human beings."
We'll leave that up to you to decide, of course. Sometimes it's hard to leave behind a belief we've held forever, particularly when it comes to a legendary music group. Jackson is the only person who's been given permission to watch the more than 150 hours of footage from this songwriting marathon that led to the rooftop event, so it's likely a safe bet that we're getting a more truthful look here. Your mileage may vary.
"The Beatles: Get Back" will premiere on Disney+ over three nights on November 25, 26, and 27.