MacGruber TV Series: Release Date, Cast, And More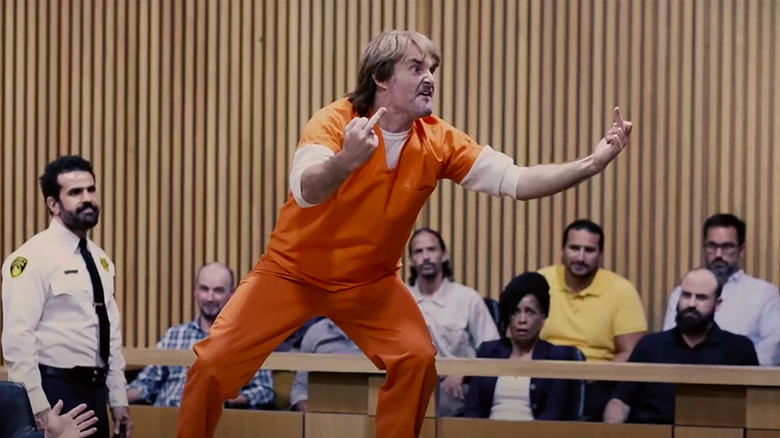 Peacock
(Welcome to ...And More, our no-frills, zero B.S. guide to when and where you can watch upcoming movies and shows, and everything else you could possibly stand to know.)
MacGruber! Making life saving inventions out of household materials! MacGruber! Started as a "Saturday Night Live" sketch and became a box office bomb of a movie! MacGruber! And now he's back with a Peacock series! MacGruber!
MacGruber TV Series Release Date and Where to Watch It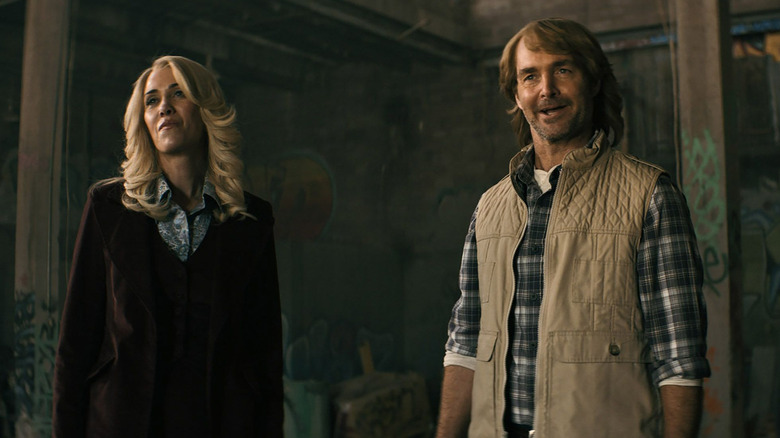 Peacock
The "MacGruber" TV series will be coming exclusively to Peacock starting on December 16, 2021. There are eight episodes running around 30 minutes each, giving us four glorious hours with one of the most unstable action heroes of our generation. That should give MacGruber plenty of time to save the day, take an upper decker, and do whatever the hell he wants.
What is MacGruber?
"MacGruber" started off as a recurring "Saturday Night Live" sketch featuring Will Forte parodying the resourceful television hero "MacGyver." Each sketch featured MacGruber trapped somewhere with his sidekick, traditionally played by Kristen Wiig, and the host of the week as a ticking time bomb gave them only seconds to live. Conversational tangents often kept MacGruber from focusing on the matter at hand, resulting in the bomb always going off. What made the sketch great was MacGruber's eccentricities and instability as a character slowly unfurled with each new sketch. 
Somehow, "SNL" writers John Solomon and Jorma Taccone, along with Will Forte, convinced Universal Pictures to turn "MacGruber" into a feature film. Unfortunately, general audiences didn't care, and the movie was a complete failure at the box office, earning a paltry $9.3 million worldwide on a budget of $10 million. But the film became a cult favorite, and it has since risen in prominence as audiences have discovered how hilarious and absurd the movie really is. In the decade since the film's release, many have been clamoring for a sequel. Universal wasn't interested in taking another chance on a "MacGruber" movie, but their parent company's new streaming service Peacock saw an opportunity to continue his story on TV.
So "MacGruber" is getting a streaming series sequel that will pick up 10 years after the events of the original movie and get Will Forte back into action. Christopher Nolan is a huge "MacGruber" fan, so if you haven't been paying attention, now might be the time to start.
MacGruber Cast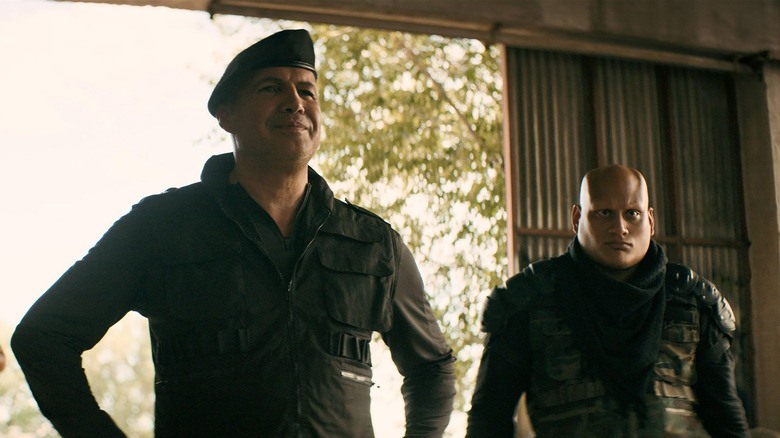 Peacock
Will Forte returns as the one and only MacGruber. Kristen Wiig is also back as his sidekick Vicki St. Elmo, though it remains to be seen if the two are still married after all these years. Ryan Phillippe is reprising his role from the "MacGruber" movie as once-reluctant teammate Dixon Piper. 
New cast members include Sam Elliott as MacGruber's father Perry, Laurence Fishburne taking the military superior role of General Barrett Fasoose, and "Titanic" sleazebag Billy Zane as MacGruber's new nemesis, Brigadier Commander Enos Queeth. The series also stars Joseph Lee Anderson as Major Harold Kernst and Timothy V. Murphy as Constantine Bach. Hopefully some familiar "SNL" faces and other guest stars will be making appearances too.
MacGruber Showrunner, Writer, and More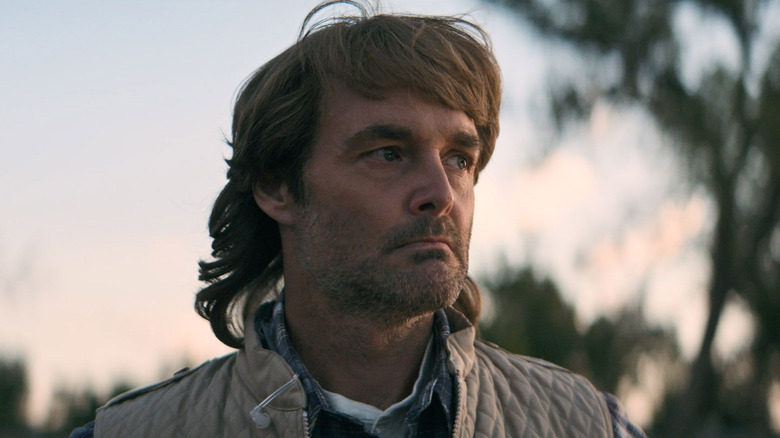 Peacock
"MacGruber" star Will Forte is also acting as executive producer, writer, and co-showrunner of the series alongside the "SNL" sketch's original creators, John Solomon and Jorma Taccone. After directing the "MacGruber" movie, Jorma Taccone will be back behind the camera for the TV series too.
MacGruber Trailer and Synopsis
Here's the official synopsis for the "MacGruber" TV series from Peacock:
After rotting in prison for over a decade, America's ultimate hero and uber patriot MacGruber is finally released. His mission: to take down a mysterious villain from his past—Brigadier Commander Enos Queeth. With the entire world in the crosshairs, MacGruber must reassemble his old team, Vicki St. Elmo and Dixon Piper, in order to defeat the forces of evil.