White Bird: A Wonder Story: Release Date, Cast, And More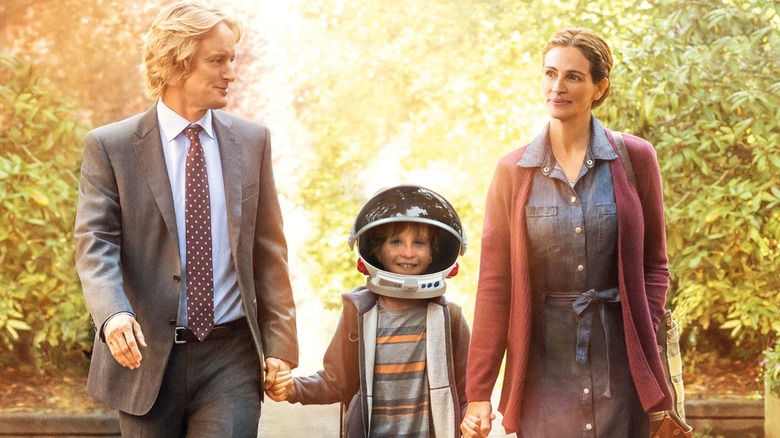 Lionsgate
(Welcome to ...And More, our no-frills, zero B.S. guide to when and where you can watch upcoming movies and shows, and everything else you could possibly stand to know.)
Before he directed the cringe-worthy film adaptation of the already misguided Broadway musical "Dear Evan Hansen," Stephen Chbosky was coming off his success helming 2017's "Wonder." The critically acclaimed drama adapted R. J. Palacio's similarly well-received 2012 novel about Auggie, a ten-year-old boy with facial differences stemming from Treacher Collins syndrome who attends school with other kids his age for the first time. "Wonder" was also the rare mid-budget film to hit it big at the box office recently, grossing $306.2 million against a $20 million price tag. With those kinds of numbers, it's a foregone conclusion that Lionsgate would want to continue "Wonder" in some way.
As luck (or something) would have it, Palacio has already penned some other works based in the "Wonder" universe for the studio to adapt. They include "Auggie and Me," a book composed of three stories that retell "Wonder" from the point of view of characters like Julian Albans, the boy who bullied Auggie at school. Julian also plays a key role in Palacio's 2019 graphic novel "White Bird: A Wonder Story," which acts as a thematic companion piece to "Wonder" and is now in the process of being reimagined for the big screen.
White Bird: A Wonder Story Release Date and Where You Can Watch It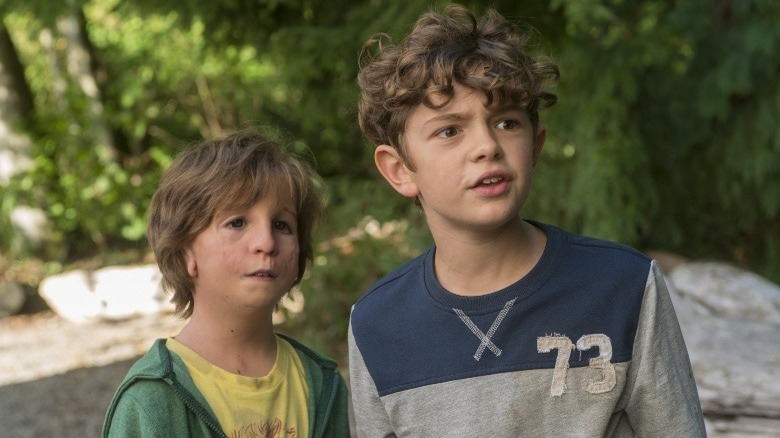 Lionsgate
"White Bird: A Wonder Story" began production in the Czech Republic in February 2021 and is slated to open in theaters on September 16, 2022. Seeing as it's not a full-blown "Wonder" sequel and features a mostly different cast, it will be interesting to see if being branded "A Wonder Story" helps or hurts "White Bird" in the long run. Worst case scenario, it will push away those who have yet to watch "Wonder" and presume they won't be able to keep up with its plot — despite it functioning as an almost completely standalone piece of storytelling.
Things didn't work so well for Lionsgate when it tried something similar with this year's "Spiral: From the Book of Saw." In that case, though, it's hard to say how much of that was due to people being tired of "Saw" sequels, the film's unflattering reviews, the limits of the Covid-era box office when it was still in the early stages of recovery, or some combo of all those factors is to blame for the horror thriller's weak commercial performance. As such, things could work out better for the studio when it comes to "White Bird," assuming theaters continue to rebound over the year to come (knock on wood).
What Is White Bird: A Wonder Story?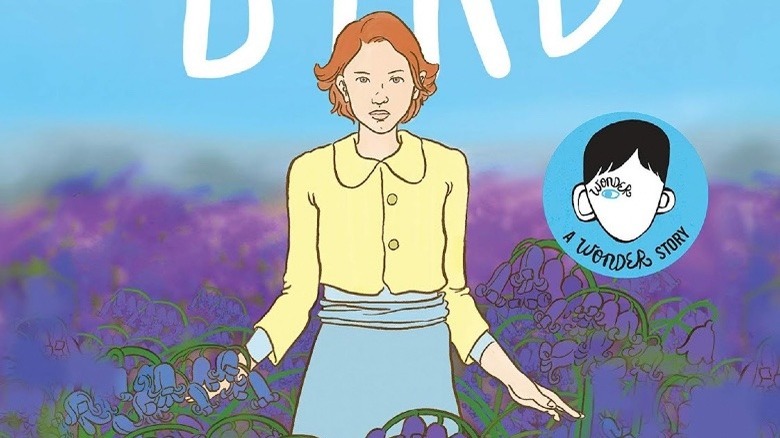 Knopf Books
Per its synopsis, "White Bird: A Wonder Story" picks up with Julian as he's "visited by his Grandmère from Paris and is transformed by her remarkable story of compassion and courage. As a girl in Nazi-occupied France, the young Grandmère goes into hiding with the help of a schoolmate, a young man who risks everything to give her the chance to survive. Together, they find beauty and love in the secret world of their own creation."
Stories about Jewish refugees hiding during WWII are far from uncommon, although many of the ones seen on the big screen over the last ten years have unfolded from the perspective of those hiding others (unwillingly so, in the case of "Jojo Rabbit") and not the real victims. It's also somewhat unusual for the characters in hiding to be the ones who learn valuable lessons about life and love. That further sets "White Bird" apart from similar recent(ish) book-turned-films like "The Book Thief," and suggests it may yet prove a worthwhile companion to "Wonder" as far as its themes about empathy and the value of doing the right thing (not the easy thing) go.
White Bird: A Wonder Story Cast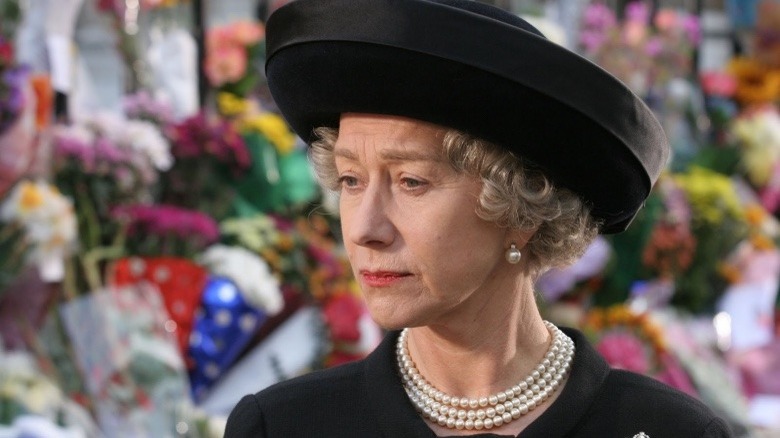 Pathé
Bryce Gheisar is reprising his "Wonder" role as Julian for "White Bird: A Wonder Story," with Dame Helen Mirren playing the older Grandmère, aka Sara, and Ariella Glaser ("Radioactive") portraying Sara as a girl. Orlando Schwerdt ("True Story of the Kelly Gang") co-stars as Julien, Sara's classmate and the boy who, with his parents, hides her from the Nazis, and Dana Scully herself, Gillian Anderson, rounds out the main cast as Julien's mother, Vivienne.
Period dramas of this ilk are Mirren's specialty by this point, with the Oscar-winner having portrayed everyone from Catherine the Great to Leo Tolstoy's wife, Countess Sofya Andreevna Tolstoy. Moreover, Mirren's involvement lends any project an immediate air of classiness, which bodes well for a movie dealing with sensitive subject matter like "White Bird." That said, Mirren alone isn't enough to save a fundamentally problematic story from itself (looking at you, "Collateral Beauty"), so it's still on the "White Bird" production team to deliver the goods.
White Bird: A Wonder Story Directors, Writers, and More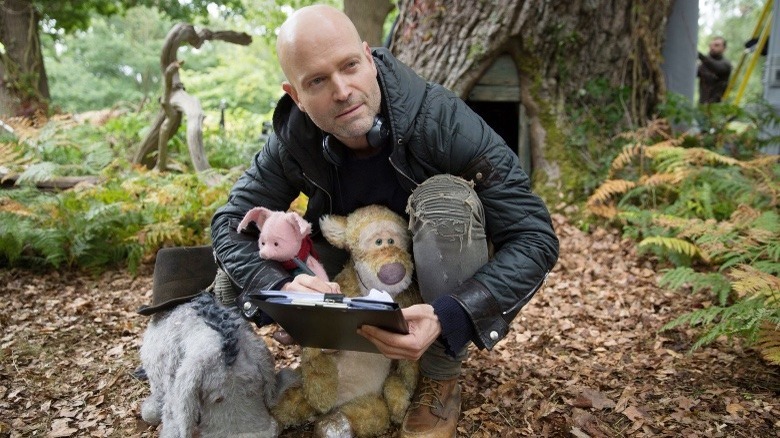 Disney
Marc Forster is directing "White Bird: A Wonder Story" from an adapted script written by Mark Bomback ("War for the Planet of the Apes," "The Art of Racing in the Rain"). Forster, in particular, has a history of helming awards-baiting dramas, some of which went on to win Oscars ("Monsters Ball," "Finding Neverland") while others struggled to gain traction with voters in the Academy ("The Kite Runner"), or fell flat right out the gate ("Machine Gun Preacher"). So, depending on how you look at it, having him call the shots on a WWII drama that's overtly sentimental and uplifting by design, like "White Bird," is either encouraging or a reason to approach the film with caution.
Joining Forster behind the camera on "White Bird" are "Wonder" producers David Hoberman and Todd Lieberman and the ever-prolific composer Thomas Newman ("1917"), as well as Forster's "Christopher Robin" cinematographer, Matthias Koenigswieser, and production designer Jennifer Williams. 
Again, everything about "White Bird" suggests it's aiming to be a classy family-oriented drama like "Wonder," but only time will tell if it actually follows in its predecessor's footsteps.