Netflix's League Of Legends TV Show Arcane Renewed For Season 2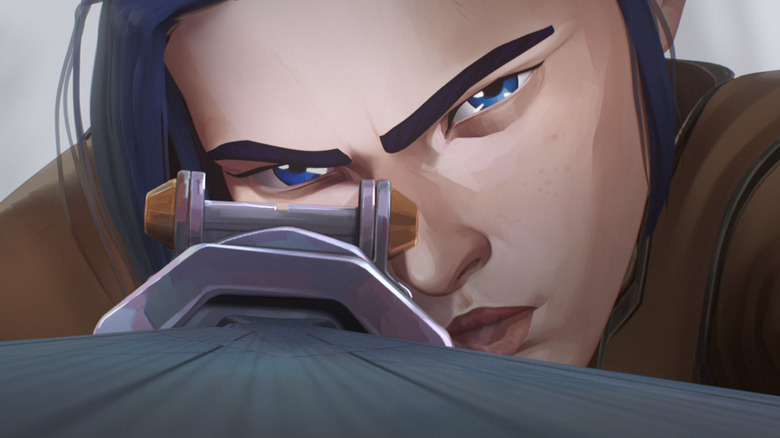 Netflix
In the wake of rave reviews, Netflix's new animated steampunk fantasy series "Arcane" has been renewed for season 2 just a couple of weeks after premiering on the streaming service. Based on and featuring characters from the online multiplayer game "League of Legends," the TV show follows the rising tension between two cities and the fractured relationship between sisters Vi (voiced by "Hawkeye" star Hailee Steinfeld) and Jinx (Ella Purnell).
Per Variety, Netflix and Riot Games have confirmed that "Arcane" season 2 is on the way, as announced at a fan event on Saturday. Christian Linke and Alex Yee, the co-creators of "Arcane," released this statement regarding the good news:
"We're beyond happy about the positive response to 'Arcane's' first season and are working hard with the creative wizards at Riot and [French animation studio] Fortiche to deliver our second installment."
Steinfeld and Purnell will both be reprising their roles for "Arcane" season 2, as will Katie Leung ("Harry Potter"), who voices Caitlyn Kiramman. Marc Merrill, Brandon Beck, Jane Chung and Thomas Vu will serve as executive producers for the second season, alongside Linke.
Everybody Loves Arcane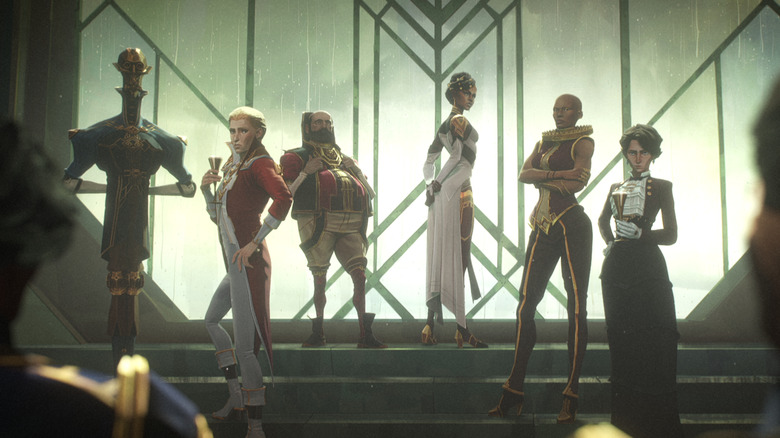 Netflix
On Netflix's own Top 10 site, "Arcane" is currently sitting at the #2 spot globally for original TV shows, just behind the new season of "Narcos: Mexico." On Rotten Tomatoes, the series has a rare 100% positive score from critics, and a 98% score from audiences. It's safe to say that the streamer has a bona fide hit on its hands — one that, crucially, appeals to audiences beyond the core "League of Legends" fandom without alienating existing fans. That's a difficult balancing act to pull off. "The Witcher," Netflix's TV adaptation of a book series that's best known as a video game franchise, walked along a similar tightrope. 
"Arcane" also marked an interesting experiment in episodic releasing for Netflix. The streaming service was largely responsible for the emergence of binge-watching as a phenomenon, and a staple of Netflix's release approach has been dropping entire seasons at once for people to watch at their own chosen pace. "Arcane" season 1, however, was released as three acts comprised of three episodes each, with a new batch of episodes released weekly over three weeks. 
A more traditional, episodic approach to releasing has allowed other streaming hits like Apple TV+'s "Ted Lasso" and Disney+'s "The Mandalorian" to generate buzz over a longer period of time compared to Netflix, whose hits tends burn very bright (see: "Tiger King," "Squid Game") but pretty quickly get dropped for the next big thing. Perhaps the batch-release approach of "Arcane" could become a happy middle ground between dragging a TV show out over months and dumping it all at once.
"Arcane" season 1 is now available in full on Netflix.