The Best Movies And Shows Coming To Amazon Prime In December 2021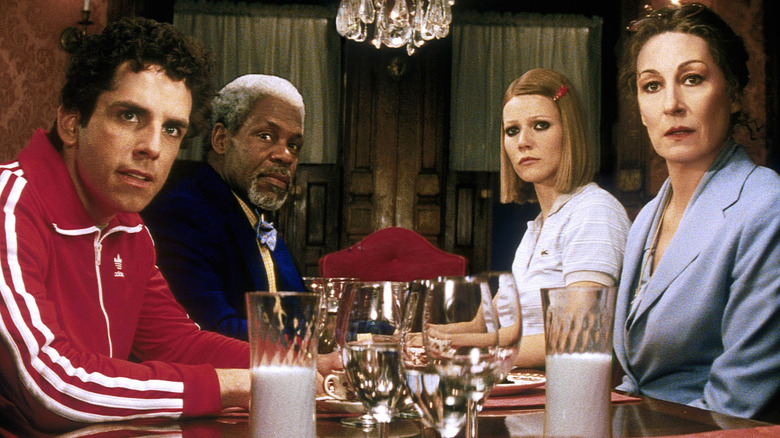 Touchstone Pictures
As we head into the supposed "most wonderful time of the year," all of the seasonal holiday classics you likely want to watch and have been available for free viewing all year have returned to their thrones behind paywalls until January. December is always a weird month for streaming services, and this year is no different. If you're more of a Scrooge and want to stay as far away from the festive fare as possible, or if you're looking to pace yourself and sprinkle in non-merry movies and TV shows, Amazon Prime has a huge selection coming in December. We've got the full list for your viewing pleasure, and a highlight of some of the very best offerings.
Jennifer's Body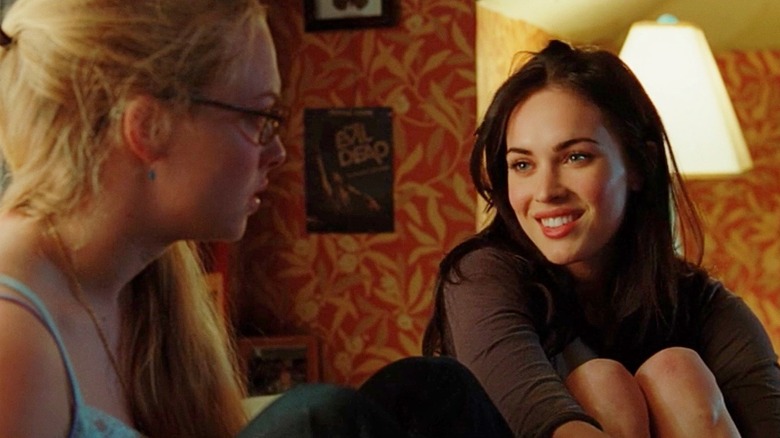 20th Century Fox
In the immortal words of Amanda Seyfried's Anita "Needy" Lesnicky, "Hell is a teenage girl." The horror film recipient of the same commodified anti-femme girl hate that exploited celebrities like Britney Spears, Paris Hilton, and Lindsay Lohan in the aughts, Karyn Kusama and Diablo Cody's teen girl horror masterpiece "Jennifer's Body" was ravaged by critics upon release in 2009, but is currently enjoying an overdue and justified resurgence in both popularity and cinematic importance. The mistake was marketing it to teen boys on the promise that Megan Fox was "hot" and would kiss a girl on screen, but the reality is that "Jennifer's Body" is a movie about friendship, the justified rage from existing in a world that treats women like objects, and yes, ripping boys apart. Don't be lime green jello; "Jennifer's Body" is the coolest, it always has been, and it's okay to admit you were wrong about it a decade ago. (Coming December 1)
The Royal Tenenbaums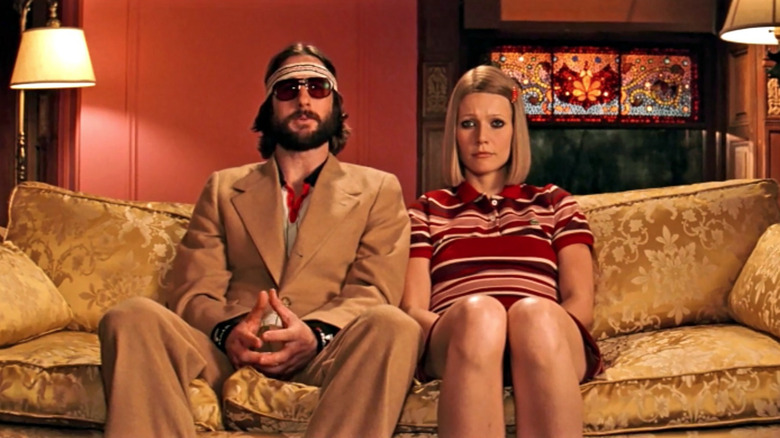 Touchstone Pictures
While "Bottle Rocket" and "Rushmore" predate this one, "The Royal Tenenbaums" is the movie that really put Wes Anderson on the map. The Tenenbaum family of Royal, Etheline, Chas, Margot, and Richie all experience a coming-of-age of sorts when the estranged family of geniuses unexpectedly reunite and are forced to deal with their generational and dysfunctional family turmoil. Gene Hackman delivers the performance of his life as patriarch Royal Tenenbaum, and the endlessly quotable film is also a perfect example of what would become Anderson's auteur style. There's a sincere sweetness wrapped in the cruel pain that comes along with these very broken people, making "The Royal Tenenbaums" one of Anderson's all-time greats. (Coming December 1)
The Hunt For Red October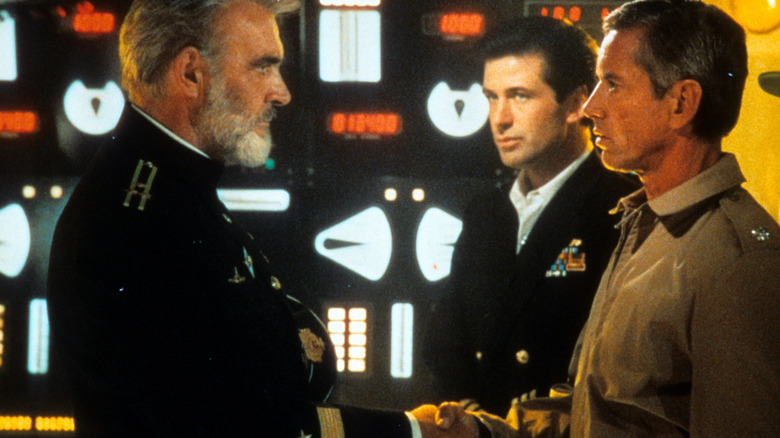 Paramount Pictures
Despite my not being a Dad from the 1990s, and despite being someone who's loudly and openly critical of all American institutions, I somehow developed a deep-seated love for the Tom Clancy films featuring the protagonist Jack Ryan. In the first installment of the "Ryanverse," Sean Connery plays Soviet submarine captain Marko Ramius, who abandons his mission to head to the United States by utilizing stealth technology that turns his submarine, the "Red October," almost invisible. CIA Agent Jack Ryan (Alec Baldwin) sets out to find the submarine and get to the bottom of Ramius' plan, fearing he'll attack the United States. The thrilling storytelling still holds up after all these years, and is a great introduction to a series that continues even today. (Coming December 1)
What's Love Got To Do With It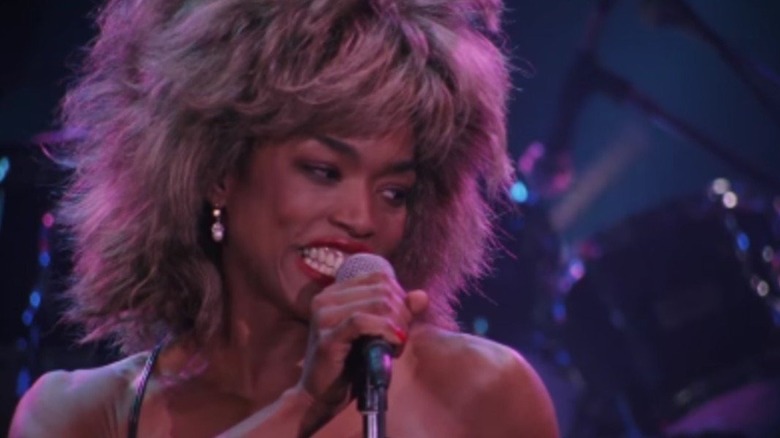 Touchstone Pictures
Adapted from Tina Turner's autobiography, "I, Tina" the film "What's Love Got To Do With It?" follows the life of Anna Mae Bullock from a rural upbringing, her transition to the copyrighted stage name of "Tina Turner," her rise to superstardom, and her abusive marriage to Ike Turner. Angela Bassett is riveting as the Queen of Rock 'n' Roll and I'm still bitter about her losing the best actress Oscar at the 66th Academy Awards. Laurence Fishburne absolutely crushes it as Ike Turner, making a compelling performance out of playing one of the industry's greatest menaces. Music biopics are hard to pull off, but "What's Love Got To Do With It?" is one of the greatest biopics ever made. (Coming December 1)
Dr. Seuss' The Cat In The Hat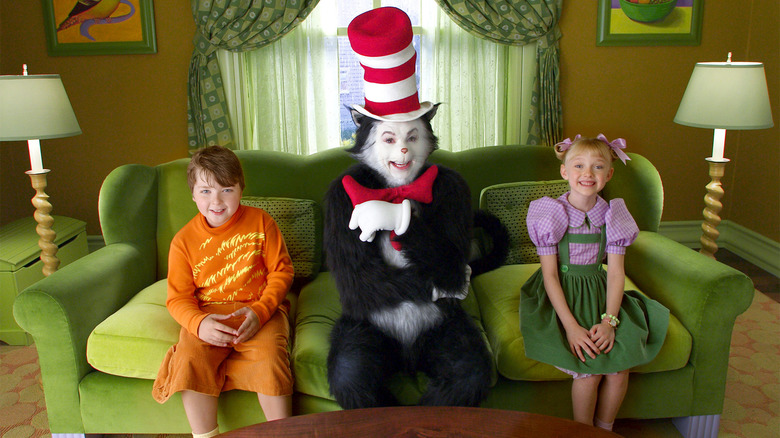 Universal Pictures
One of my favorite things about streamers is that there's always one kid-friendly movie that will dominate a streaming service's most popular film charts due to repeat viewings after kids fall in love with a movie and watch ad nauseam. "The Secret Life of Pets 2" has been fluctuating on Netflix's Top 10 for over a year, and a woman in Scotland once watched "The Bee Movie" 327 times because it was the only thing that calmed down her son. 
"Dr. Seuss' The Cat in The Hat" is a movie so bad that Dr. Seuss' widow declared that there will never be a live-action version of his stories ever again because of it. Honestly, there's nothing funnier to me than imagining families being forced to watch this godforsaken movie every time Little Jimmy throws a tantrum because it was available on streaming this month. If you're trying to pull a fun prank on someone in your life, get their kids to fall in love with this movie. (Coming December 1)
TV and Movies Coming to Amazon Prime Video in December 2021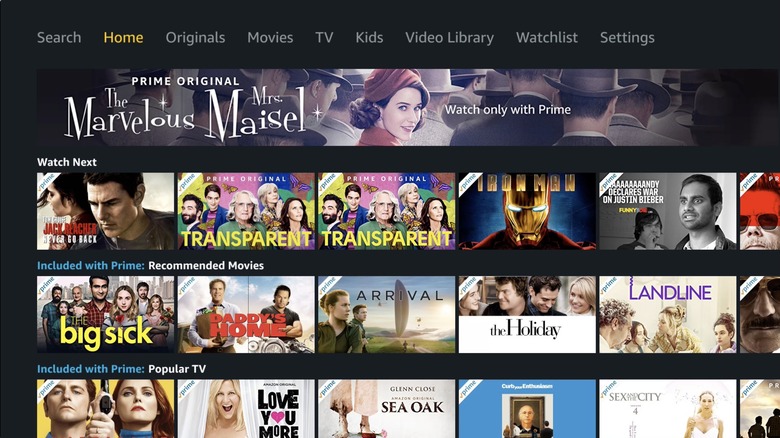 Amazon Prime Video
December 1
Movies
Abraham Lincoln: Vampire Hunter (2012)
Alex Cross (2013)
All Is Lost (2013)
Dr. Seuss' The Cat In The Hat (2003)
Edward Scissorhands (1990)
End Of Days (1999)
Guess Who (2005)
Halloween II (1981)
Halloween III: Season Of The Witch (1982)
Jennifer's Body (2009)
Little Women (1994)
Mistletoe Mixup (2021)
Mr. Popper's Penguins (2011)
Pineapple Express (2008)
Pineapple Express (Unrated) (2008)
Ronin (1998)
Sleepless In Seattle (1993)
Soul Surfer (2011)
Talladega Nights: The Ballad Of Ricky Bobby (2006)
The Hunt For Red October (1990)
The Proposal (2009)
The Royal Tenenbaums (2002)
The Thin Red Line (1998)
The Usual Suspects (1995)
The Waterboy (1998)
Tyler Perry's The Family That Preys (2008)
Under The Tuscan Sun (2003)
What's Love Got To Do With It (1993)
White As Snow (2021)
Series
A Discovery of Witches: Season 1 (AMC+)
A House Divided: Season 1 (ALLBLK)
Believe (2016) (UP Faith & Family)
Bonanza: Season 1 (Best Westerns Ever)
Brad Meltzer's Decoded: Season 1 (HISTORY Vault)
Christmas Everlasting (2020) (Hallmark Movies Now)
Hallmark Drama's Christmas Cookie Matchup: Season 1 (Hallmark Movies Now)
Hostages: Season 1 (Topic)
My Crazy Ex: Season 1 (A&E Crime Central)
Roadkill: Season 1 (MotorTrend)
Sanford: Seasons 1-2
Sanford And Son: Seasons 1-6
Signed, Sealed, Delivered for Christmas (2014) (Hallmark Movies Now)
The Gulf: Season 1 (Acorn TV)
The Jeffersons: Seasons 1-11
The Perfect Wedding Match (2021) (UP Faith & Family)
The Tom & Jerry Show: Season 1 (Boomerang)
When Calls the Heart: Home for Christmas: Season 7 (Hallmark Movies Now)
December 3
Movies
Joe Bell (2020)
We Are X (2016)
Series
Harlem – Amazon Original Series: Season 1
December 8
Series
FC Bayern – Behind the Legend – Amazon Original Series: Season 1
December 9
Series
The Ferragnez – Amazon Original Series: Season 1
December 10
Movies
Encounter – Amazon Original Movie (2021)
Series LOL: Last One Laughing Mexico – Amazon Original Series: Season 3
The Expanse – Amazon Original Series: Season 6
December 12
Movies
A Christmas Star (2021)
December 16
Movies
Theory Of Everything (2014)
December 17
Movies
Boxing Day (2021)
Christmas Is Cancelled (2021)
Series
With Love – Amazon Original Series: Season 1
December 19
Movies
Joy for Christmas (2021)
December 20
Movies
Who You Think I Am (2021)
December 21
Movies
Being The Ricardos – Amazon Original Movie (2021)
December 23
Specials
Yearly Departed – Amazon Original Special (2021)
December 31
Movies
Lady Of The Manor (2021)
Time Is Up (2021)