Cool Stuff: The 3rd Annual Bad Dads Art Exhibit Featuring The Work Of Wes Anderson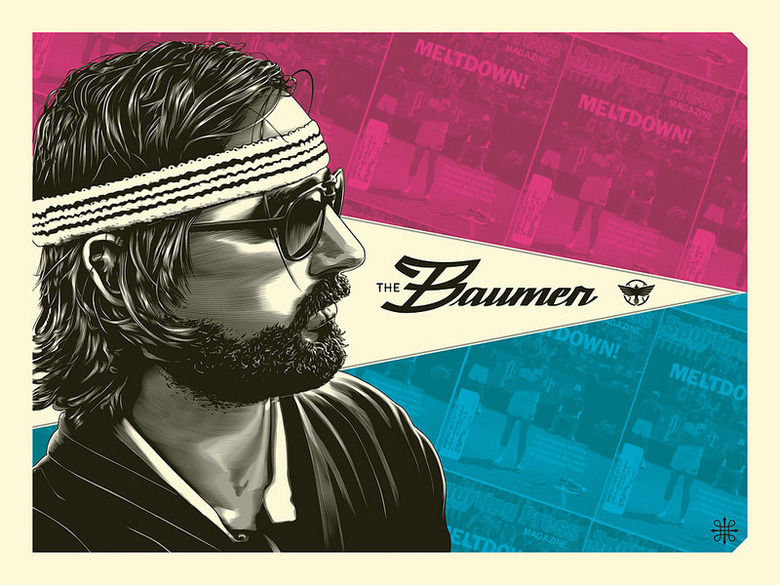 For the third straight year, the films of Wes Anderson have been framed. Spoke Art, San Francisco's pre-eminent pop art gallery, has just opened their third annual Bad Dads show featuring works of art inspired by the films of the fantastic filmmaker. It's a show Anderson himself is aware of and a fan of. In our interview earlier this year on the occasion of Moonrise Kingdom, he said the following about the show:
I have seen some [of the art] on the Internet and seeing somebody make artwork inspired by things in my movies is one of the most exciting things to me.
Moonrise Kingdom was exciting for lots of artists this year too as Anderson's latest film was one of the most popular subjects chosen. But that doesn't mean classics like Rushmore, The Royal Tenenbaums, The Life Aquatic with Steve Zissou and others weren't well-represented.
After the jump, check out just a small sampling of the art now available from the show, which is open through November 24.
A bunch of the pieces in the show were first on sale at New York Comic-Con, and you can check those out here. Below are 10 more of the hundreds of pieces in the show. Head here to see all the prints and here to see all the originals. Mouse over each for the artist's name.
All of the above pieces, and a whole lot more, are currently on sale here.
To see these in person, you can head to the Spoke Art Gallery, 816 Sutter St., San Francisco CA, through November 24. Click here for gallery hours and contact information.