Christoph Waltz To Star In Amazon Thriller The Consultant From WandaVision Director Matt Shakman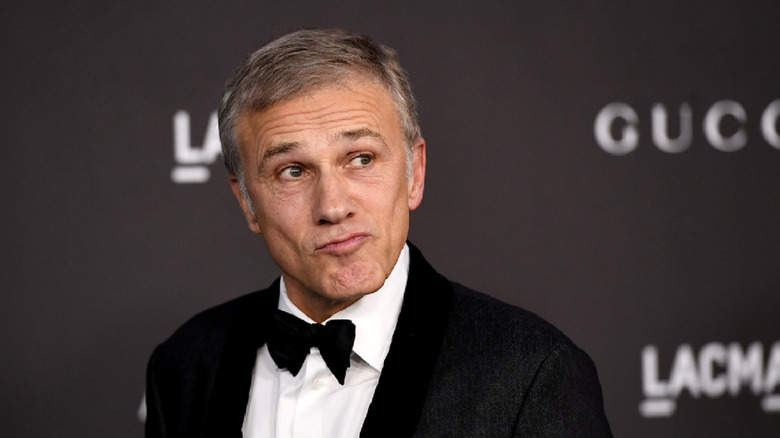 Frazer Harrison / Getty Images
He's been a Bond villain and an SS officer, he's worked with Guillermo del Toro and Wes Anderson this year alone, and now Oscar-nominated actor Christoph Waltz is kicking in the door at Amazon Prime. The "Inglorious Basterds" actor is set to lead in Tony Basgallop's dark comedy series "The Consultant," based on Bentley Little's 2015 novel of the same name. The show is backed by MGM and Amazon Studios and will run on the Prime streaming service. 
As Deadline describes it, the show is "a darkly comedic workplace thriller that explores a sinister relationship between boss and employee." Matt Shakman ("Wandavision") sits in the director's chair as well as nabbing an executive producer credit alongside Basgallop and Waltz, Steve Stark, and Andrew Mittman. Kai Dolbashian co-produces. Bagsgallop had this to say about the project:
"It's a huge honor to be working with the talents of Matt Shakman and Christoph Waltz on this project that I developed with the team at 1.21 and Toluca Pictures, and with MGM and Amazon Studios we've found partners who are not afraid to be bold and explosive."
Vernon Sanders, the Amazon Studios head of television, voiced his excitement:
 "With The Consultant, Tony Basgallop has created something fearless with equal parts savage humor and delicious thrills. We are excited to collaborate with him and the entire creative team in bringing this edge-of-your seat, can't-miss series to our Prime Video customers across the globe."
If Anyone Can Play A Tyrannical Leader, It's Waltz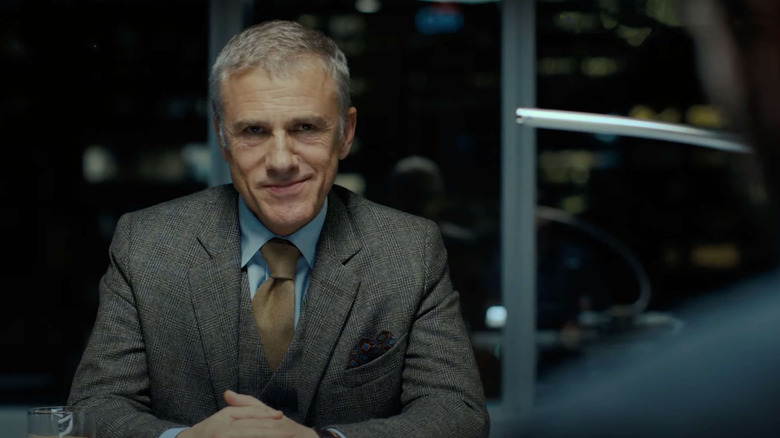 Amazon Studios
We don't know much about "The Consultant" yet, it's not even on IMDb. It could be interesting to see how a show about employer-laborer relations, especially in an era when employees (particularly those deemed "essential workers" during a global pandemic) are quitting low-wage jobs in droves, leaving fast food joints and restaurants severely understaffed. Perhaps some of the changes to the workplace landscape in North America will find reflection (or dark humor) in this series.
"The Consultant" isn't the only series under Waltz's belt; the survival show "Most Dangerous Game" was renewed by Roku (the show was formerly running at Quibi) for a second season this summer. The show takes the premise of the classic Richard Connell 1924 short story and relocates the action from a remote island to the big city, where the abysmal American healthcare system foments another adrenaline-soaked tale of fury and fear. Waltz stars as the game's host, offering cash for every hour Liam Hemsworth stays alive while elites hunt him for sport. The popular short story is getting a feature adaptation as well; Justin Lee helms "The Most Dangerous Game" from Mill Creek Entertainment, scheduled to release in the summer of 2022.