Star Wars: Ahsoka Casts Natasha Liu Bordizzo As Live-Action Sabine Wren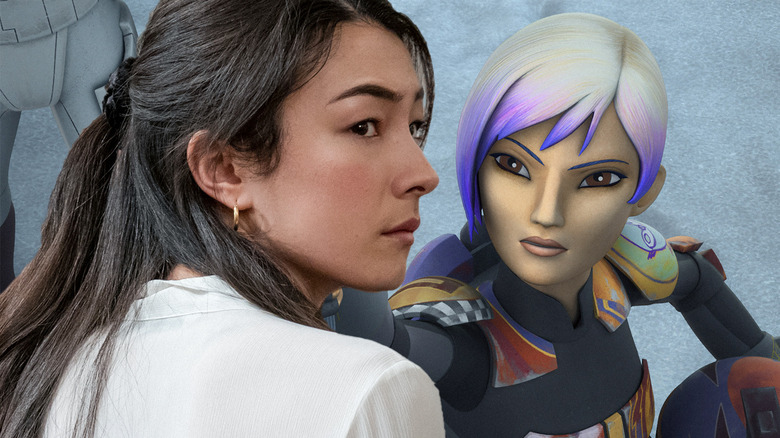 Netflix / Disney
Ladies and gentlemen, we finally have our live-action Sabine Wren. It has been confirmed that Natasha Liu Bordizzo ("The Society") has boarded the "Star Wars" galaxy in the role originally brought to life in the animated series "Star Wars Rebels." Now, we're going to get to see Sabine in the flesh, as the character will be a part of the live-action Disney+ "Ahsoka" series, which we first learned of last year. Bordizzo will star alongside Rosario Dawson, who reprises her role as Ahsoka Tano from "The Mandalorian" season 2.
As reported by Deadline, Bordizzo has signed on for this key role in "Ahsoka," which is being described as a limited series. Plot details currently remain under wraps, but we do know that "Ahsoka" will serve as a spin-off of "The Mandalorian." Also, including Sabine does signify that this will be a "Star Wars Rebels" sequel series of sorts. The series finale of that show saw Sabine and Ahsoka making their way off into the far regions of space following the events of "Return of the Jedi" to look for Ezra Bridger and Grand Admiral Thrawn, who themselves were off somewhere in the wilds of space.
Dave Filoni, the man behind "Star Wars: The Clone Wars" and "Rebels," is writing and executive producing the show alongside Jon Favreau, his partner in crime on "The Mandalorian."
Animation Becomes Reality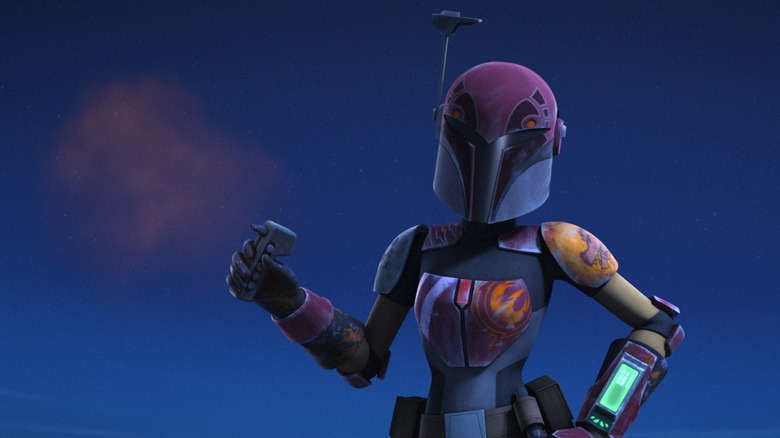 Lucasfilm
In "Rebels," Sabine Wren was portrayed as a young Mandalorian warrior, voiced by Tiya Sircar. She eventually became part of the crew of the Ghost, alongside the likes of the aforementioned Ezra, as well as former Jedi apprentice Kanan Jarrus, and Hera Syndulla. Sabine at one point possessed the Darksaber, a big plot point from "The Mandalorian" season 2, which is not insignificant given that she is the latest animated character making the jump to live-action in the "Star Wars" franchise.
Other notable characters — Ahsoka chief amongst them — have been showing up in the flesh in these new live-action "Star Wars" shows, with Bo-Katan (played by Katee Sackhoff) serving as another big example. As far as "Ahsoka" the show goes, the only other confirmed cast member thus far is Hayden Christensen, who will be reprising his role as Darth Vader, just as he's also doing in "Obi-Wan Kenobi."
As for Bordizzo, this is easily her most high-profile gig to date. Some of her other credits include "The Greatest Showman," "Detective Chinatown 2," and "Guns Akimbo." Odds are, this could pave the way for her to appear elsewhere within the "Star Wars" franchise down the line.
Next up for "Star Wars" fans is "The Book of Boba Fett," which hits Disney+ in December. "The Mandalorian" season 3 and "Andor" are also in the works. "Ahsoka" does not yet have a release date set, but we'll be sure to keep you posted as any further details come our way.