Ahsoka: Everything We Know About The Disney+ Show So Far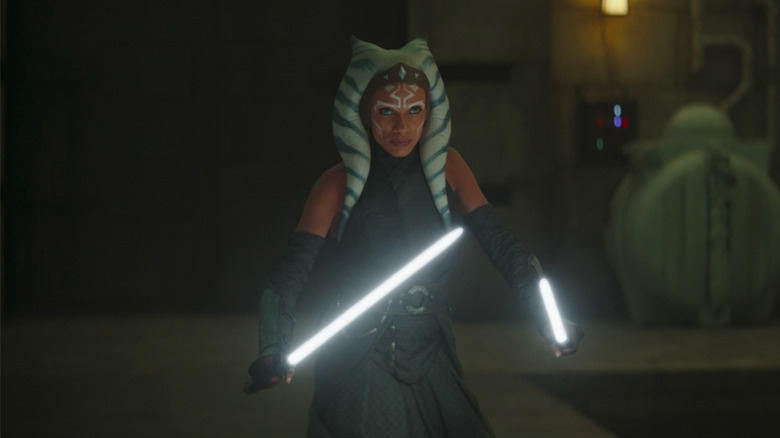 Lucasfilm
"The Mandalorian" did more for the "Star Wars" franchise than can be adequately explained in a single sentence, but I'll try — specifically, it was roundly beloved and opened up a whole new corner of a galaxy far, far away to be explored. Namely, live-action TV on Disney+. One of the first projects coming our way as a result of the show's success is "Ahsoka." The spin-off series will center on the fan-favorite character Ahsoka Tano, who made her live-action debut in "The Mandalorian" season 2 episode titled "The Jedi."
We're here to lay out all of the information we currently have regarding the series. Here is everything we currently know about "Ahsoka" on Disney+.
What is Ahsoka?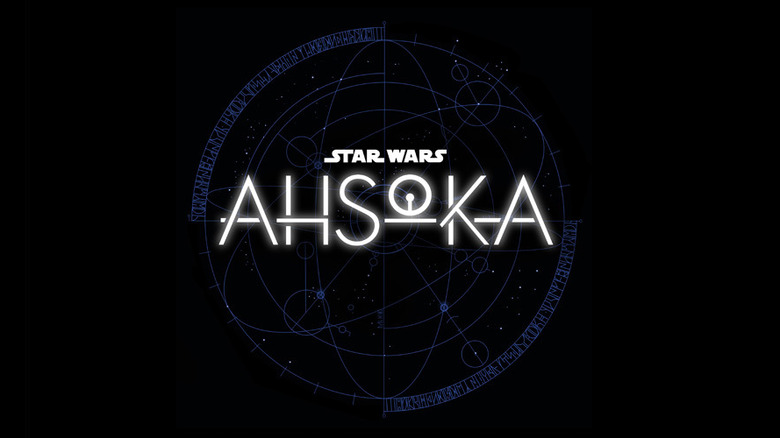 Lucasfilm
"Ahsoka" is a live-action "Star Wars" show that will be set in the same corner of the franchise as "The Mandalorian." The show, which will bring back Rosario Dawson in the title role, was initially announced during Disney's massive investor presentation in 2020, and is one of several spin-offs currently being developed. All of these shows will, eventually, build to an untitled event series, which will see characters from each show teaming up to presumably fight a big bad of some kind. "Ahsoka" figures to be a big piece of the puzzle.
What is the Show About?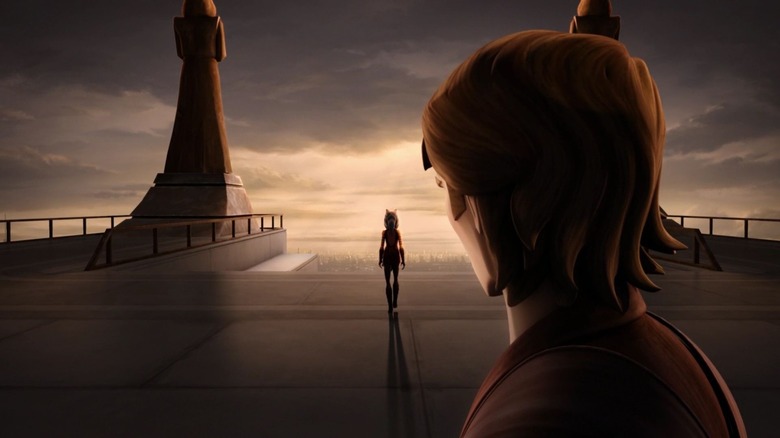 Lucasfilm
Lucasfilm has been quiet on the details regarding "Ahsoka" up to this point. We know that "The Mandalorian" executive producers Dave Filoni and Jon Favreau are involved. We also know that it will take place in the same timeline established in "The Mandalorian." Luckily, the episode "The Jedi" gave us a huge clue as to what the show will be about. Specifically, we are likely to see Anakin Skywalker's former apprentice continue her hunt for Grand Admiral Thrawn. More on that in a minute.
One hugely important thing to note is that this doesn't mean "Ahsoka" will necessarily take place after the events of the animated series "Star Wars Rebels." Filoni, ever a tease, said the following in an interview in 2020:
"That's not necessarily chronological. I think the thing that people will most not understand is they want to go in a linear fashion, but as I learned as a kid, nothing in Star Wars really works in a linear fashion. You do [Episodes] Four, Five and Six and then One, Two, and Three. So in the vein of that history, when you look at the epilogue of Rebels you don't really know how much time has passed. So, it's possible that the story I'm telling in The Mandalorian actually takes place prior to that. Possible. I'm saying it's possible."
So, for now, we have more questions than answers.
What Other Star Wars Characters Will We See?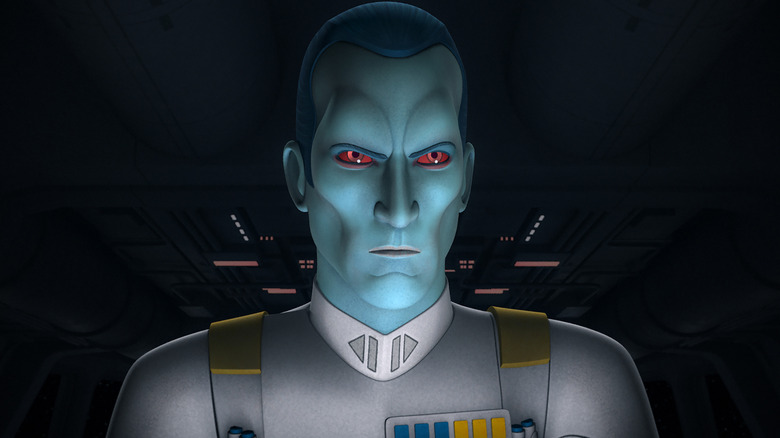 Lucasfilm
As of this writing, the only locked-in character for the show is Ahsoka Tano. That being said, there are some reasonable assumptions we can make. For one, Thrawn seems like a safe bet, given that tease in "The Jedi." What's more, many rumors have suggested Lucasfilm is already casting the character, and "Ahsoka" seems like the perfect place to use him. To that end, Ezra Bridger, who was, chronologically speaking, the last person to be seen with Thrawn in the "Star Wars Rebels" finale, would also be a logical inclusion. Rosario Dawson, for her part, may have even teased this much at one point on Instagram.
Speaking of the "Rebels" finale, the show ends with Ahsoka teaming up with Sabine Wren to go find Ezra and Thrawn. If "Ahsoka" does end up being the defacto "Rebels" sequel series many fans have been hoping for, expect to see Sabine as well. Lastly, Ahsoka has a close relationship with Captain Rex, so he would be a safe bet. And, with the event series being planned, pretty much any characters from "The Mandalorian" or "The Book of Boba Fett" are on the table.
When Will Ahsoka Arrive on Disney+?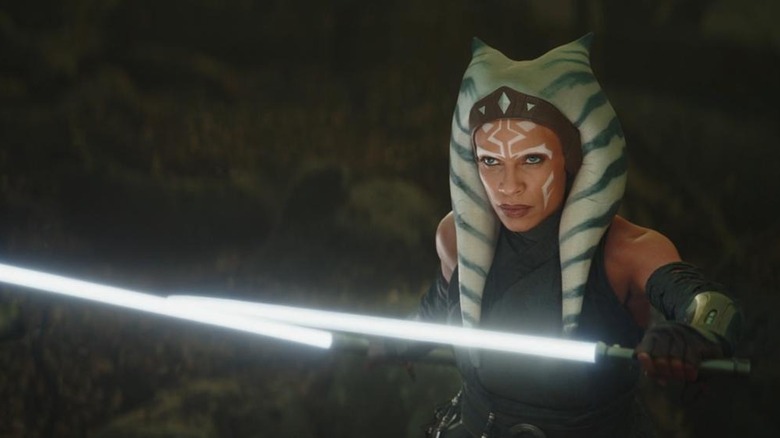 Lucasfilm
As of this writing, no release date has been announced for "Ahsoka" by Disney and Lucasfilm. That said, we can do some deduction based on what has been announced. "The Book of Boba Fett" is set to be released in December 2021. Meanwhile, both "Andor" and "Obi-Wan Kanobi" are on deck to be released in 2022. Not to mention "The Mandalorian" season 3, which may be coming next year. Given where "Ahsoka" seems to be, in terms of development and production, our best guess is some time in 2023. However, that could change between now and when the show actually gets going.