Batwoman Reveals First Look At Nicole Kang's Mary Hamilton As Poison Ivy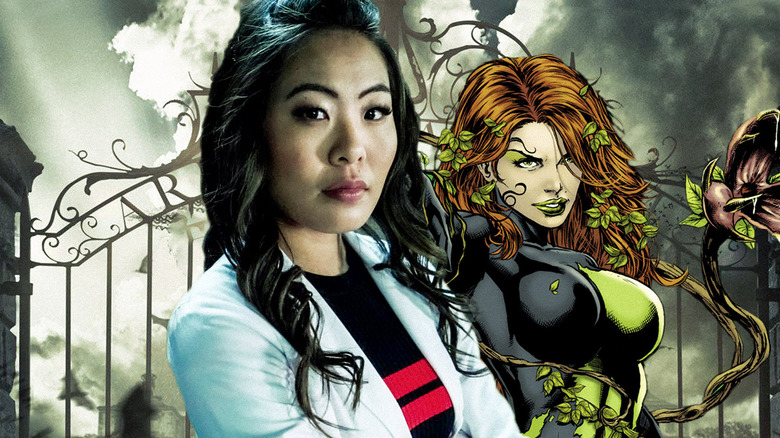 The CW
An iconic villain from the pages of DC Comics is making their way to Gotham City via The CW's "Batwoman." The network has revealed our first look at the show's star Nicole Kang as none other than Poison Ivy, who will be appearing fully-formed in the next episode. The character of Mary Hamilton has been an ally to Javicia Leslie's masked vigilante, but that's all about to change. Without further ado, let's have a look.
Nicole Kang as Poison Ivy
Many of the traditional calling cards of Poison Ivy are present here. Lots of green in the costume, a collection of plantlife, and bright red hair. Though it is admittedly a bit of a unique take on the outfit itself, which is by no means a bad thing. Part of the fun in getting new incarnations of villains and superheroes is seeing them in a new light. Speaking with Entertainment Weekly, Kang had the following to say about putting on the costume for the first time:
"I was really emotional. I burst into tears. It has given me purpose and drive, and ultimately, I'm really proud of how Poison Ivy came out. What I'm most proud of is that it is rooted in history, both comic and fashion history. And it is culturally conscious. And then I am what's inside of it, what's filling it. And as a Korean girl, that when it all came together."
Showrunner Carline Dries also added the following in a statement:
"As we've watched the fallout of Batman's Rogues' weapons this season, we wanted to make a few of these 'trophies' personal to our Bat Team, and Mary felt like the ideal character to go through a major 'photosynthesis. The fun part of making each villain's powers transferable is that we get to do our own spin on the character — this one through the lens of what Mary would create: something heightened, playful, fashion-forward, and sexy. It was so exciting to work alongside Nicole as we picked hair color, eye color and, of course, the clothing itself. But it wasn't until Nicole showed up on set and absolutely killed her performance that the character of Poison Ivy Mary was complete."
Poison Ivy Returns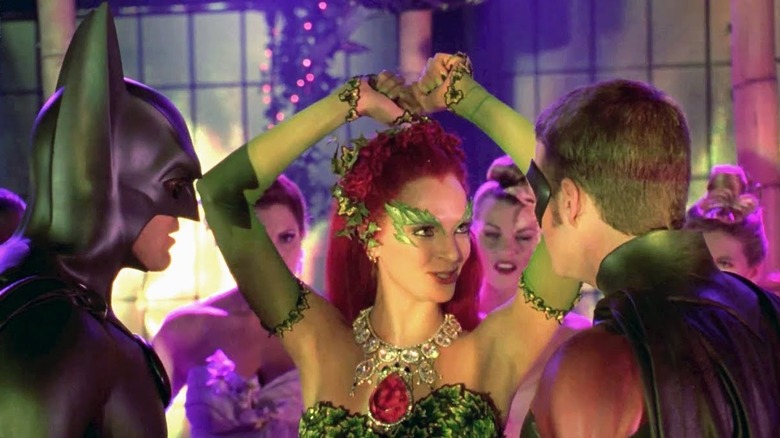 Warner Bros.
It has been quite some time since we've seen a version of this particular DC villain in live-action. Most people of a certain age likely remember Uma Thurman's rendition from 1997's campy "Batman & Robin." Since then, we've had a widely-embraced version in the "Harley Quinn" animated show, but no appearances in the movies, and none in the ArrowVerse thus far. So this is a big deal all around for DC and fans of the Bat-verse.
"Batwoman" returns with Poison Ivy's debut episode "Pick Your Poison" on Wednesday, November 24 on The CW. Here's the official synopsis:
As Ryan's (Javicia Leslie) family dynamic grows more complicated, she also finds herself in the middle of a Bat Team stand-off between Luke (Camrus Johnson) and Mary (Nicole Kang). Meanwhile, Alice (Rachel Skarsten) finds a new sidekick to do her bidding.