Johnny Depp & Amber Heard Case To Be Explored In Two-Part Discovery+ Documentary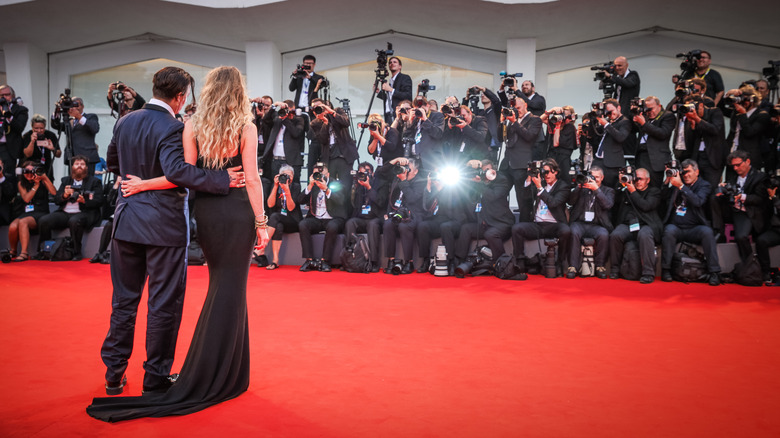 Tania Volobueva / Shutterstock
Celebrity scandals have always had their followers, but it seems like tearing into the personal lives of the rich and famous has become the TV topic du jour. Once relegated to prime-time TMZ episodes, the personal lives and trials of famous people have become fodder for our entertainment. Whether it's something like Hulu and the New York Times' "Controlling Britney Spears" capitalizing on the singer's attempts to free herself from a conservatorship, or the upcoming "Pam & Tommy" series that dramatizes the world's first famous case of a celebrity sex tape gone public, celebrity trauma is clearly trending.
According to The Hollywood Reporter, Discovery+ is getting in on the celebrity exploitation game with "Johnny vs Amber," a two-part documentary series that will explore the divide between former spouses Johnny Depp and Amber Heard.
"The Story of the Breakdown"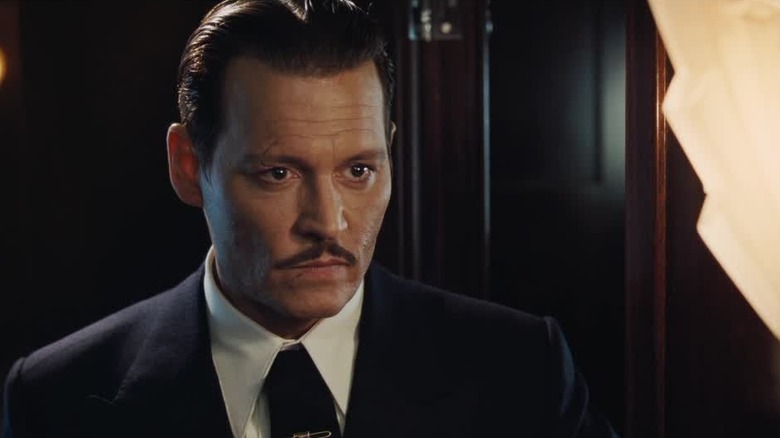 Twentieth Century Fox
Discovery+, the premium streaming arm of the Discovery Channel, announced that they ordered "Johnny vs Amber," which will tell "the story of the breakdown" of Depp and Heard's relationship and "how it tipped into the celebrity court case of the decade." The streamer said the program would tell the infamous story from "two polarized perspectives." That doesn't sound like a very helpful way to create a documentary, though sowing further divide is certain to create social media buzz. 
Here's the official explanation of those perspectives from Discovery:
Johnny's film will portray that he found himself married to a Machiavellian liar who would stop at nothing to protect her image. While Amber's film explores how she married the man of her dreams only to see him turn into a violent drug-fueled monster.
The documentary will feature interviews with lawyers involved on both sides of the case. They will also include interviews with people "close to the pair," along with audio and video recordings of Depp and Heard themselves. Instead of looking for a middle ground or examining how the media and fandom turned an already sad story into a near-catastrophic celebrity uncoupling, the documentary seems to only look to agitate both sides further. 
A Tabloid-Style Take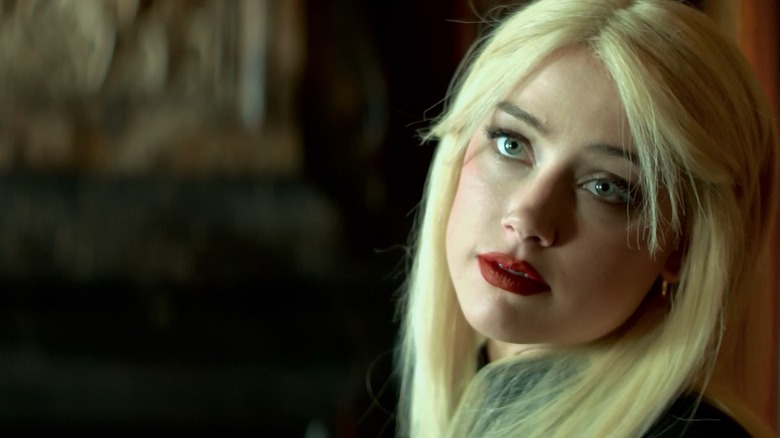 Relativity Media
Heard and Depp had a messy romance that ended in 2016 when Heard filed for divorce. The tabloids ate it up, and headlines escalated until Depp sued The Sun for calling him a "wife-beater." Both Heard and Depp accused one another of domestic abuse, with Depp alleging that Heard almost cut his finger off at one point. Fans of both have taken to social media to battle one another, turning the couples' feud into an all-out internet war. 
This approach to tackling such a divisive story is sure to only enrage fans further. Instead of using the story as a jumping-off point for discussions about mental health, domestic abuse, toxic relationships, and celebrity worship, it seems that Discovery+ is only interested in the salacious side of it all. That's a shame because there's plenty that could be gleaned from Heard and Depp's troubled relationship. Instead, it looks like there will just be more mud-slinging and "he said, she said."
Celebrity drama can sometimes help us feel better about our own lives. But maybe it's time to remember that they're still people, too.