Hotel Transylvania: Transformania: Release Date, Cast, And More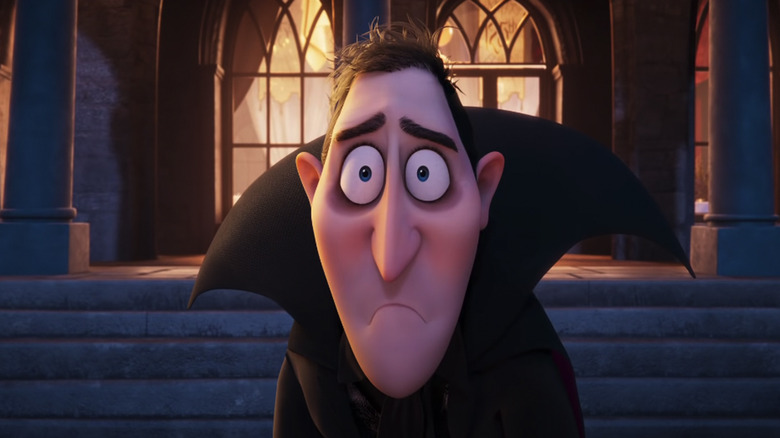 Sony
(Welcome to ...And More, our no-frills, zero B.S. guide to when and where you can watch upcoming movies and shows, and everything else you could possibly stand to know.)
So far, the "Hotel Transylvania" franchise has earned over $1.3 billion at the box office, so you would think the upcoming fourth and final film would be poised to rake in a ton of cash as well. But that's not the case – turns out the movie will only get a theatrical release in one country. Here's what you should know about the new movie, including when and where to watch it, which major voice actors are sitting this one out, and more.
Hotel Transylvania: Transformania Release Date and Where You Can Watch It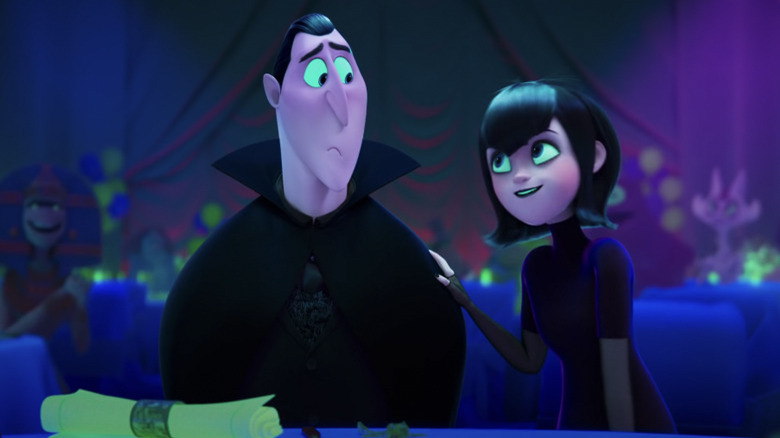 Sony Pictures Animation
Sony Pictures Animation originally planned to release this film in theaters, but the COVID-19 Delta variant caused the studio to change its plans. After reassessing its options, Sony retained the rights to distribute the film in theaters in China but otherwise sold the film to Amazon for $100 million, so the movie will hit the Amazon Prime Video streaming platform in over 240 countries and territories on January 14, 2022. This will be the first movie in this franchise to debut primarily on a streaming platform.
What is Hotel Transylvania: Transformania?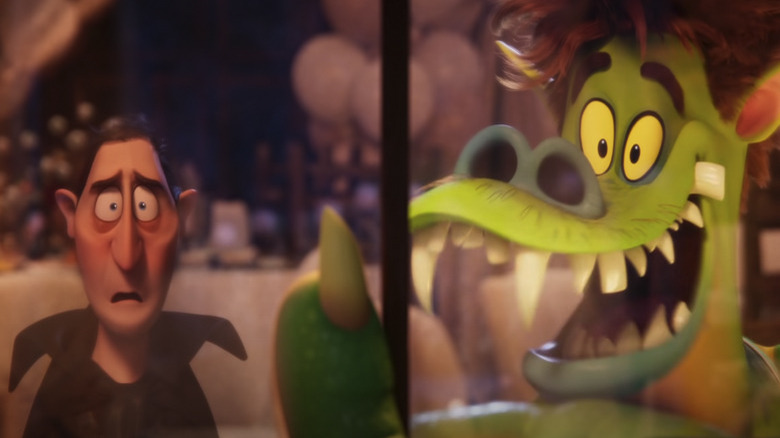 Sony Pictures Animation
The fourth and final entry in this popular franchise, "Hotel Transylvania: Transformania" flips the script on expectations by turning Dracula, Frankenstein, and the rest of his monster pals into humans, while Drac's son-in-law Johnny is transformed into a monster. With everything topsy-turvy, the pack heads deep into the Amazon rainforest in an attempt to find the cure to reverse the transformation – before it becomes permanent. 
Hotel Transylvania: Transformania Trailer and Synopsis
Drac and the pack are back, like you've never seen them before in Hotel Transylvania: Transformania. Reunite with your favorite monsters for an all-new adventure that presents Drac with his most terrifying task yet. When Van Helsing's mysterious invention, the "Monsterfication Ray," goes haywire, Drac and his monster pals are all transformed into humans, and Johnny becomes a monster! In their new mismatched bodies, Drac, stripped of his powers, and an exuberant Johnny, loving life as a monster, must team up and race across the globe to find a cure before it's too late, and before they drive each other crazy. With help from Mavis and the hilariously human Drac Pack, the heat is on to find a way to switch themselves back before their transformations become permanent.
Hotel Transylvania: Transformania Directors, Writers, and More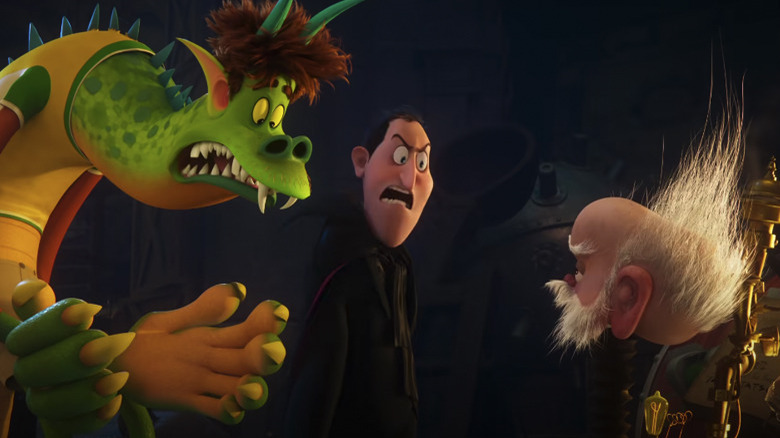 Sony Pictures Animation
Genndy Tartakovsky has been the brains behind these movies since the beginning, and although he has writing credits on this movie, he's taking a backseat and letting other people guide this massive franchise across the finish line. Jennifer Kluska and Derek Drymon, who previously co-directed a "Hotel Transylvania" short film called "Monster Pets," will be directing "Transformania." Tartakovsky is getting "story by" and screenplay credits, while Amos Vernon and Nunzio Randazzo are also receiving screenplay credits. Alice Dewey Goldstone is producing, and Michelle Murdocca is executive producing alongside Tartakovsky and star Selena Gomez.
Hotel Transylvania: Transformania Cast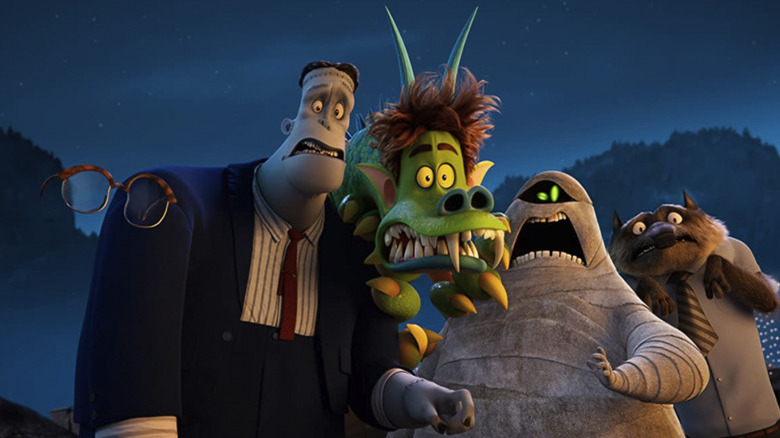 Sony Pictures Animation
For reasons that aren't quite clear to me, this movie has lost two of its most prominent stars. Adam Sandler and Kevin James will not be back to reprise their roles as Drac and Frankenstein, respectively – instead, they're being replaced by Brian Hull and Brad Abrell. (I'm not sure if the stars' absence is related to the pandemic, scheduling conflicts, creative differences, or anything in between.)
But plenty of familiar voices will be back to send these characters off. Selena Gomez will be back as Mavis, and she'll be joined by Andy Samberg, Kathryn Hahn, Keegan-Michael Key, Steve Buscemi, David Spade, Asher Blinkoff, Fran Drescher, Jim Gaffigan, and Molly Shannon.