Beast: Release Date, Cast, And More
(Welcome to ...And More, our no-frills, zero B.S. guide to when and where you can watch upcoming movies and shows, and everything else you could possibly stand to know.)
Few leading men in the business right now can claim to have most recently starred in a hit Western film, a superhero role (for both major rivals, at that!), and as the voice of the animated cartoon character Knuckles in the upcoming "Sonic" sequel. Okay, we still don't entirely get that last one either, but it's still quite the variety of projects to have on the docket! 
Even though many fans have their sights set on Idris Elba's currently in-production "Luther" film, one project that shouldn't escape anyone's radar is "Beast," an original survival thriller that will require Elba's reliable brand of charisma and screen presence. Here's everything you need to know about "Beast."
Beast Release Date and Where You Can Watch It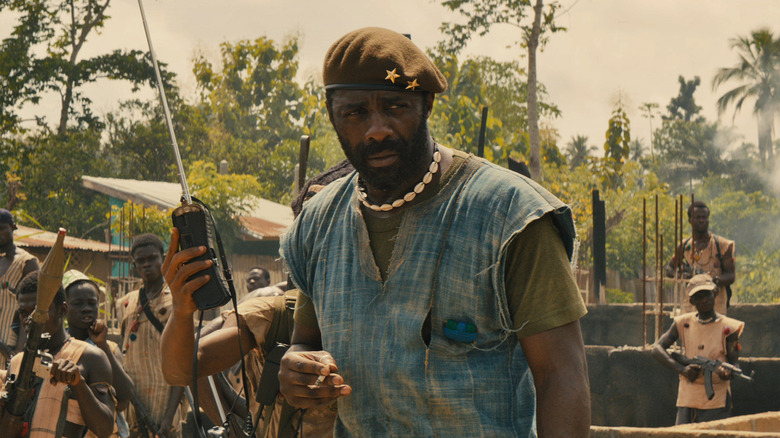 Netflix
"Beast" has officially been given a release date of August 19, 2022. Though that's still some ways away, the film is scheduled to be released in theaters, rather than going directly to a streaming service. "Beast" was filmed over ten weeks on location in South Africa, and has been compared to similar projects such as "The Shallows" — though this film will trade in the natural danger of sharks for that of prowling lions.
What Is Beast?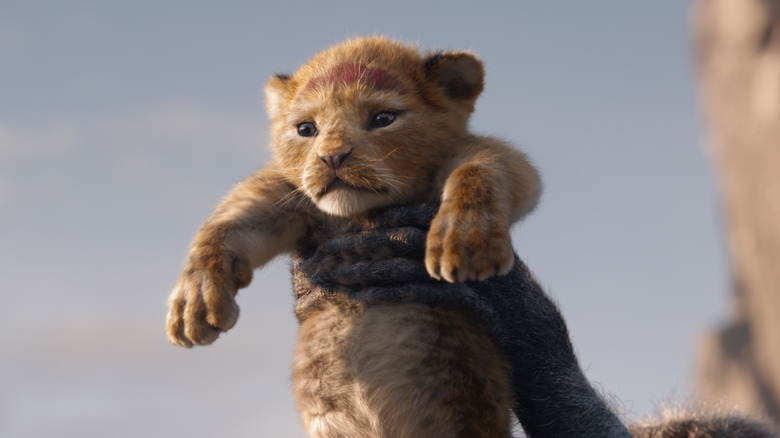 Disney
Alright, you got us. "Beast" doesn't have anything to do with Disney's live-action "The Lion King" remake. But as mentioned, it will feature the presence of lions who, presumably, will be slightly more fearsome than little Simba up there. 
The film has previously been described as following...
...Widowed husband and father, Dr Nate Samuels, who with his two teenage daughters find themselves hunted by a massive rogue lion intent on proving that the savannah has but one apex predator. Samuels returns to South Africa, where he first met his wife, on a long-planned trip with their daughters to a game reserve. But what begins as a journey of healing jolts into a fearsome fight for survival when a lion, a survivor of blood-thirsty poachers who now sees all humans as the enemy, begins stalking them.
Beast Cast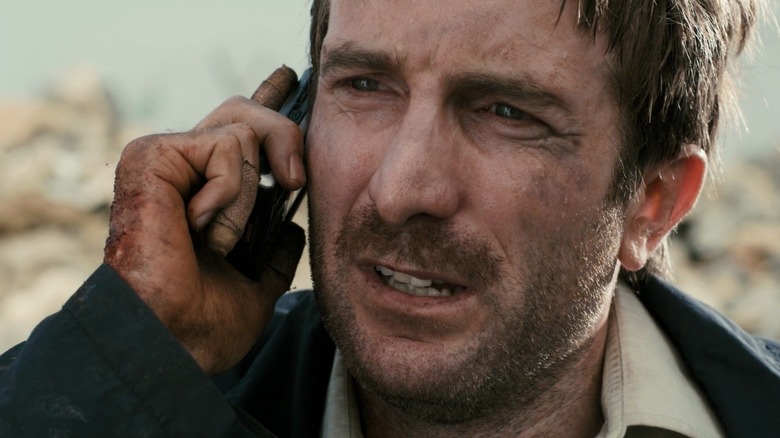 Sony Pictures
Idris Elba stars as Dr. Nate Samuels, the recently widowed husband who misguidedly takes his daughters on a trip back to South Africa. Joining him will be Sharlto Copley ("District 9," "Elysium," "Free Fire") as Samuels' friend at the South African game preserve, Martin Battles. Iyana Halley ("The Hate U Give," "This Is Us") has been cast as Meredith, the 18-year-old daughter of Elba's character, while Leah Sava Jeffries ("Rel," "Empire") portrays his plays his 13-year-old daughter, Norah.
Beast Director, Writers, and More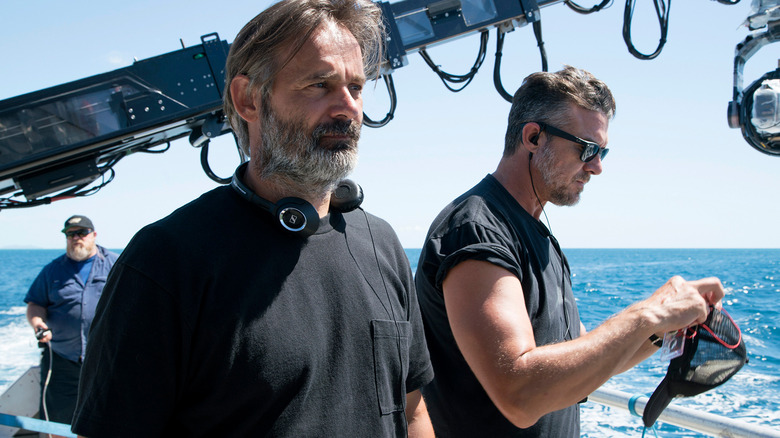 STX Entertainment
"Beast" is directed by Baltasar Kormákur, who will be returning to very familiar ground after directing previous movies such as "Everest" and "Adrift." The script for "Beast" is written by Ryan Engle ("Non-Stop," "The Commuter," "Rampage") from a story by Jaime Primak Sullivan.