Everything We Know About The National Treasure Disney+ Series So Far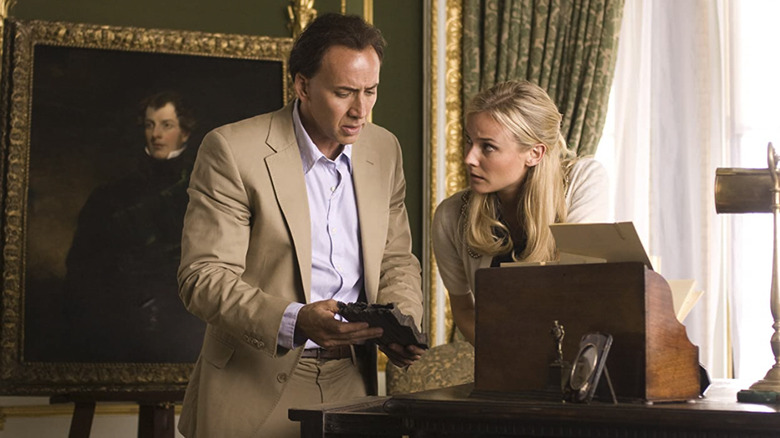 Disney
Ever since 2007's "National Treasure: Book of Secrets," people have been asking director Jon Turteltaub if there would be a "National Treasure 3" which told another story of adventure-seekers going on a quest for lost treasure that has historical significance to United States history. There were actual rumblings about a possible third movie, but soon after Disney launched its new streaming service, the studio decided to pivot the franchise onto the small screen instead. Here is everything we know about the upcoming "National Treasure" streaming series.
When and Where to Watch National Treasure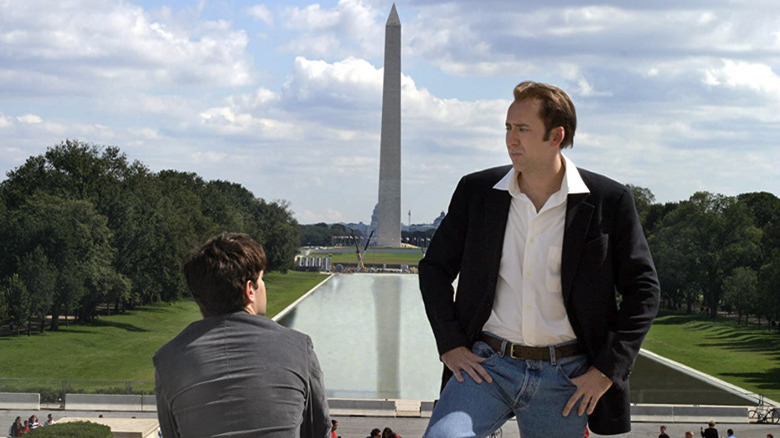 Disney
The new "National Treasure" show will be exclusively available to watch on Disney+, alongside other TV versions of Disney franchises like "High School Musical: The Musical: The Series," "Baymax!", "Tiana," "The Mighty Ducks: Game Changers," and "Obi-Wan Kenobi." Production is slated to begin in early 2022, so we're guessing this show won't premiere until sometime in 2023.
What We Think National Treasure is About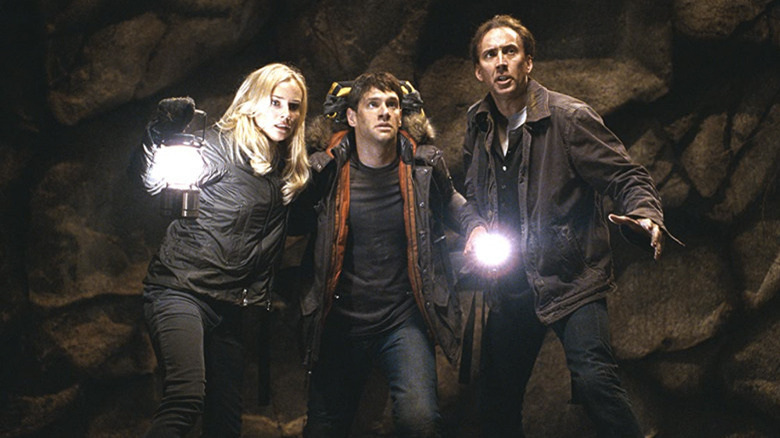 Disney
Thankfully, we don't need to do any guesswork in this instance: we already know what this show will be about. While the two movies involved Nicolas Cage's Benjamin Franklin Gates and his pals traversing the world looking for hidden treasure, this show will not be bringing those characters back – at least not in anything more than possible secret cameo roles. 
Instead, this show is a "reimagining" of the "National Treasure" franchise that will focus on "Jess Morales, a twenty-year-old DREAMer who, with her diverse group of friends, sets off on the adventure of a lifetime to uncover her mysterious family history and recover lost treasure." We also know the show will explore "the timely issues of identity, community, historical authorship and patriotism."
What We Know About the National Treasure Cast and Crew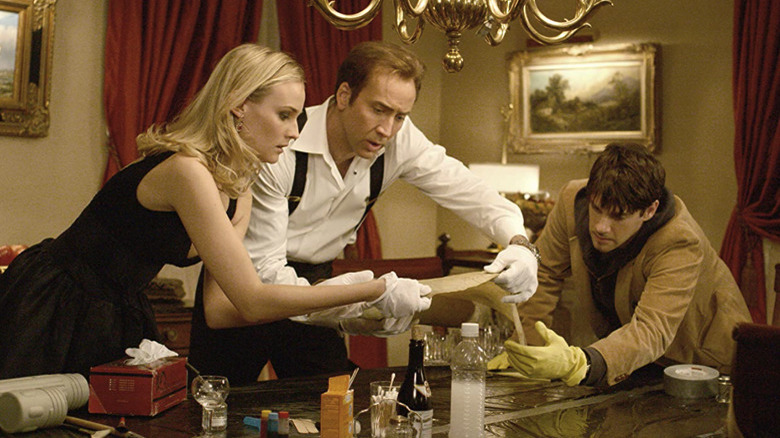 Disney
Since Cage (and likely Diane Kruger, Justin Bartha, et al) are seemingly out of the picture, this show will star an up-and-coming actress named Lisette Alexis. She doesn't have much on her resumé so far, but she has appeared in the IFC Midnight film "We Need to Do Something" and the web series "Total Eclipse." Alexis is the only person to be cast in the show so far, but don't be shocked to see a cameo from one of the movie's cast members – maybe at the end of the first season to tease a larger storyline to come. Producer Jerry Bruckheimer, who is involved with both the films and this show, teased last year that two "National Treasure" projects were in the works: this series, and a third film which intends to bring back the original cast. Perhaps this show will be popular enough to finally push a third movie over the starting line, and it might even serve as a bridge between these two distinct stories.
Director Mira Nair, who previously helmed movies like "Vanity Fair," "The Namesake," and the underrated family drama "Queen of Katwe," has been hired to direct, although it's still unclear if she will be behind the camera for every single episode. Cormac and Marianne Wibberley, who wrote the original movie, are on board this show as writers.