National Treasure Disney+ Series Finds A Lead Who Isn't Nicolas Cage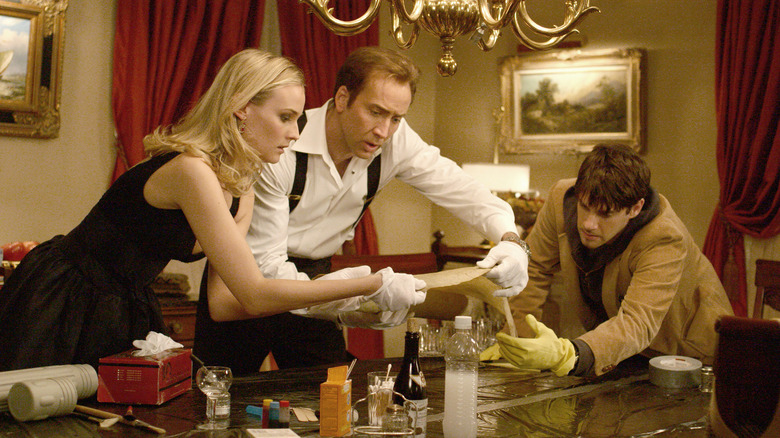 Walt Disney Pictures
Nicholas Cage is hanging up his Declaration of Independence and passing on his Benjamin Franklin themed torch to a new generation of American history treasure hunters ... or something like that. Anyway, the real news here is that the folks at Disney+ are developing a "National Treasure" TV series, something I'm sure a lot of people were very desperately asking for, and they're definitely not casting Cage as the lead. 
Let's be fair though, they're probably not bringing back anyone else who was in that movie either. It came out in 2004. The world was a different place. No way they're shelling out the cash to have Diane Kruger or Sean Bean or Jon Voight or Harvey Keitel appear in a Disney+ original based on a movie that came out in 2004.
So who is taking over Cage's role and leading the charge to uncover new American hidden treasures? That'll be Lisette Alexis, who hasn't done a ton of work, but you can catch her on the web series "Total Eclipse" and the IFC Midnight film "We Need to Do Something." This new "National Treasure" series remixes some of the movie's concepts and has Alexis starring as Jess, a young Latina woman and a DREAMer who has an affinity for puzzles as well as a secret tie to a hidden antique treasure. It'll be interesting to see if Alexis follows in Cage's shoes and goes for that intense, know-it-all Cage energy that made him weirdly compelling in the movie, or if she's able to take the source material and really make it her own. 
You're My National Treasure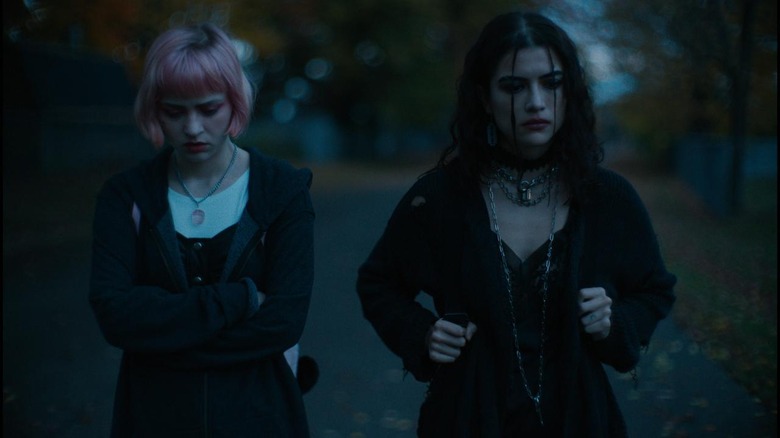 IFC Films
And while it looks like this "National Treasure" will be very different from the film, there are more than a few crew members returning that this TV series will probably have a similar tone and feel, which I know so many of you are concerned. Film producer Jerry Bruckheimer, director Jon Turteltaub and writers Marianne and Cormac Wibberley are all returning as executive producers, and if anyway knows the ins and outs of the "National Treasure" world, it's them. In fact, the Wibberley's are even writing the pilot.
Regardless, I love all of the Dan Brown energy I'm getting from the plot summary. I mean, "National Treasure" feels a little bit like a movie Dan Brown ghost wrote, but sometimes it's just fun to watch people nerd out about puzzles while teaching you history that is definitely wrong. I would love to live in a world with more long-lost treasures and more excuses for invisible ink to exist but since I'm not interested in setting up my own adult treasure hunt (and since no one will do it for me), I'll have to settle for drinking heavily and watching the Disney+ series.