Hit-Monkey Creators On How The Offenders Crossover Would Have Worked [Exclusive]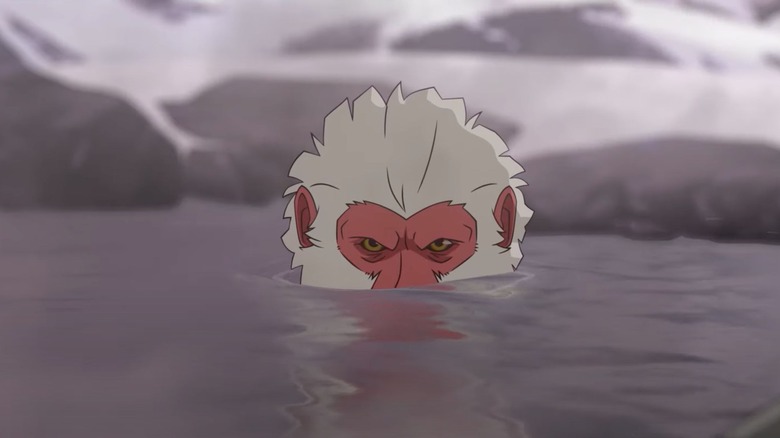 Marvel Television
Those watching all of the Marvel announcements on Disney+ Day might remember a holy grail crossover that could've been. In 2019, Marvel had announced rollouts of a "Tigra and Dazzler Show" and a "Howard the Duck" series to air on Hulu, along with "M.O.D.O.K." and "Hit-Monkey." All four Marvel Television-produced shows were planned to merge in a "The Defenders" riff called "The Offenders," but the latter two series never made it to the air. "M.O.D.O.K." is now a successful stop-motion animated Hulu series starring pop culture mainstay Patton Oswalt as the Mental Organism Designed Only for Killing, which /Film's Ethan Anderton called, "Marvel's version of Rick and Morty." Oswalt is also a showrunner alongside Jordan Blum. Now, adult animated series "Hit-Monkey," about a Japanese assassin monkey and his cheeky ghost mentor, is ready to drop on Hulu this week. /Film's Ryan Scott got a chance to chat with "Hit-Monkey" creators Will Speck and Josh Gordon about the new show and the plethora of Marvel material to pull from, and Speck filled him in on just how an "Offenders" crossover would have worked.
We talked about it a little bit with the team at Marvel TV. And then also with the other showrunners, including Jordan Blum, who did "M.O.D.O.K." It was decided that each of these shows should be able to live separate from each other and honor their individual needs. And then we would just figure it out, when they were all brought together and maybe we would choose an animation style that none of the shows had, in order to just create a new offshoot. Or maybe we would do it in one of the show's styles. It never quite got that far but everybody wanted each individual show to be able to attract its own fanbase and be its own thing. Then they were going to figure it out when they combined it.
Finding A Space Within The Marvel Universe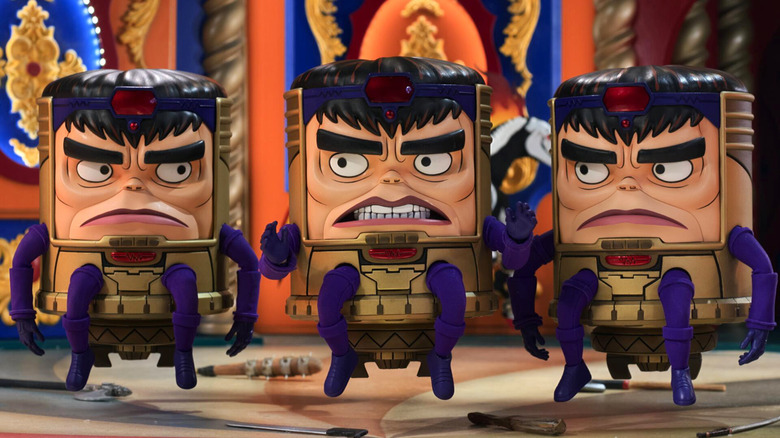 Marvel Television
So, "Hit-Monkey" was originally adapted with the aim of coming together with these other Marvel staples like "M.O.D.O.K." for an "A-Team"-esque supergroup. Allowing compelling characters to grow their own organic fanbases before pulling the band together for epic missions sounds awfully familiar, doesn't it? Josh Gordon thinks so too, but that's the point.
"I think the idea was pulling characters from the fringe and bringing them together in a powerful way, à la "Avengers," is very Marvel, and that was the original ambition," he tells /Film. "But I think it shifted and found its own space. So we're happy with it."