The Morning Watch: Marvel Disney+ Day Breakdown, Obi-Wan Kenobi Featurette Details & More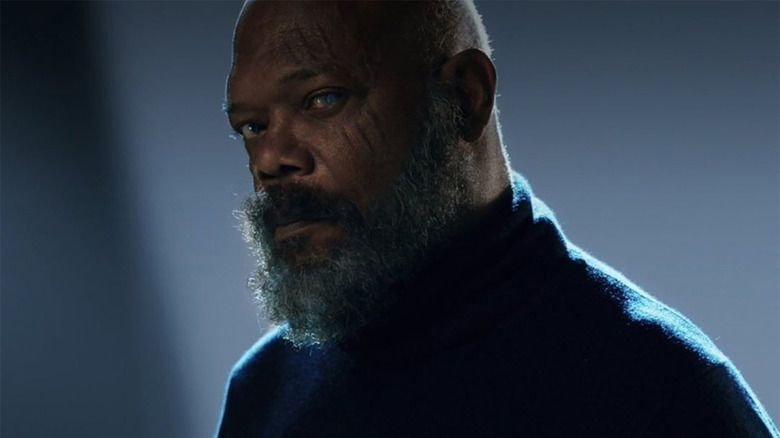 Marvel Studios
(The Morning Watch is a recurring feature that highlights a handful of noteworthy videos from around the web. They could be video essays, fan-made productions, featurettes, short films, hilarious sketches, or just anything that has to do with our favorite movies and TV shows.)
In this edition, take a closer look at the snippets of footage that Marvel Studios released from their upcoming TV shows during Disney+ Day last week and see some details you might have missed. Plus, find out what secrets are hiding under the surface of the concept art from the "Obi-Wan Kenobi" featurette released by Lucasfilm. And finally, get a sneak peek at some of the biggest titles coming to Disney+ in the near future.
Marvel Disney+ Day Breakdown
First up, even though it was a bit of a hassle to track down the new footage that Marvel Studios debuted from their upcoming TV shows for Disney+, there are plenty of little details to pick up on that hint at what's to come in the Marvel Cinematic Universe. ScreenCrush digs into the little bits of footage revealed for "She-Hulk," "Moon Knight," "Ms. Marvel," and "Hawkeye." They even dig into the single shot used to tease "Secret Invasion."
Obi-Wan Kenobi Featurette Details You Missed
Next, since there wasn't much to reveal from the future of "Star Wars," we'll have to take what we can get with the brief "Obi-Wan Kenobi" featurette. Lucasfilm unveiled the first concept art from the series that will take place between "Revenge of the Sith" and "A New Hope," and ScreenCrush took a deep dive to pull what details they could from every nook and cranny in the illustrations. Believe it or not, theres some interesting speculation that comes from the brief tease.
What's Coming to Disney+
Finally, Disney+ released a sneak peek at what's to come throughout the end of 2021 and into early 2022 with this sizzle reel celebrating another years of the streaming service. If you missed all the hullabaloo before the weekend, we rounded up all of the trailers, first looks, and announcements from the hype train that tore through the internet and left fans rather disappointed. Here's hoping Disney has a little more to show off next time around.