Shrek 5: Everything We Know So Far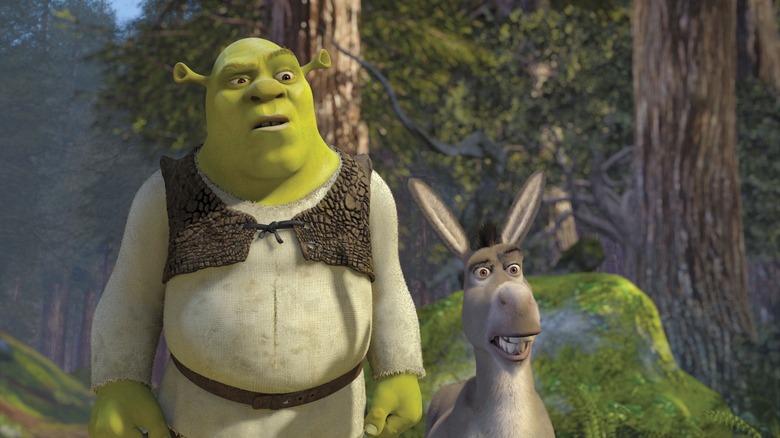 DreamWorks
20 years ago, "Shrek" arrived and gave the world one of the most popular animated movie franchises ever. Mike Myers managed to truly connect as the swamp-dwelling ogre in a way few could have expected. That paved the way for DreamWorks to make a series of sequels, including the all-timer "Shrek 2." To date, four movies have made it to theaters, grossing billions along the way. But it's been more than a decade since 2010's "Shrek Forever After." The good news for fans is, another entry is on the way and we're here to give you all of the information we have on the movie as it stands.
Here is everything we know so far about "Shrek 5."
A Fifth Shrek Movie Is In Development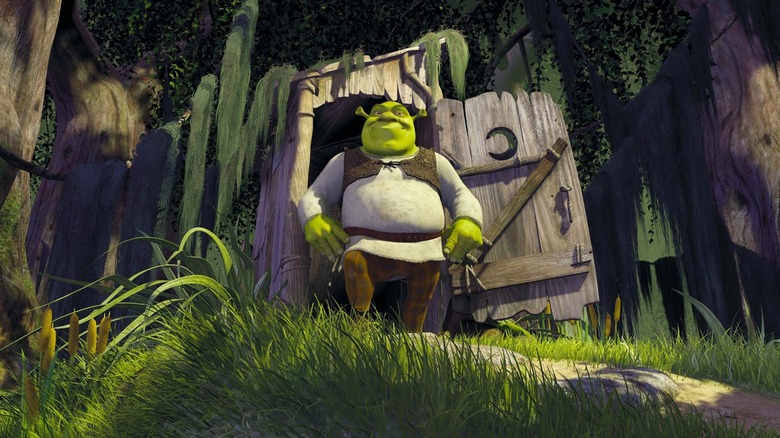 DreamWorks
In November 2018, it was revealed that a new "Shrek" movie was being developed by Universal Pictures. Chris Meledandri ("Despicable Me") was tasked with finding "fresh story lines" for both this franchise, as well as the spin-off "Puss In Boots." Few updates have been provided, officially speaking, since the news first broke. However, given how valuable the franchise is, one has to imagine this has been coming together behind the scenes at the studio. When the project was first announced, Meledandri had the following to say:
"There's a tremendous amount of fun to be had in that world, but it's a high bar to find a story that's truly worthy. You want to find something in the narrative that really feels like a departure."
It Will Be a Reboot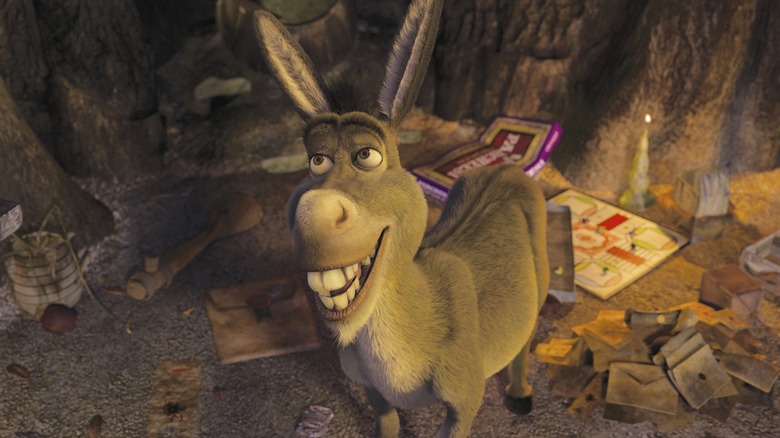 DreamWorks
The most important bit of information that we have regarding "Shrek 5" is that it will be a reboot of some kind. Does that mean abandoning the continuity altogether? For now, it's a little unclear. Though Meledanri, in an interview with Variety, did explain that he hopes to bring back the original voice actors, including Mike Myers as Shrek and Eddie Murphy as Donkey:
"When you look back on those vocal performances they're awesome, and while you certainly could make a case for a complete reinvention, I find myself responding to my own nostalgic feelings of wanting to go back to those characterizations. The challenge for us has been to find something that really does feel like it's not simply yet another film in a series of sequels."
What is Shrek 5 About?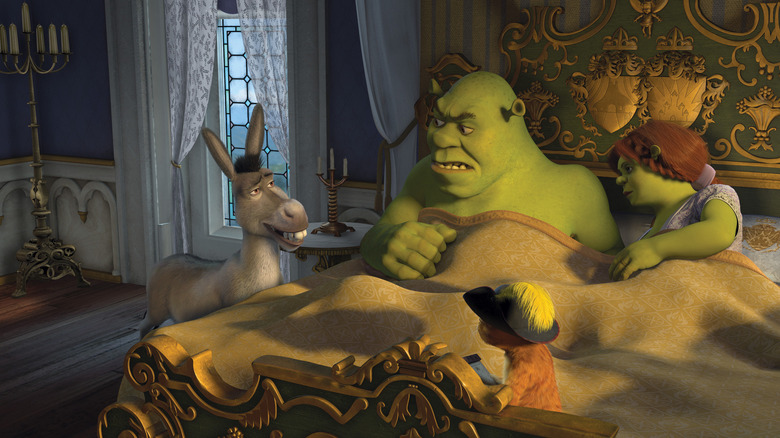 DreamWorks
Given the reboot nature of the project, plot details are slim right now. Various iterations of the project have come and gone. Way back in 2004 when "Shrek 2" was coming out, DreamWorks executive Jeffrey Katzenberg spoke to IGN about the planned five-movie arc, saying that the fifth movie would explore Shrek's origins:
"In the last chapter, we will understand how Shrek came to be in that swamp, when we meet him in the first movie. There is a reason he came to be there, but there is another chapter to the story before that."
Whether or not any of that is still on the table remains to be seen. More recently, Michael McCullers ("The Boss Baby") had penned a screenplay that was on Universal's desk in 2017. At the time, he called his version a big reinvention:
"I finished that script, which I really, really, really love. It's really personal to me. It's got a pretty big reinvention behind it that I guess I can't really reveal, but since DreamWorks was sold to Universal in that time for over $3 billion, I imagine they're particularly interested in it stepping up and actually figuring out the future of the franchise in that way on the corporate level. Reinvention was sort of called for. There's been four movies and a lot of material, so the characters are pretty beloved and they're great characters, but you also have to think of a pretty new take at that point."
Again, whether or not the reboot takes anything from these earlier versions is a mystery at this point, though it is not uncommon to take ideas from various incarnations of screenplays to ultimately craft a movie.
When Will Shrek 5 Be Released?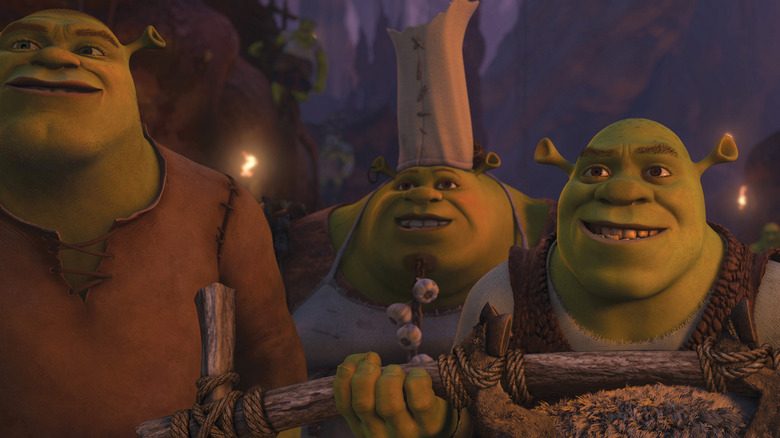 DreamWorks
This is the million-dollar question as of right now. Universal Pictures does not have a release date for "Shrek 5" as of yet. Much of this could depend on how well "Puss in Boots: The Last Wish" does in theaters. If that performs well, it could motivate the studio to get the lead out with a new "Shrek" Installment. Even so, without any confirmed work taking place yet, it is hard to imagine the film coming any sooner than 2024 at this point.
The pandemic probably delayed production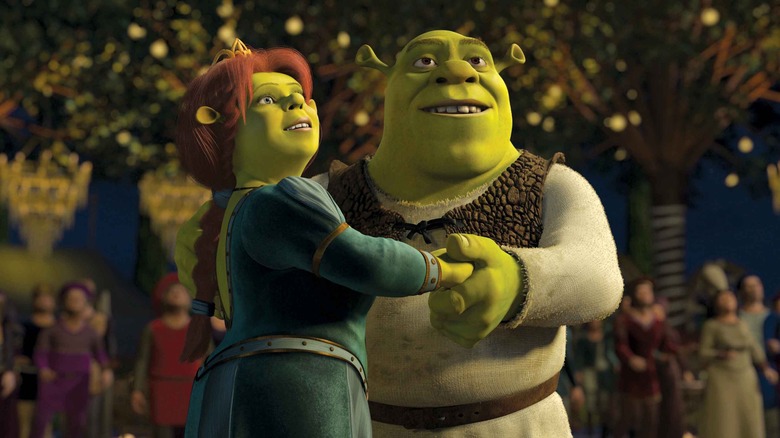 DreamWorks
Whatever plans movie studios had before March of 2020 were completely thrown out the window. Not only did a number of huge movies suffer lengthy delays as a result of the pandemic, but the financial implications of a very bad year and change for Hollywood are still largely being felt. That being the case, whatever plans may have existed for "Shrek 5" before the pandemic have surely been altered. Or, to be more specific, very likely could have been pushed back. This is venturing a bit into speculation territory, but it feels like a reasonable line of thinking based on the sheer number of movies and TV shows that were impacted by COVID-19.
Mike Myers appears to be on board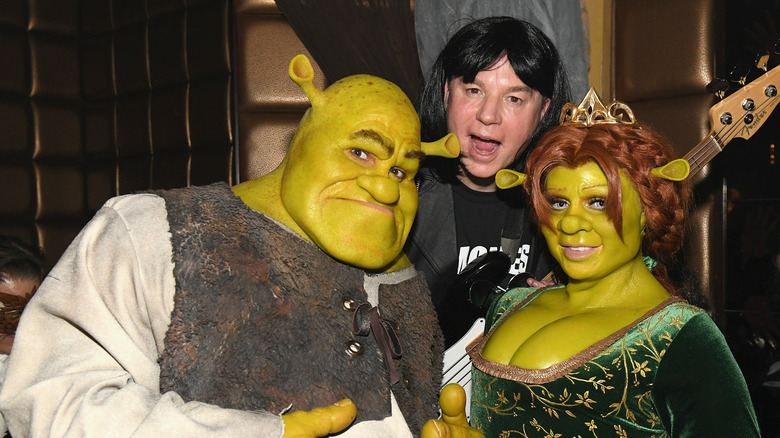 Craig Barritt/Getty Images
It would be almost impossible to imagine doing "Shrek 5" – reboot or otherwise – without Mike Myers on board as the franchise's beloved green ogre. Fortunately, it doesn't seem like it would take a whole lot of convincing to get Myerson board for another installment. Speaking to GQ in 2022, the actor explained, "The concept of going from a self-loathing ogre to a self-accepting ogre was meaningful to me. I love playing Shrek. If I had to do one 'Shrek' a year I'd be thrilled." At that point, it would really just come down to working out a contract and one images that Universal Pictures would be more than happy to cut Myers a big check to make this happen.