'Shrek 5' Is Still Happening And It Will Be A "Big Reinvention"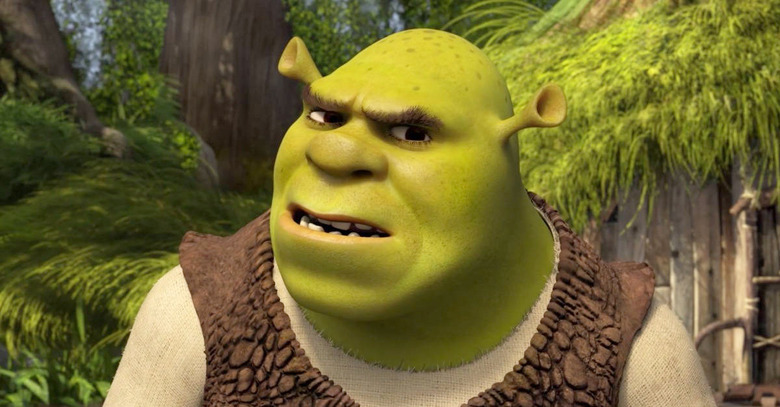 Shrek is still holding out for another film, and if possible, another franchise.
The last time we saw the familiar green ogre was in the forgettable Shrek Forever After (also known by the patently FALSE title Shrek: The Final Chapter). But Dreamworks can't let Shrek live happily ever after, and with the recent success of reviving long-dead franchises (Power Rangers, Ghostbusters), the studio is still in the process of rebooting their reliable franchise, just as we heard they would. It turns out Shrek 5 will be a reinvention of sorts.
The first Shrek film was released in 2001, with three sequels that followed, the last of which hit theaters in 2010. But seven years after the series supposedly ended, Dreamworks Animation is already looking at a revival.
In an interview with The Hollywood Reporter, The Boss Baby screenwriter Michael McMullers revealed the status of the fifth installment of the series:
Shrek 5 is being developed. I finished that script, which I really, really, really love. It's really personal to me. It's got a pretty big reinvention behind it that I guess I can't really reveal, but since DreamWorks was sold to Universal in that time for over $3 billion, I imagine they're particularly interested in it stepping up and actually figuring out the future of the franchise in that way on the corporate level. Reinvention was sort of called for. There's been four movies and a lot of material, so the characters are pretty beloved and they're great characters, but you also have to think of a pretty new take at that point.
You're going to need a pretty new take to move the series beyond The Final Chapter, although what do I know, I wasn't even aware there was a fourth Shrek film until just now.
The first Shrek, to be sure, was a groundbreaking children's film — approaching fairy tale tropes with a winking humor and a baller soundtrack (you still jam to Smash Mouth, don't deny it). Dreamworks Animation at the time was the underdog company, releasing films that were blatant attempts to ride off the popularity of Pixar films (Antz came out the same year as Bug's Life, Shark Tale a year after Finding Nemo), but Shrek was their first original venture. It was a not-so-subtle jab at Disney, where DreamWorks co-founder Jeffrey Katzenberg used to serve as chairman.
Shrek was their biggest hit, spawning three sequels and a Puss in Boots spin-off. Shrek would be Dreamworks'  most critically acclaimed film until How to Train Your Dragon sparked a new era in creativity for the studio in 2010. So why not give it another shot?
Nostalgia is a powerful tool, but is it possible to be nostalgic for a franchise which supposedly ended in 2010? Who knows, but The Boss Baby's haul at the box office this past weekend will surely be a boost for McMullers' Shrek 5 script.