Tiana First Look: The Former Frog Princess Leaps To A New Adventure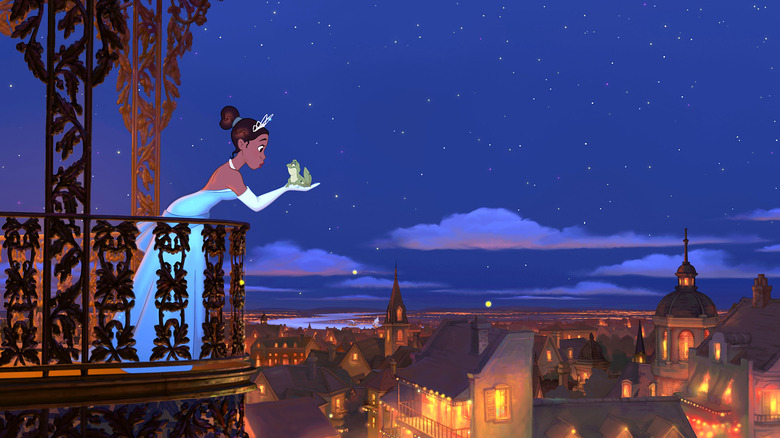 Disney
Disney's "The Princess and the Frog" immediately stood apart upon release in 2009 as a refreshingly diverse take on the studio's traditional princess model. Set in 1920s New Orleans, the character of Tiana added a very welcome, lived-in sense of belonging to the otherwise bland (read: very white) halls of the Disney castle. As for the animated movie itself, it's mostly considered ... fine? It holds a largely positive critics rating on Rotten Tomatoes and a slightly lower audience score, but the film didn't completely break out at the box office to immediately justify a slew of follow-ups and spin-offs. 
That said, it has also gained more of a following over the years, which led to the announcement in December of 2020 that "The Princess and the Frog" (along with "Moana") would be receiving its own Disney+ streaming series in 2023. Fast forward almost a year later, and the studio has finally given us our first look at the project — simply titled "Tiana" — in conjunction with their highly-anticipated Disney+ Day. Check it out below.
Tiana First Look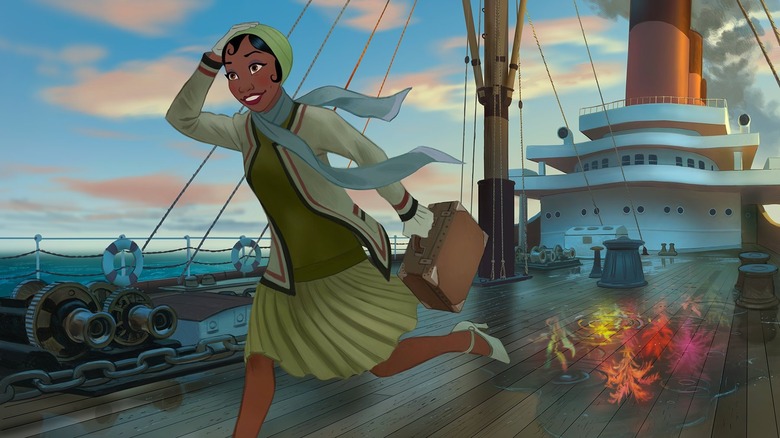 Disney
The plot of "The Princess and the Frog" was described as: 
"Hardworking and ambitious, Tiana (Anika Noni Rose) dreams of one day opening the finest restaurant in New Orleans. Her dream takes a slight detour when she meets Prince Naveen (Bruno Campos), who has been turned into an amphibian by evil Dr. Facilier. Mistaking her for a princess and hoping to break the spell, Naveen plants a kiss on poor Tiana — thereby turning her into a frog as well. The pair hop along on an adventure through the bayous to seek the help of a powerful voodoo priestess." 
Now, over a decade after its initial release, the animated princess movie is finally receiving a direct follow-up. As part of the ongoing series of reveals today, the Disney+ Twitter account posted a new first look at "Tiana."
Described as a "new long-form musical series," Disney announced that it will be written and directed by Stella Meghie, who is known for directing "Jean of the Joneses," "The Weekend," "The Photograph," and episodes of "Grown-ish" and "Insecure." The series is described as one that "...follows newly crowned Princess of Maldonia on a new adventure, but her New Orleans past isn't far behind." Anika Noni Rose is expected to reprise her role as Tiana from "The Princess and the Frog," though no other casting details are yet known at this time. "Tiana" comes to Disney+ in 2023.