Under The Helmet: The Legacy Of Boba Fett Is Now On Disney+, Here's A Trailer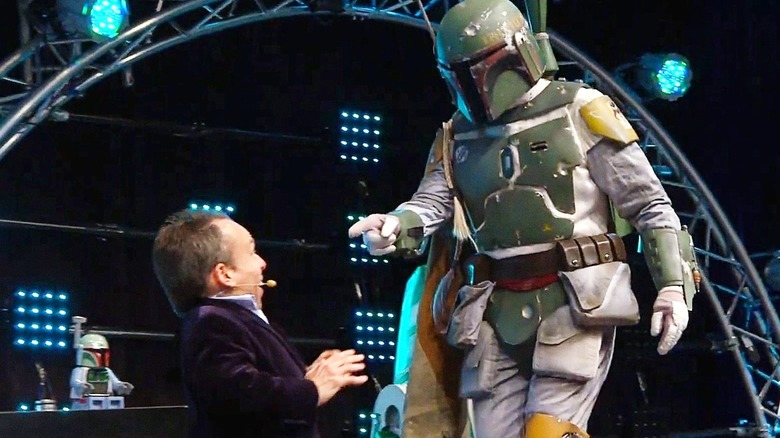 Disney
Surprise, "Star Wars" fans! Particularly those who are fans of the bounty hunter they call Boba Fett, as Disney+ Day has brought us a brand new special dedicated to the character's legacy. As part of the festivities celebrating the two-year anniversary of the streaming service, "Under the Helmet: The Legacy of Boba Fett" has been released for subscribers to enjoy, and you can watch it right now. We also have a trailer, which you can check out below.
Under the Helmet: The Legacy of Boba Fett Trailer
The trailer offers us a look a the documentary, which is a deep dive into the character's history, from his unassuming origins in the "Star Wars Holiday Special" to becoming one of the most popular characters in the entire franchise. Perhaps Dave Filoni, the man behind "The Clone Wars" and "The Mandalorian" puts it best saying, "Despite his lack of screen time, next to no dialogue, he's everywhere." The brief logline for the special reads as follows:
A special celebrating the origins and legacy of Star Wars' legendary bounty hunter, Boba Fett.
The special clocks in at just 21 minutes, making it a breezy watch for fans. Disney+, if nothing else, has been on top of adding behind-the-scenes content such as this that feels a lot like quality Blu-ray bonus features did back in the day. Such things can live on in the streaming era. This also serves as a good primer before "The Book of Boba Fett" arrives next month.
A Brief History of Boba Fett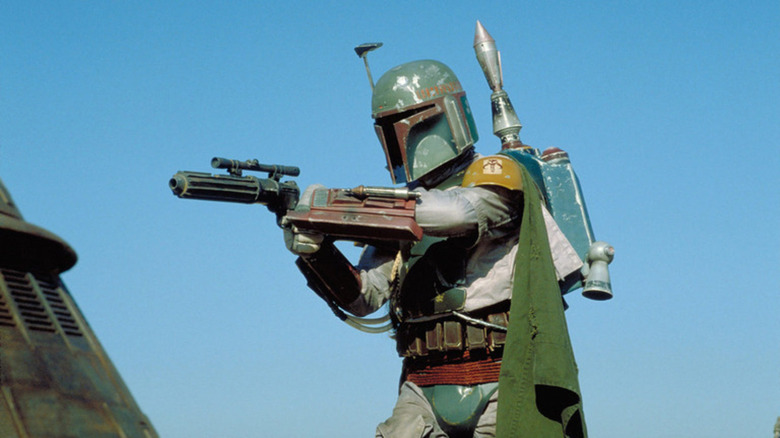 Disney
Boba Fett made himself known to the world at large in his brief but memorable appearance in "The Empire Strikes Back." However, he first appeared in an animated segment in the otherwise terrible "Star Wars Holiday Special," which only aired (officially anyway) once before George Lucas attempted to wipe it from existence. The character was mostly played by Jeremy Bulloch on screen, and was voiced by Jason Wingreen. Despite very little screentime and virtually no dialogue, the bounty hunter was a huge hit.
Following his unceremonious plummet into the Sarlacc pit in "Return of the Jedi," fans waited years for the character's return, with his status remaining nebulous in the official canon. Disney and Lucasfilm finally granted that wish in "The Mandalorian" season 2, with Temuera Morrison, who played Jango Fett in "Attack of the Clones," taking on the role. The well-received return paved the way for a spin-off, "The Book of Boba Fett," which is debuting on Disney+ in December. Fett, after all these years, is finally getting his chance to shine in the spotlight. 
"Under the Helmet: The Legacy of Boba Fett" is streaming now on Disney+, and you can watch it right here.