Adam Driver Almost Passed On Girls Because He 'Didn't Understand It'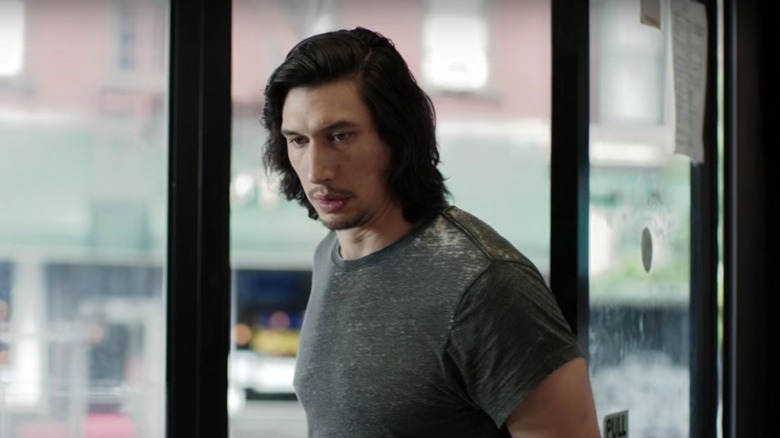 HBO
Lena Dunham's HBO series "Girls" has a rather complicated legacy, but one positive thing it did was launch the career of superstar Adam Driver, who has gone on to be one of Hollywood's most prolific and sought-after actors. Before he was Kylo Ren in "Star Wars: The Force Awakens" or singing with Marion Cotillard in "Annette," Driver was best known as the sweetly forlorn artist Adam on the HBO series, which ran for six seasons before ending in 2017. The role effectively kicked Driver's career into high gear, catching the attention of fans, critics, and casting agents alike.
There's just one little catch: Driver didn't want to audition for "Girls" initially. In fact, his agent had to convince him. Everyone owes that agent a thank you, because what kind of world would it be without Driver smoldering on our screens?
'I Didn't Understand It'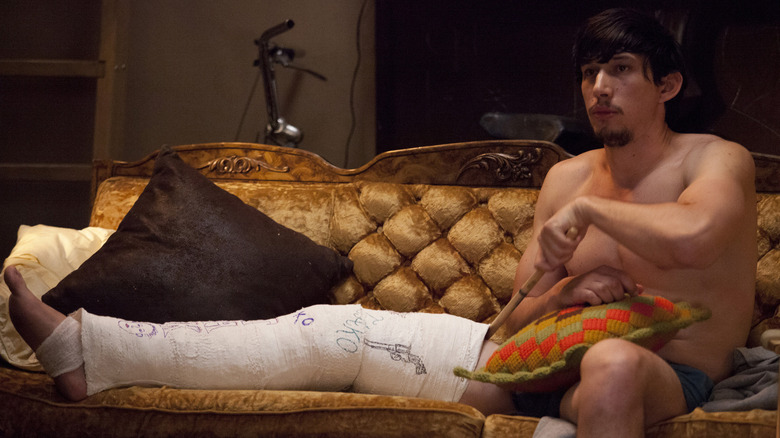 HBO
In an interview with ScreenRant to promote his new film, "House of Gucci," Driver was asked if he ever had to be convinced to take on a particular role. The actor had a somewhat surprising answer, given how important the role was in his career trajectory:
"I will say 'Girls.' I didn't understand it. I was doing a lot of theater at the time and I didn't really watch a lot of TV shows, which I hope doesn't sound like elitist, but I wasn't interested. And my agent convinced me to go in and read for 'Girls.' And I met Lena and got the job. And it changed the course of my life."
It's honestly a bit relatable that Driver didn't understand "Girls." The series has been critiqued for its narrow view of life as a twenty-something in New York City, and for good reason. For Driver, a young man who had just left the Marine Corps and was doing a lot of local theater, a series about the woes of a bunch of spoiled young women probably didn't appeal. It's a darn good thing that his agent convinced him otherwise, however, because Driver's character, also named Adam, is one of the brightest highlights of the series. 
All About Adam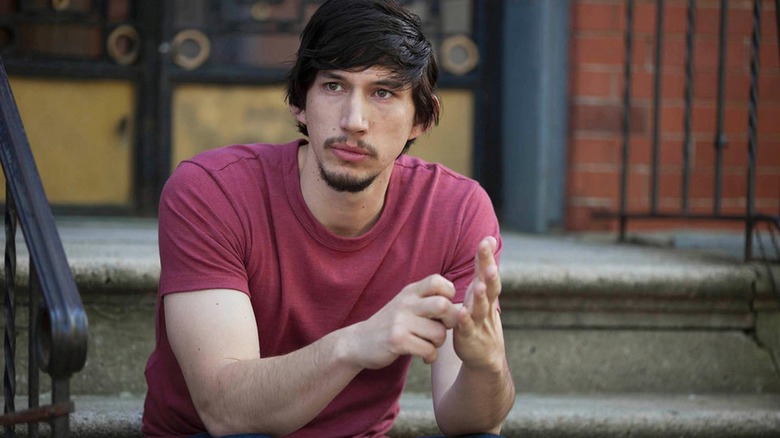 HBO
Adam is the main love interest for Dunham's lead character, Hannah, but he's also the heart and soul of the series. Despite the fact that the series is called "Girls," some of the most important characters are the show's men, including Adam. They provide a great juxtaposition to the petty problems of the titular girls, giving insight into just how narcissistic and ridiculous some of them are. While he wasn't perfect either (there's an episode that digs into consent in sex that's extremely difficult to watch), he gave the series a soul.
Driver would likely have garnered audience attention and fame at some point, but there's no telling how his career would have gone without his star turn in "Girls."  Seriously, let's all find that agent and buy them a coffee.