Motherly Clip: A Home Invasion Thriller About Revenge And Moms [Exclusive]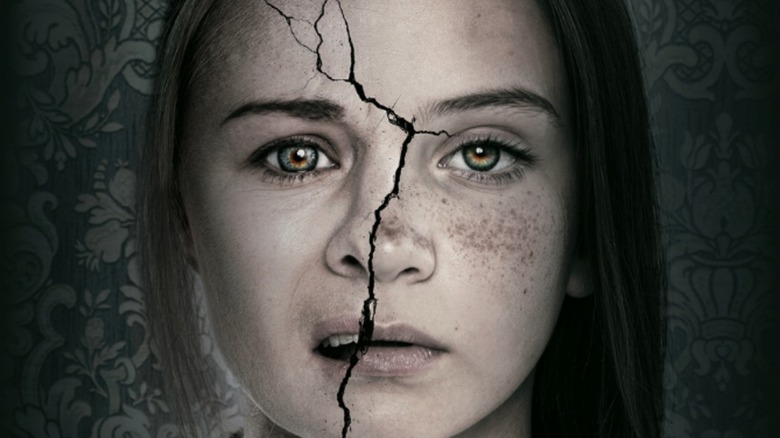 Entertainment Squad/The Horror Collective
What would you do to protect your child from those would might wish them harm?
These are the uncomfortable questions at the forefront of "Motherly," a new horror/thriller that sees a mother and her young daughter become the targets of a home invasion. With a plot that's described straightforwardly as, "A single mother is attacked by a vengeful couple who believe she's responsible for their daughter's murder," the film appears to take a suspenseful and unflinching look at the kinds of actions that people are capable of doing when pushed to the limit. As all the most effective films in the genre tend to do, "Motherly" taps into the broadest and universal fears — in this case, ones that have haunted parents at one point or another — in order to craft a visceral and deeply personal thriller. 
Check out an exclusive clip from "Motherly" below.
Motherly Clip
"Motherly" comes from director and co-writer Craig David Wallace, known for creating the television series "Todd And The Book Of Pure Evil" and directing episodes of "Odd Squad," "Slasher," "The Beaverton," and "Murdoch Mysteries." He's joined by co-writer Ian Malone, who's also written for "Todd and the Book of Pure Evil" as well as "Degrassi: The Next Generation," "The Next Step," "Upstairs Amy," and "New School." The film stars Lora Burke as the main lead Kate and Tessa Kozma as her daughter Beth. They're joined by Kristen MacCulloch as Mary, Nick Smyth as Lewis, and Colin Paradine as Hal.
"Motherly" arrives on digital and on demand on November 16, 2021. You can read the synopsis below:
Kate and her nine-year-old daughter Beth have started a new life in an old farmhouse surrounded by a forest outside of a small town. Kate hopes this new beginning will shield her daughter from their horrible past: Her husband Brad was convicted of murdering a young girl, based largely on Kate's testimony. One day her police handler Hal arrives with disturbing news: Her husband Brad has killed himself in prison, leaving only a cryptic suicide note: Kate, I know why you did it. Kate tries desperately to remain in control as she attempts to take care of her daughter and cope with the flood of emotions dealing with her husband's death. But Kate is pushed to the brink when a mysterious couple invade their farmhouse demanding the truth in exchange for Beth's safety. They want Kate to admit that it was she, not her husband, who killed their young daughter. Kate must decide how far she'll go to save her child.