Samaritan: Release Date, Cast, And More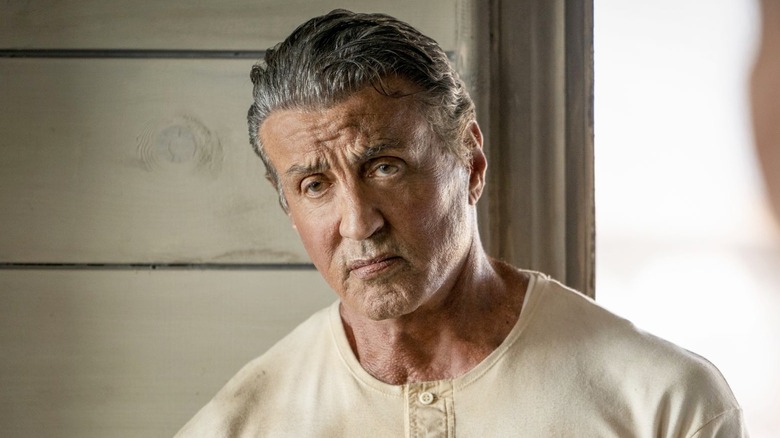 Lionsgate
(Welcome to ...And More, our no-frills, zero B.S. guide to when and where you can watch upcoming movies and shows, and everything else you could possibly stand to know.)
Before superheroes conquered the world, macho action stars Arnold Schwarzenegger and Sylvester Stallone ruled the box office thanks to hits like "Predator" and "Cliffhanger," as well as their roles in the "Terminator" and "Rambo" films, respectively. (No, I didn't forget about the "Rocky" movies; they're just not action flicks, strictly speaking.) Lest anyone romanticize this bygone era in Hollywood, it's worth noting many of these movies were charmingly ridiculous and schlocky at best, case studies in toxic masculinity and jingoism at worst. Still, the best ones delivered enough bang for your buck to send audiences home with a big grin on their face.
Far from strangers to comic book movies, Sylvester played the titular judge, jury, and executioner in 1995's "Judge Dredd" while Schwarzenegger portrayed the ice pun-loving Mr. Freeze in 1997's "Batman & Robin." Both films were critical and box office flops (though, for my money, "Batman & Robin" is a glorious mess of a queer blockbuster camp-fest), but that didn't stop Stallone from hopping back aboard the superhero train years later with small roles in "Guardians of the Galaxy Vol. 2" and "The Suicide Squad." Now, he's starring in a superhero thriller of his own titled "Samaritan." Here's what we know about it.
Samaritan Release Date and Where You Can Watch It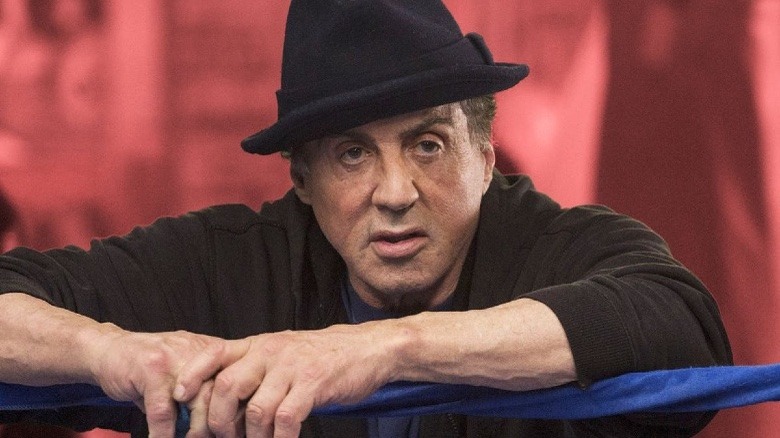 MGM
United Artists Releasing is distributing "Samaritan" stateside and has scheduled the film to open in U.S. theaters on August 26, 2022. The movie was one of the many that had only barely started shooting in early 2020 when COVID-19 took a turn for the worse, causing it to halt production until the following October. Because of this, in combination with other changes to United Artists' film slate stemming from the pandemic, "Samaritan" has seen its release date change from November to December 2020, then to June 2021, and finally to its current spot in 2022 (which should stick ... probably).
A late summer release ought to give "Samaritan" a decent shot at becoming a success, all things considered. Between its lesser-known source material and Stallone no longer being the commercial draw he was in his heyday, it's a film that risks being overlooked by trying to open in a busier frame, even as the rare modern non-MCU/DCEU superhero adventure.
What Is Samaritan?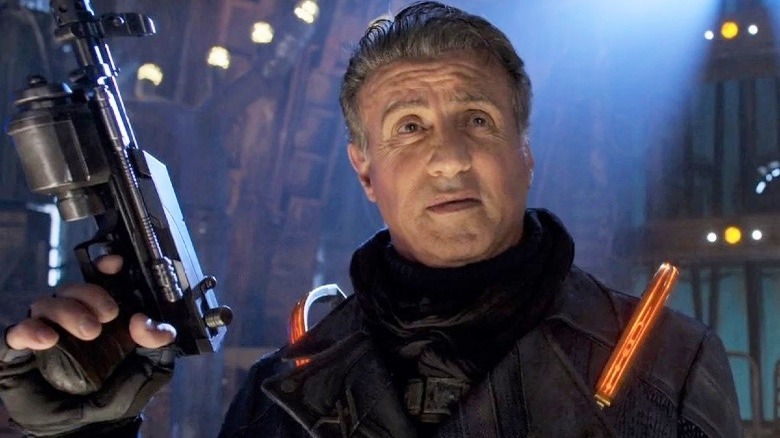 Marvel Studios
Adapted from the Mythos Comics graphic novels created by Bragi F. Schut, Marc Olivent, and Renzo Podesta, "Samaritan" follows Sam Cleary, a boy who discovers a legendary superhero who went missing after a famous battle twenty years earlier is, in fact, living next door to him. When he discussed the film earlier this year, director Julius Avery pointed out just how unusual it is to cast an older action movie icon in a modern superhero movie:
"We didn't really have superheroes. We only had action heroes. And Sly was the closest thing we had to a superhero. So to put him in a superhero movie? That feels fresh and cool and something that people will get a kick out of."
That's all well and good, but perhaps the more interesting question is: how will Stallone's legacy affect "Samaritan" when it comes to its take on the superhero genre? Where Stallone's "Expendables" movies celebrated his action career with their tongues planted firmly in cheek, "Rambo: Last Blood" tried to meditate on Stallone's onscreen sense of masculinity at the same time that it had him mowing down an army of nameless henchmen. Ideally, "Samaritan" will strike a better balance between being silly and serious than any of those films did.
Samaritan Cast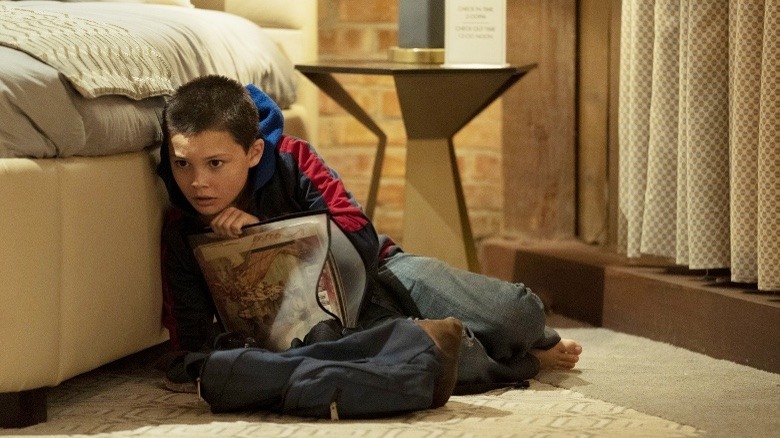 Amazon
Stallone is starring as "Samaritan" as Stanley Kominski (a truly awe-inspiring name for a superhero), with "Euphoria" and "Utopia" actor Javon Walton playing Stanley's young next-door neighbor Sam. Other cast members include Dascha Polanco ("Orange Is the New Black") as Isabelle, Pilou Asbæk ("Game of Thrones") as Edwin, Moisés Arias ("Hannah Montana") as Percy Smith, and Martin Starr ("Spider-Man: Far From Home") as Arthur, as well as Michael Aaron Milligan ("24: Legacy"), Natacha Karam ("The Brave"), and NFL player-turned actor Jared Odrick ("Ballers").
It's hard to glean too much about the film based on the names of its characters, although it's worth taking notice of Asbæk in light of the lack of information about the movie's antagonist. After all, Asbæk portrayed a Nazi in Avery's WWII horror thriller "Overlord," in addition to his role as the immoral and violence-loving Euron Greyjoy on "Game of Thrones." He's also speculated to be playing a villain in "Aquaman and the Lost Kingdom," so best to side-eye "Edwin" until further notice.
Samaritan Director, Writers, and More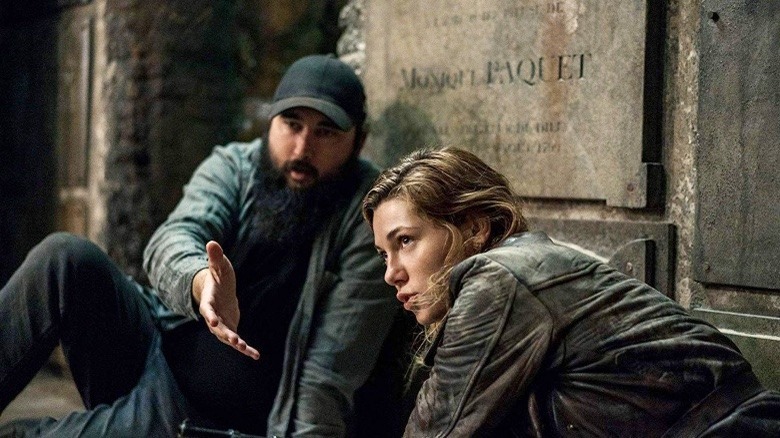 Paramount Pictures
Circling back to an earlier point: Avery did a nice job keeping his balance between being too silly and too serious with 2018's "Overlord," a film that didn't shy aware from the more grounded horrors of war but not so much as to give audiences whiplash when it took a turn into pulpy monster movie territory. That bodes well for "Samaritan," a superhero flick that sounds like it could go either way, depending on how it executes its premise.
"Samaritan" comic book co-creator Bragi F. Schut penned the script for the film adaptation, having previously written the "Escape Room" movies and "The Last Voyage of the Demeter," a Dracula horror film that's finally on its way to theaters after being stuck in early development for nearly twenty years. Schut joins Stallone and Braden Aftergood ("Nobody") as producers on the film, with David Ungaro ("The Turning") serving as cinematographer and Kelli Jones ("Venom") acting as costume designer.